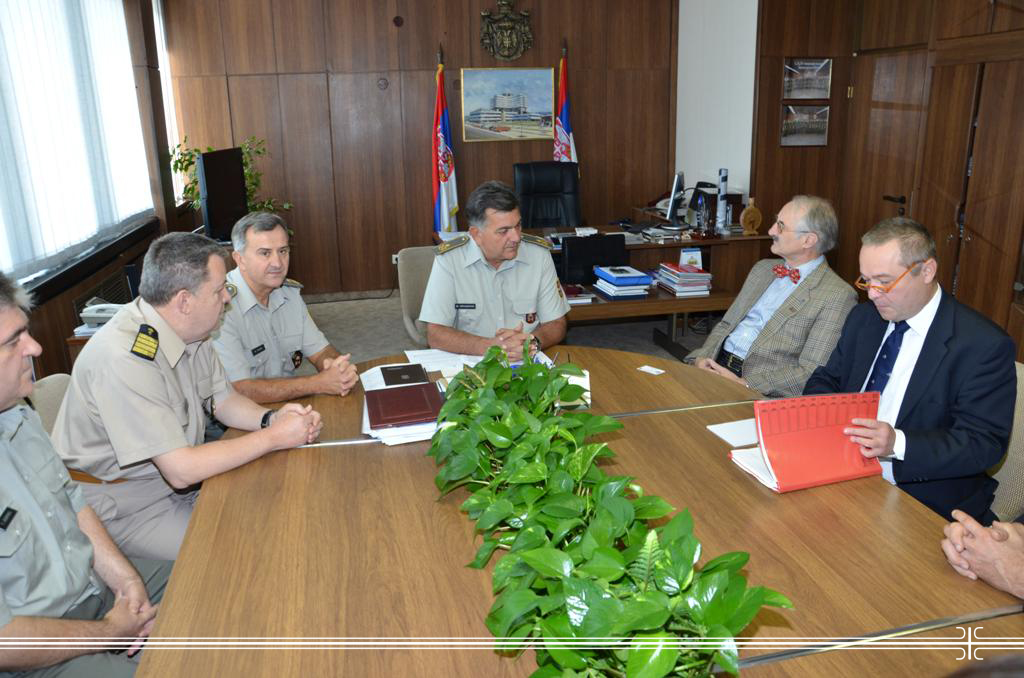 Military Medical Cooperation with Austria
19. 09. 2012
The delegation of the Ministry of Defence and Sports, Republic of Austria visited the Military Medical Academy during its several-day visit to the Ministry of Defence of the Republic of Serbia. The four-member delegation was led by general director of the National Directorate of Arming General Lieutenant Colonel Freyo Apfalter.
The head of Military Medical Academy Brig. Gen. Prof. Dr. Marijan Novakovic expressed his gratitude for the hospitality Austrians had shown to the MMA's delegation within its last-week visit to Austria as well as his satisfaction with the positive results. It was agreed to give the emphasis on further training and education of Austrian medical staff at the Military Medical Academy and vice versa.
The General Lieutenant Colonel Apfalter brought up the fact that Austria, although it has the status of neutral country, actively participates in peacekeeping missions around the world where still is needed the qualitative medical professionals. Having in mind a good reputation of the Military Medical Academy in the field of military medicine, especially war surgery, this country is interested in mutual collaboration of medical staff training related questions.
The dean of the MMA's Medical School, University of Defence Brig. Gen. Academician Prof. Dr. Miodrag Colic met the Austrian delegation with the MMA's capacities concerning the education and training. They visited the MMA's Emergency Department and the Intensive Care Department, as well.