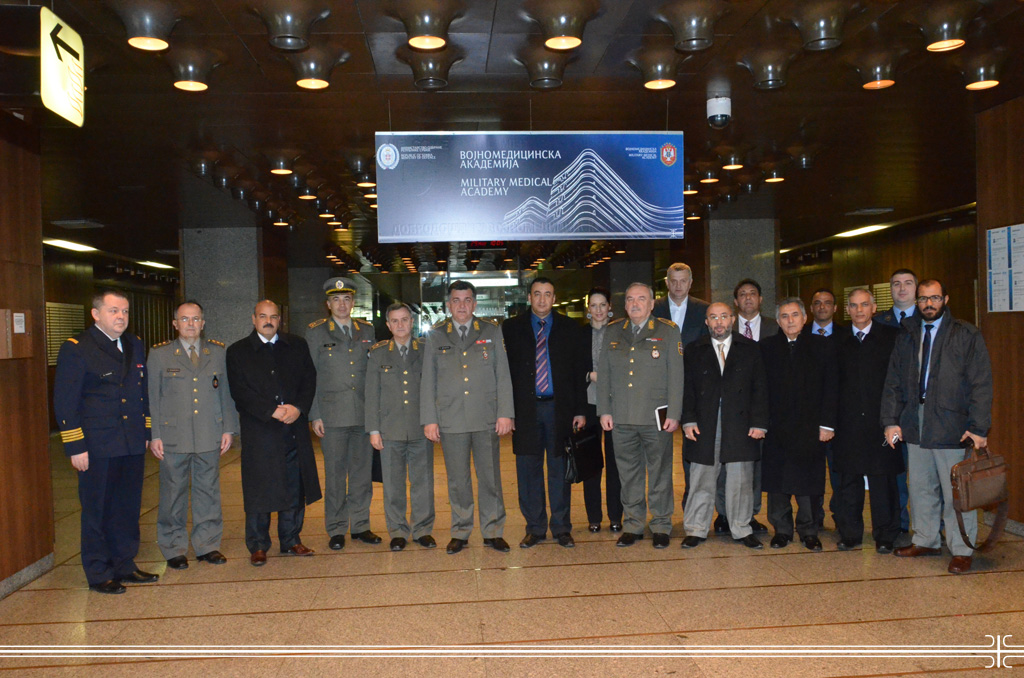 Military Medical Cooperation with Libya
29. 03. 2013
Deputy Defense Minister of Libya Khalid Mohamed Alsharef was welcomed by the Head of Military Medical Academy Brigadier General Prof. Dr. Marijan Novakovic during his visit to the Military Medical Academy on March 29, 2013. Deputy Defense Minister Alsharef leaded Libyan Ministry of Defense delegation within official visit to the Republic of Serbia, aimed at recovering and improving bilateral collaboration in the defense issues. One of the meeting attendees was also the Head of Military Healthcare Department Brigadier General Prof. Dr. Zoran Popovic.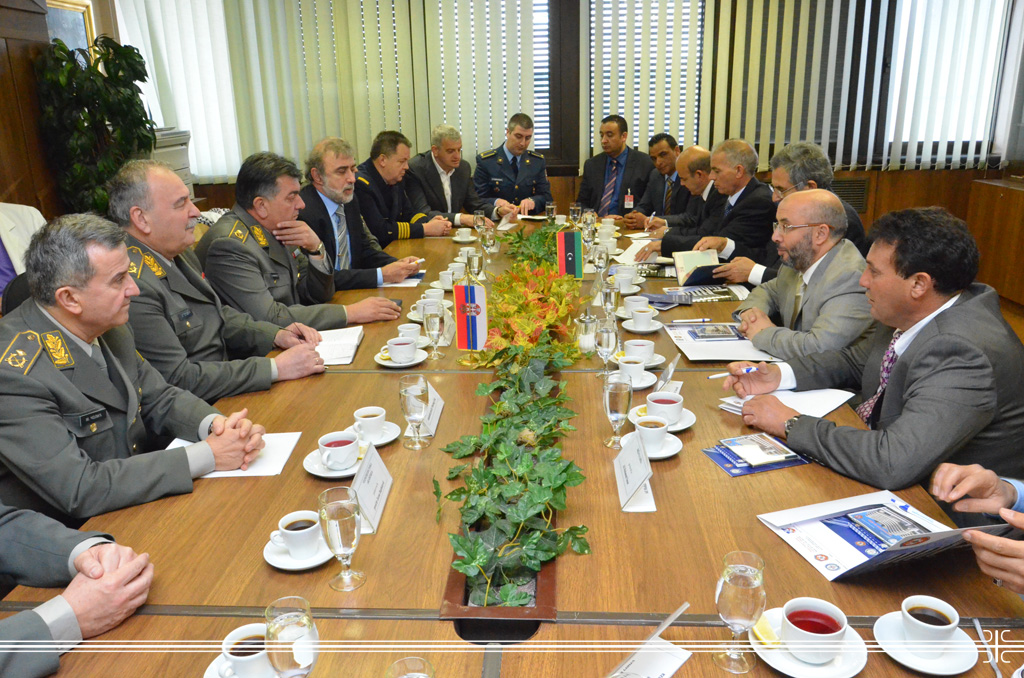 Meeting the guests with cooperation possibilities in the field of treatment, education and scientific-research work, the MMA Head Prof. Dr. Novakovic reminded that both sides already have successful collaborative relations and that only matter needed is to make them more intensive by defining concrete points within arranged agreements.
Deputy Minister Alsharef mentioned strong collaborative connections in the field of defense; more straighten by the fact that there are doctors at highly responsible positions in Libyan healthcare department, who finished their trainings in Serbia, at the Military Medical Academy. A special interest delegation has shown for treatment and training related questions.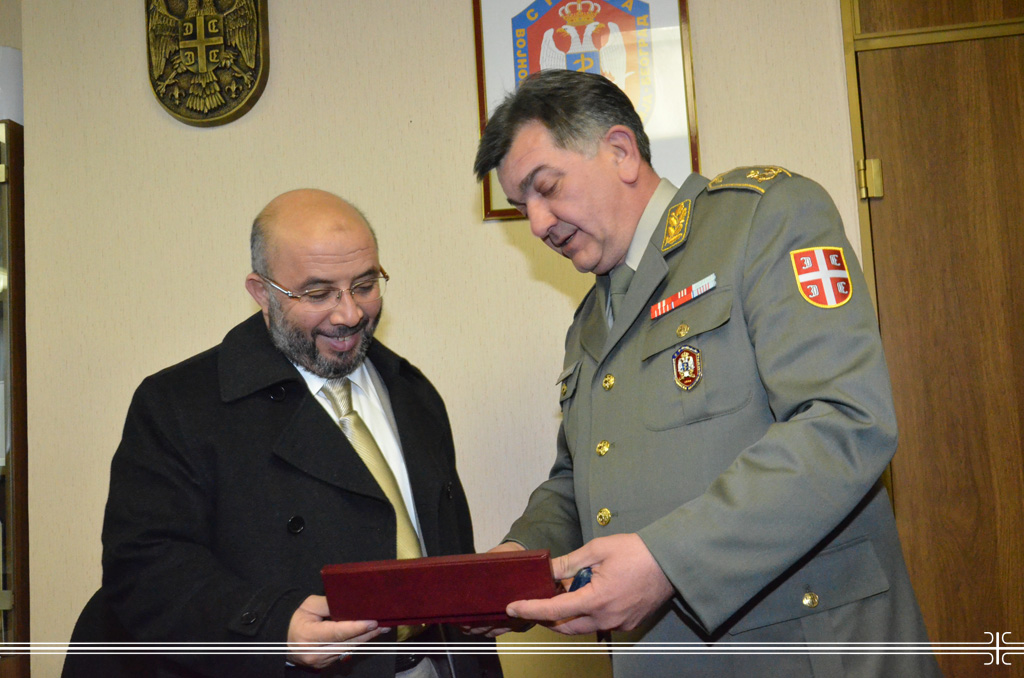 Brigadier General Popovic pointed out that Military Healthcare Department plans to support the continuous collaborative relations with Libya, while dean of MMA Medical Faculty Brigadier General Academician Prof. Dr. Miodrag Colic presented the activities of MMA Medical Faculty, educating at the present three foreign cadets, among them also one Libyan citizen.
The delegates took the advantage of that occasion to make a short tour around Military Medical Academy and thanked their hosts for good collaboration.