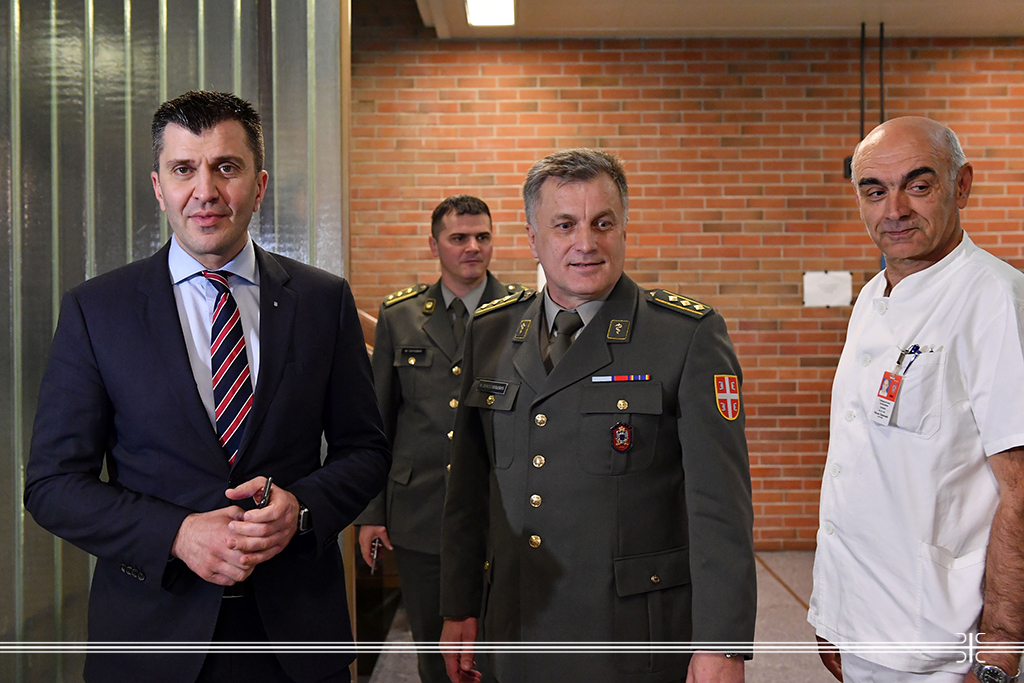 Minister Djordjevic Made an Unannounced Visit to MMA
11. 04. 2017
Defence Minister Zoran Djordjevic made an unannounced visit to the Military Medical Academy in order to verify taken measures after the previous, also unannounced visits. Djordjevic accompanied by the MMA's Acting Head Col. Prof. Dr. Miroslav Vukosavljevic toured the Specialist Outpatient Clinic, Children's Department,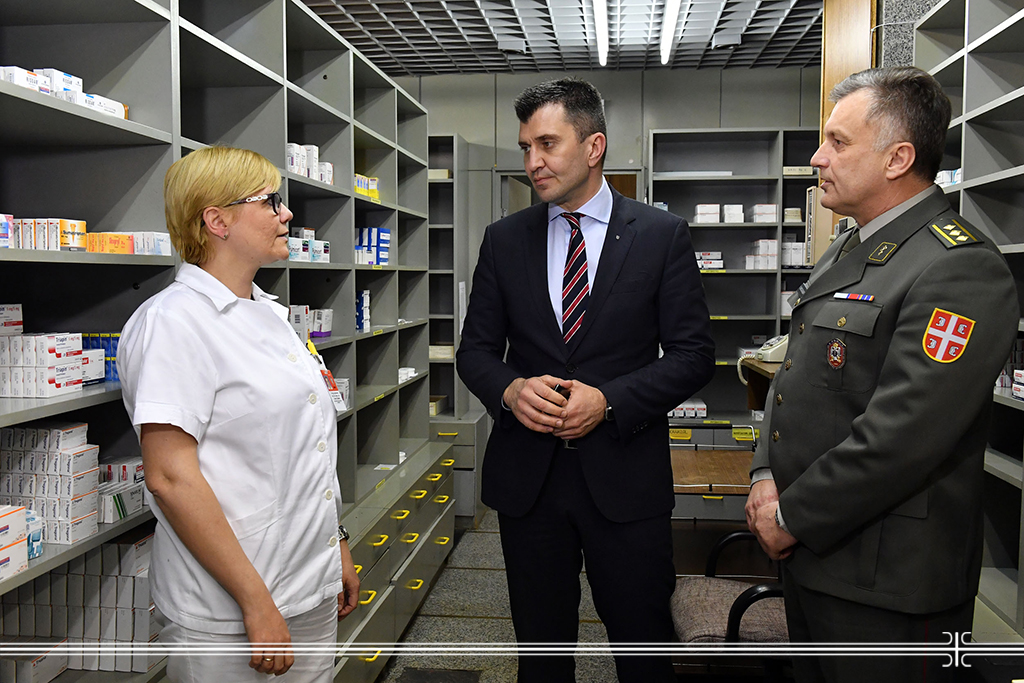 Clinic for Physical Medicine and Rehabilitation, as well as the Pharmacy.
During the visit, the Minister of Defence met with patients and medical staff to hear whether patients were satisfied with the rendered treatment in this prestigious military medical institution.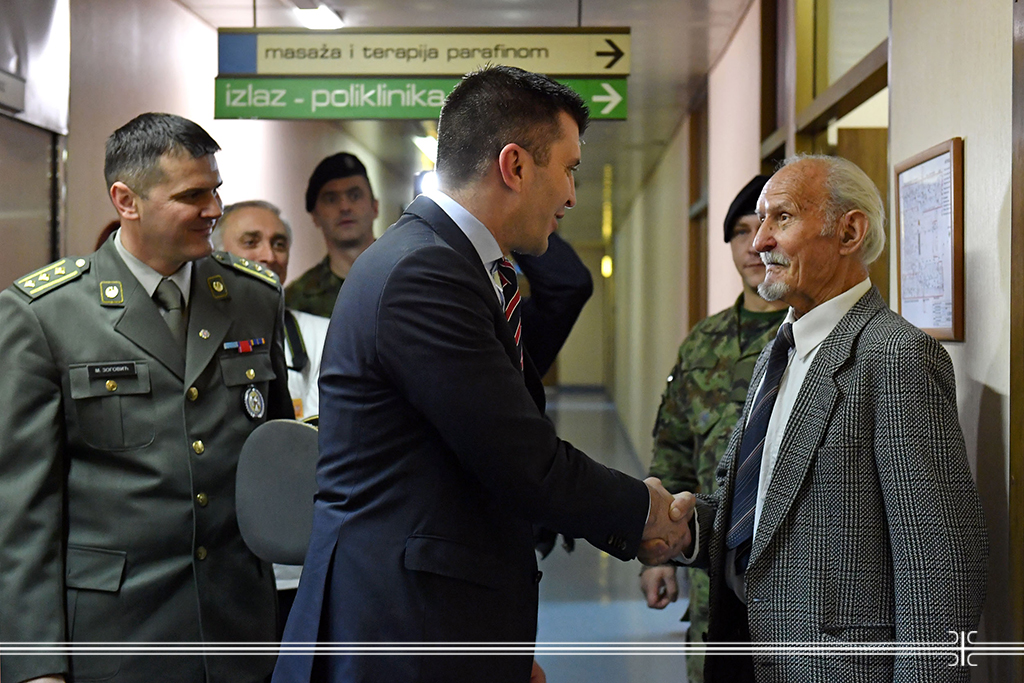 Expressing satisfaction with the existing situation in the MMA, the Defence Minister stressed that the measures taken by the Ministry of Defense to improve the working conditions provided the first positive results.
- Ministry of Defense will, in cooperation with MMA, continue to improve the quality of healthcare services, both for military personnel and civilians, said Minister Djordjevic and added that he would continue to pay unannounced visits to institutions within the defence system.