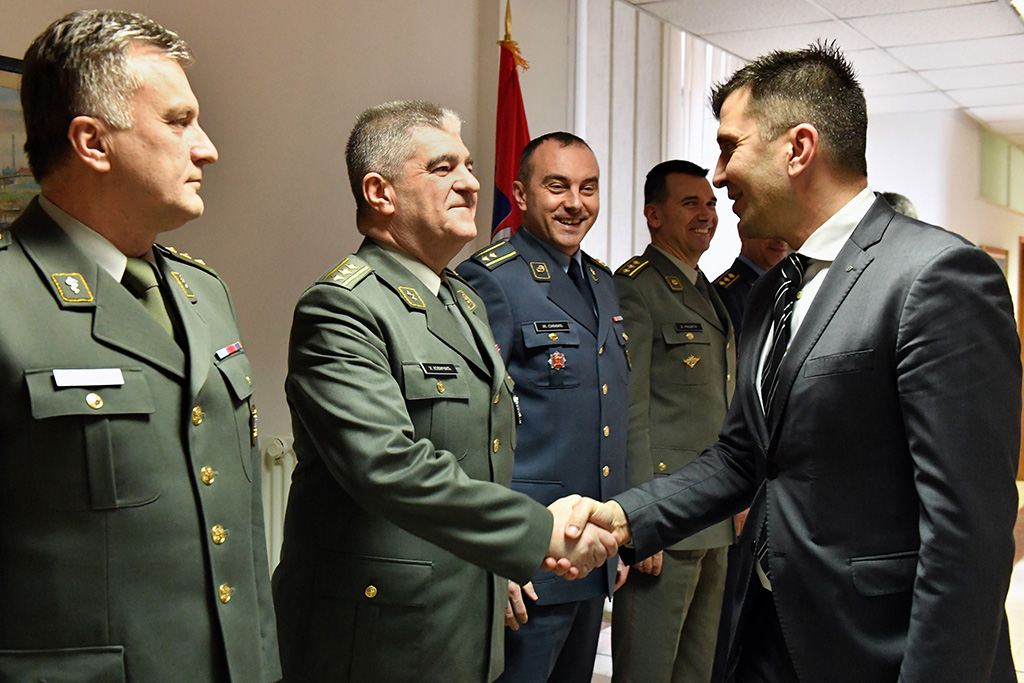 Minister Djordjevic Received MMA and MIA Delegations
03. 03. 2017
On the occasion of the Day of the Military Medical Academy and Military Intelligence Agency, Defence Minister Zoran Djordjevic received delegations of those two institutions.
The MMA delegation was led by the Deputy Head of the Military Healthcare Colonel Dr. Ugljesa Jovicic, and MIA delegation led by the MIA Acting Director Colonel Zoran Stojkovic.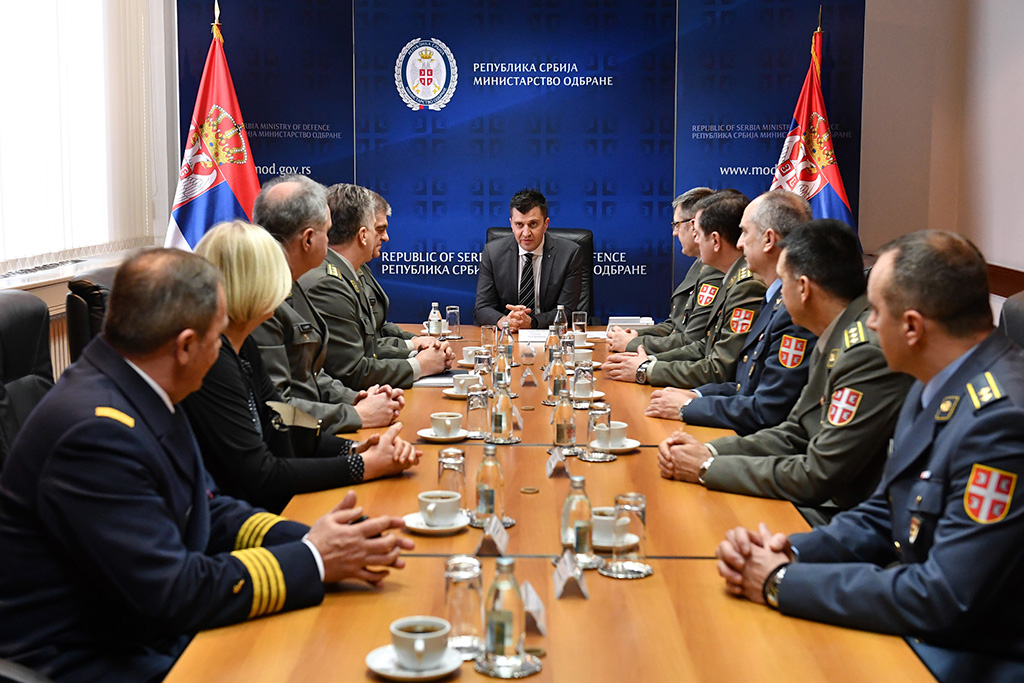 On that occasion, Minister Djordjevic wished them every success in their future work having highlighted that both institutions, each in their own domain, are essential for the functioning of both the defense system, and the Republic of Serbia.
Day of the Military Medical Academy is celebrated on 2 March to commemorate March 2, 1844, when Prince Aleksandar Karadjordjevic signed the decree declaring the " "Law on organization of the hospitals of the Central Army".The Military Medical Academy was founded in 1949 while the new building in Banjica was completed in 1981.
The Day of the Military Intelligence Agency 5 March is celebrated in remembrance of the same date in 1884 when the Foreign Section within Operational Department of the Main General Staff was formed, which was the first time that the military intelligence activities were institutionally established in the modern Serbian state.