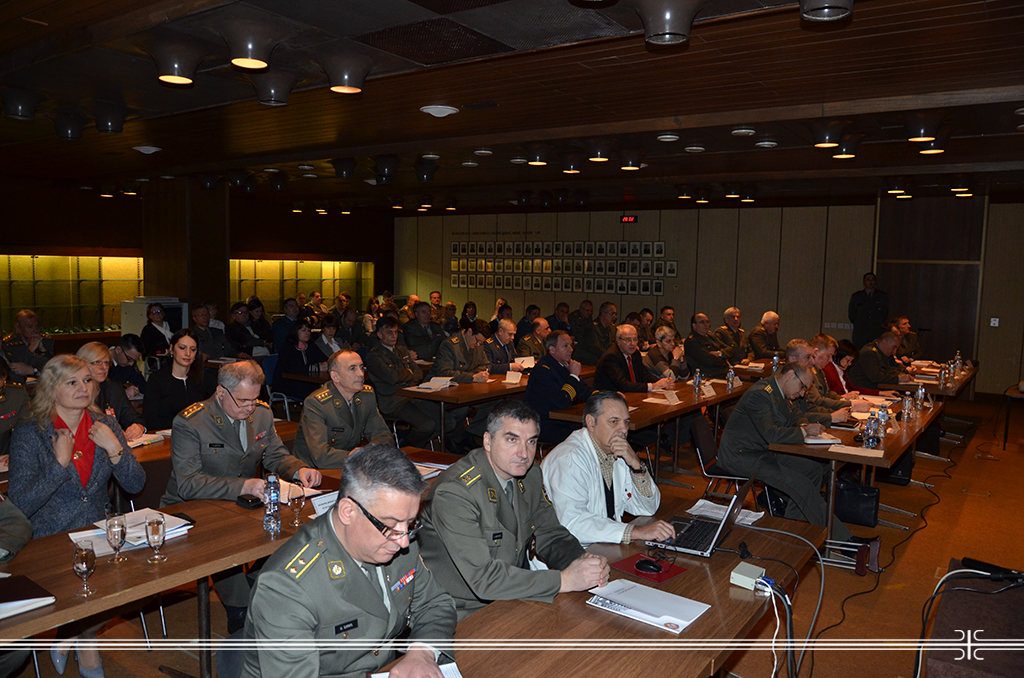 Minister Djordjevic at MMA's Annual Analysis
20. 02. 2017
Defence Minister Zoran Djordjevic attended the regular annual analysis of the functional capabilities of the Military Medical Academy for 2016.
Acting Head of the Military Medical Academy Colonel Prof. Dr. Miroslav Vukosavljevic said he believed that 2017 would be a year of stabilization,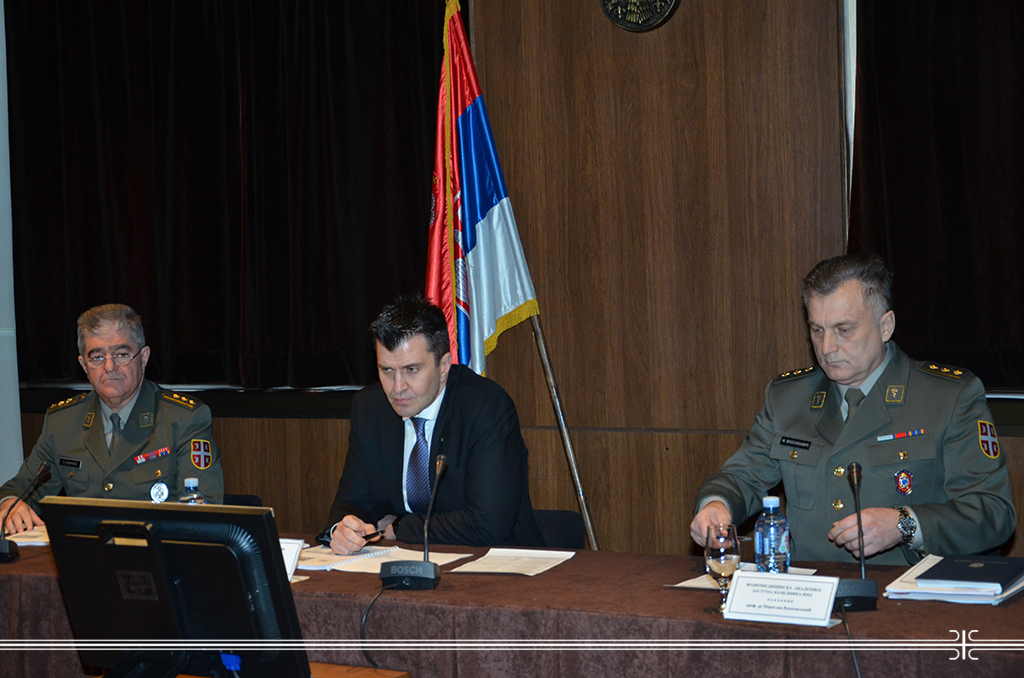 reconstruction and reform of the Military Medical Academy in which would be much easier to solve the accumulated problems in a daily work. He singled out the supply of medicines and medical supplies, an insufficient number of personnel, mostly nurses and technicians, as well as the need for the reconstruction of infrastructure and new technological equipment as major issues. At the same time, he thanked the Deputy Head of the Military Medical Academy Colonel Prof. Dr. Dragan Dincic and his associates for having ensured the smooth functioning of the institution in the past year.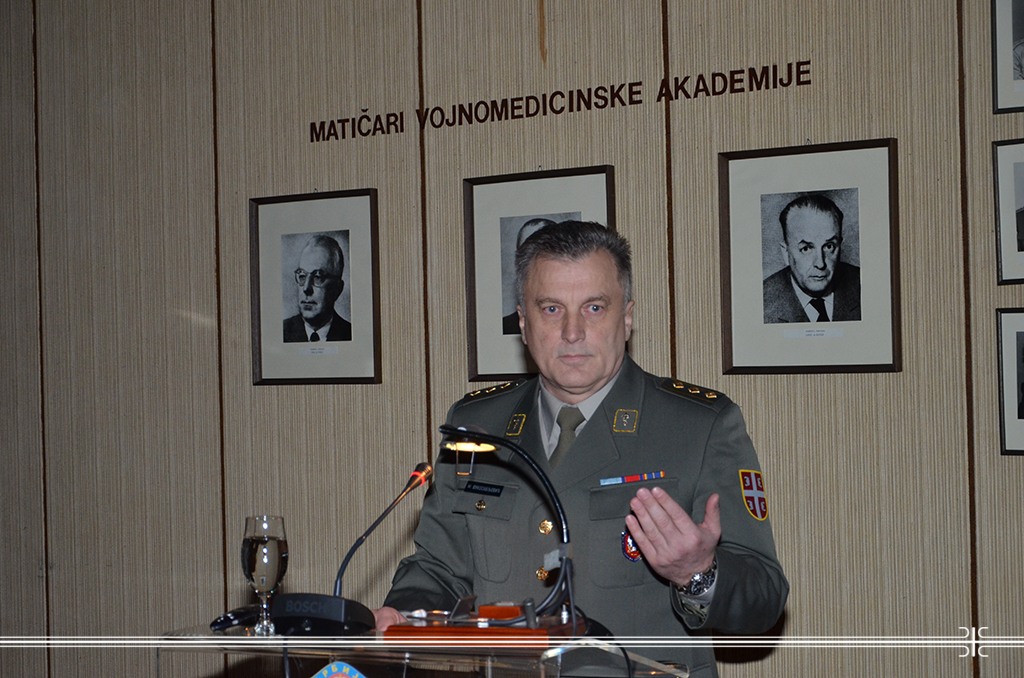 As for the plans for 2017, Prof. Vukosavljevic announced some good news regarding the additional funds for the purchase of medicines and medical supplies provided by the Ministry of Defence, as well as additional funds for the reconstruction and infrastructure. He expressed his appreciation for the cooperation with the National Health Insurance Fund with which an agreement for this year has already been signed, ensuring the MMA, through the so-called framework agreements, a stable process of medical supplies.
Besides the Defense Minister, an annual analysis of MMA was attended by Assistant Minister for Budget and Finance Radmila Jagodic, Chief of Cabinet of the Minister of Defense Brigadier General Sinisa Radovic, Deputy Head of the Military Healthcare Department Colonel Dr. Ugljesa Jovicic, Chief of Logistics (J-4) Brigadier General Zeljko Ninkovic, Director of the Fund for Social Insurance of the Military Insured  Dragisa Dabetic and other representatives of the Ministry of Defence and the Serbian Armed Forces.