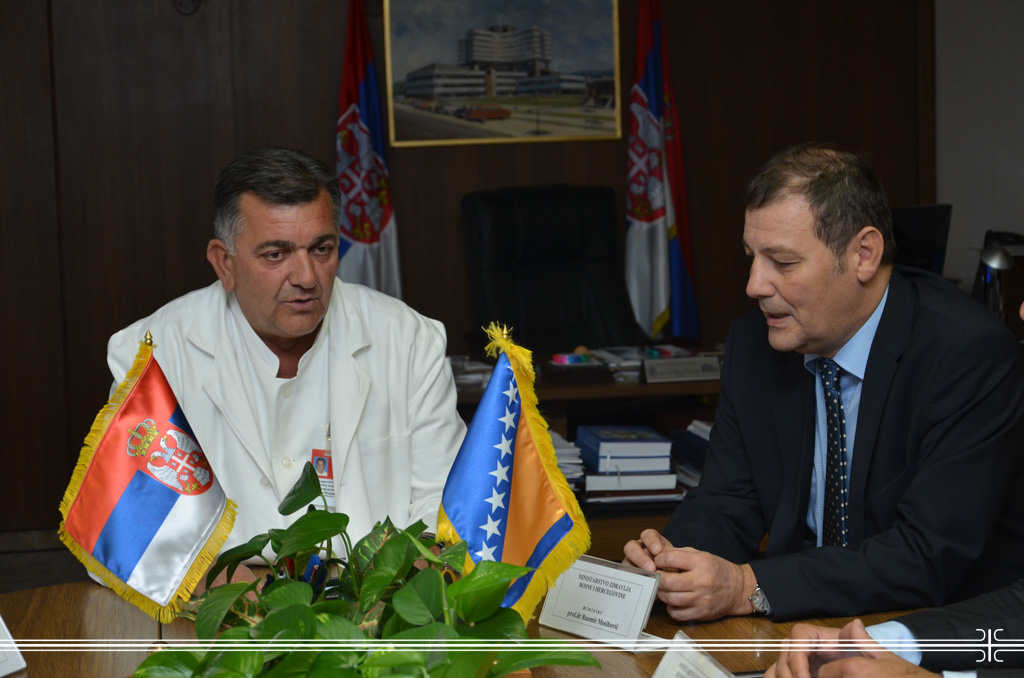 Minister of Health of Bosnia and Herzegovina Visited MMA
17. 10. 2013
Delegation of the Federation of Bosnia and Herzegovina Ministry of Health, led by Minister Prof. Dr. Rusmir Mesihovic visited Military Medical Academy on October 17, 2013 within its official visit to the Ministry of Health of the Republic of Serbia.
The MMA Head Brigadier General Prof. Dr. Marijan Novakovic pointed out the fact that MMA has good cooperative relations with colleagues from Federation, adding that large number of Bosnian patients carries out the medical treatment in this hospital. Minister Mesihovic, on the other hand, expressed his contentment with the visit to the hospital he considers the best in the region.
The conversation covered the possibilities of cooperation improvement, especially in the field of treatment and education. In further course, the guests took a short tour of the MMA Center for Hyperbaric Medicine.