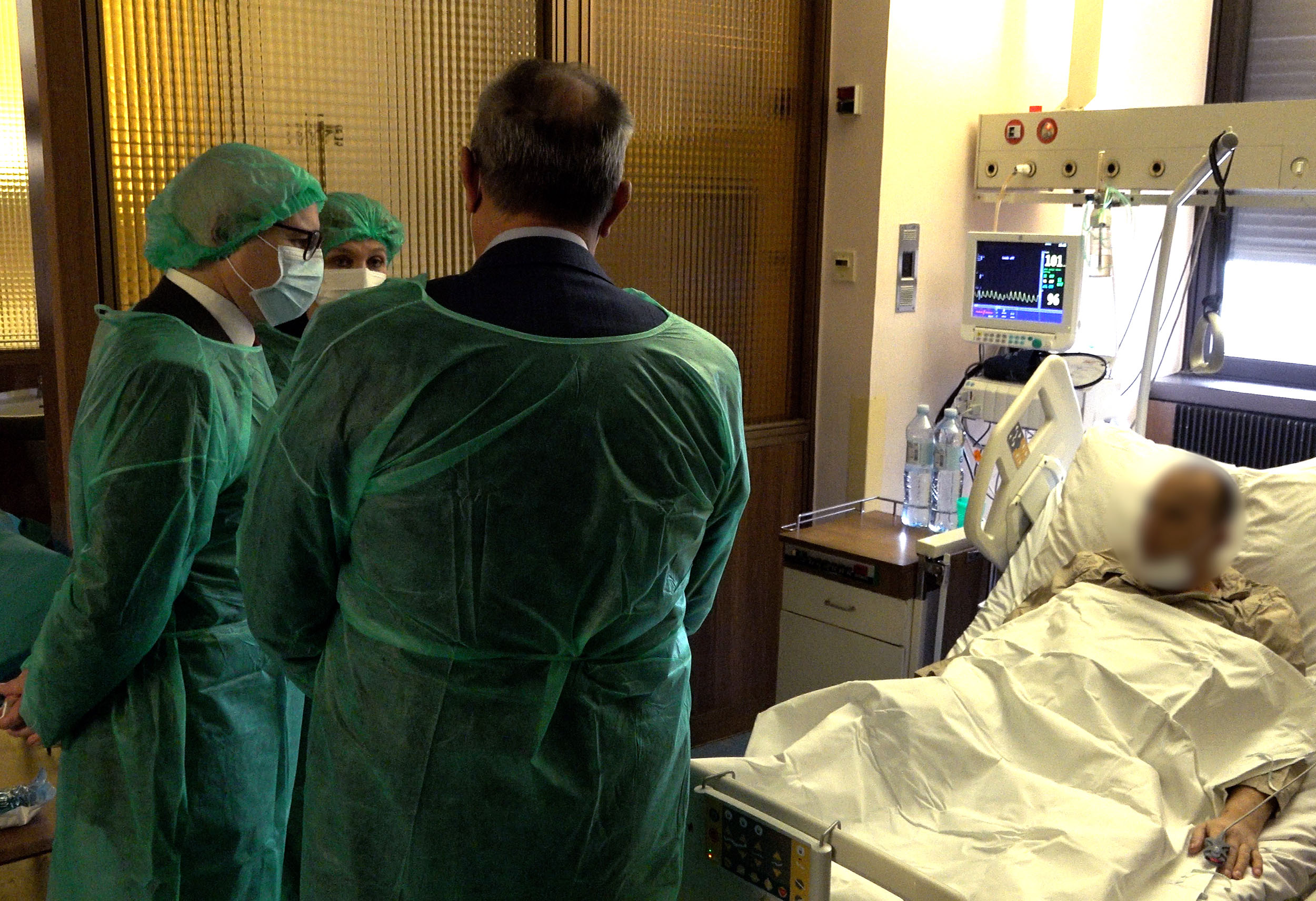 Ministers Vučević and Grujičić visit Military Medical Academy
24. 01. 2023
Deputy Prime Minister and Minister of Defence Miloš Vučević and Minister of Health, Prof. Danica Grujičić, MD, visited the Military Medical Academy today and held a meeting on improving the organ transplant program at state level. One of the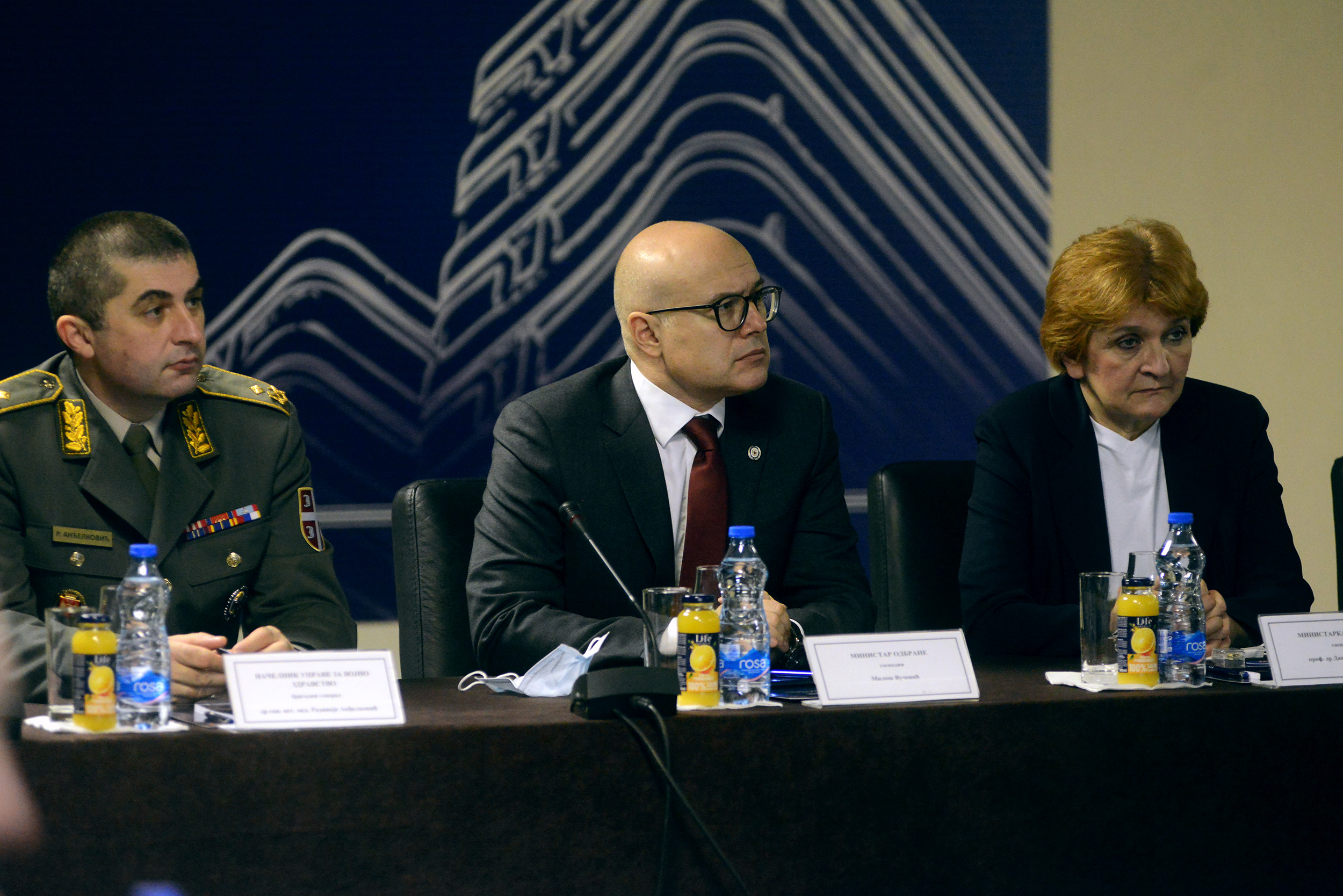 steps towards improvement is the initiative for the establishment of the Centre for Transplantation of Solid Organs, Cells and Tissues at the Military Medical Academy.
During the tour of the Military Medical Academy, Ministers Vučević and Grujičić visited a patient who has recently undergone a cadaveric liver transplant, the first in four years, and talked with members of the transplant team about this complex procedure.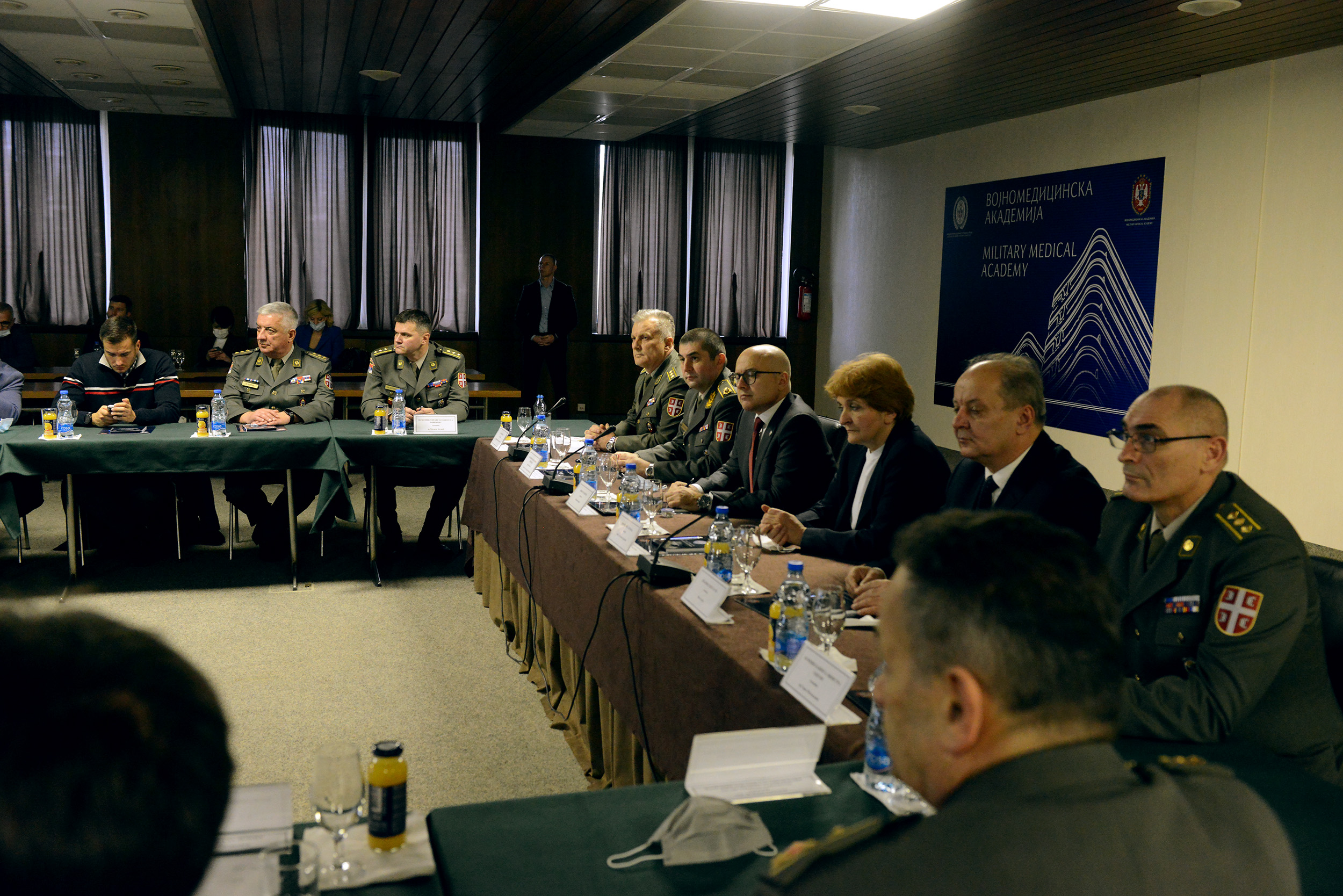 Minister Vučević thanked the members of the transplant team for their dedicated treatment of the patients suffering from the most serious illnesses.
- The most important thing is that a human life has been saved and prolonged, which makes the Ministry of Defence, and I would say, the whole of Serbia, proud. Wonderful people work here at the Military Medical Academy and it is a long tradition that no one should underestimate or forget. I would say that the Ministry of Health attaches well-earned importance to the MMA among all health institutions and establishments - said the Minister of Defence.
He congratulated Prof. Darko Mirković, MD, and the rest of the transplant team who performed this complex surgery, and emphasized that 492 transplants performed in 27 years were the source of pride for the MMA and the entire country.
- I believe that we will be able to provide even better working conditions for the employees and, most importantly, better conditions for patients who seek and expect help from the Military Medical Academy - Minister Vučević said.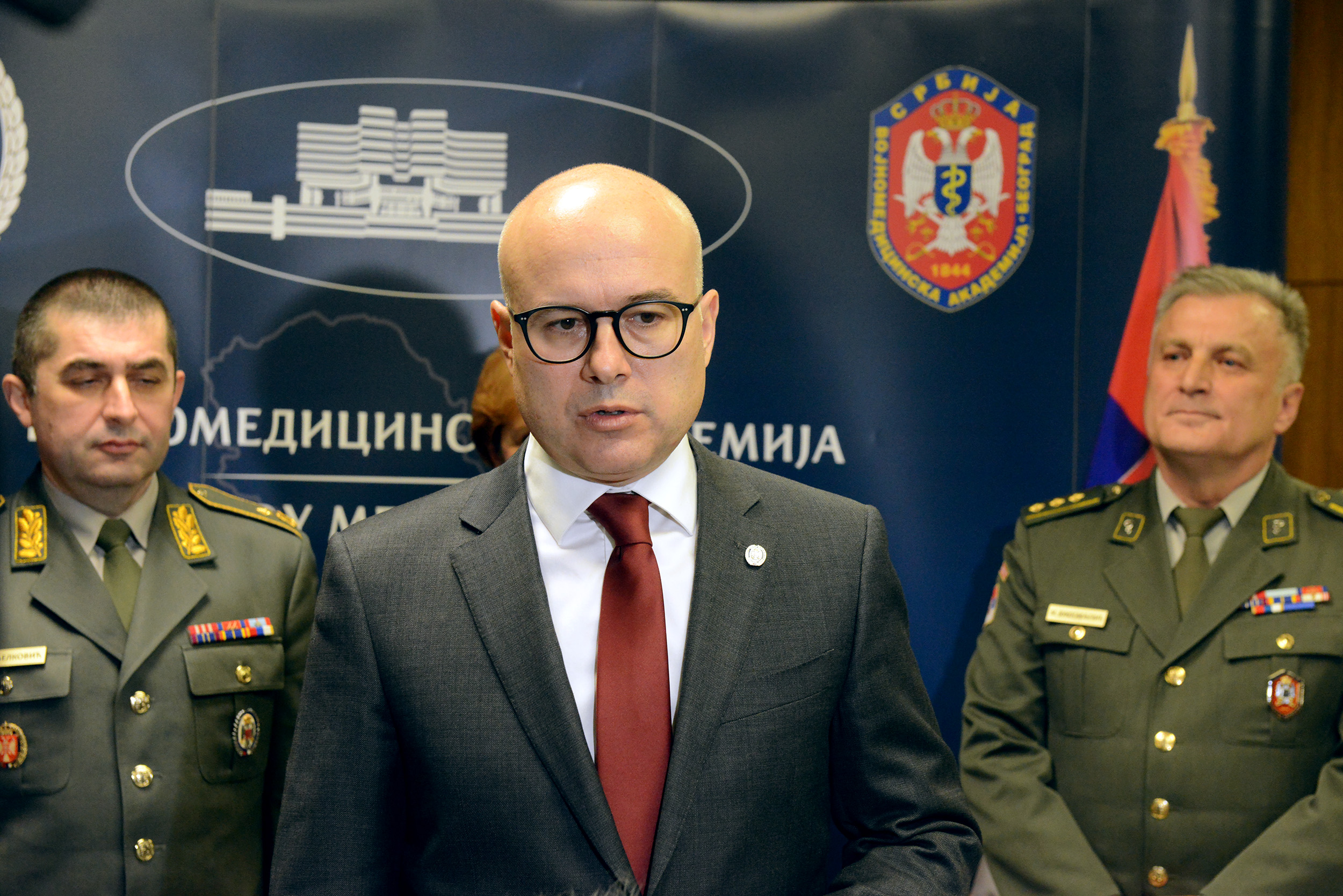 Minister of Health Grujičić congratulated the MMA surgical team and the patient on the successful surgery.
- We must continue to work like this, we have people who do not have to wait for help from abroad, who know how to do their job, where all the infrastructure exists. Special thanks to the nurses who have been taking care of the patient - said the Minister of Health.