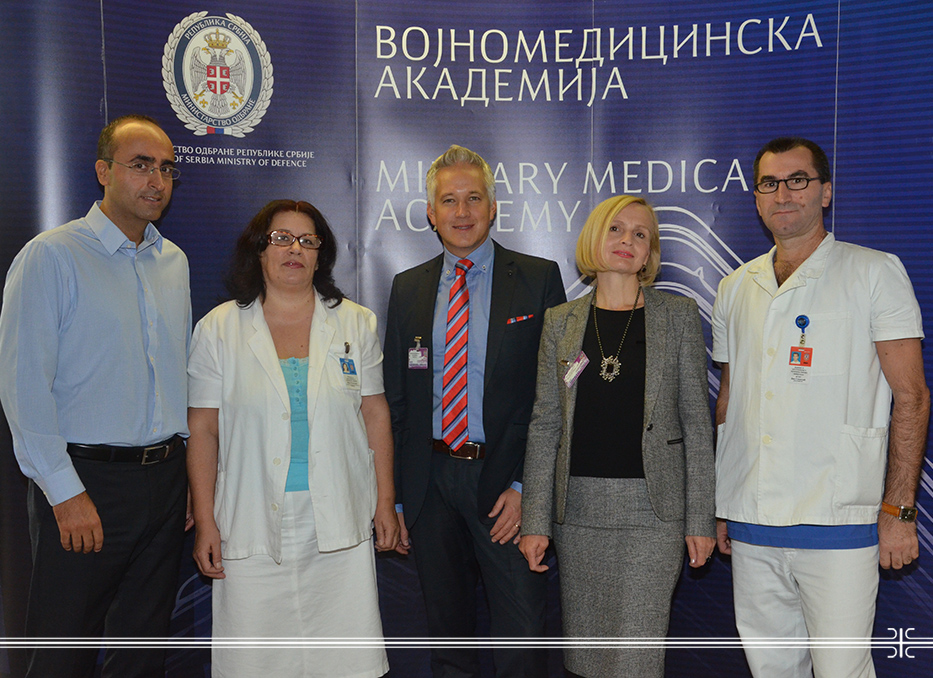 Modern Prevention of Infections
15. 10. 2015
A lecture on the prevention of nosocomial infections during the central venous catheter (CVC) insertion and maintenance organized by the Clinic for Anesthesiology and Intensive Care of the MMA was held at the Military Medical Academy. Romana Jokic,a specialist in perioperative health- care  from the General Hospital Celje, Slovenia presented experiences in this field.
The achieved results regarding the reduction of a number of hospital-acquired infections related to the central venous catheter during longer period of health-care were presented to the attendees. In addition to the modes of infection, it was discussed about the preventive measures for the infections prevention and the importance of modern medical equipment and supplies application before, during and after the insertion of the CVC.
Also, the results of protocols created according to the European recommendations were pointed out thus the modern approach to insertion and maintenance of CVC is considered a standard aiming to complete elimination of nosocomial infections.