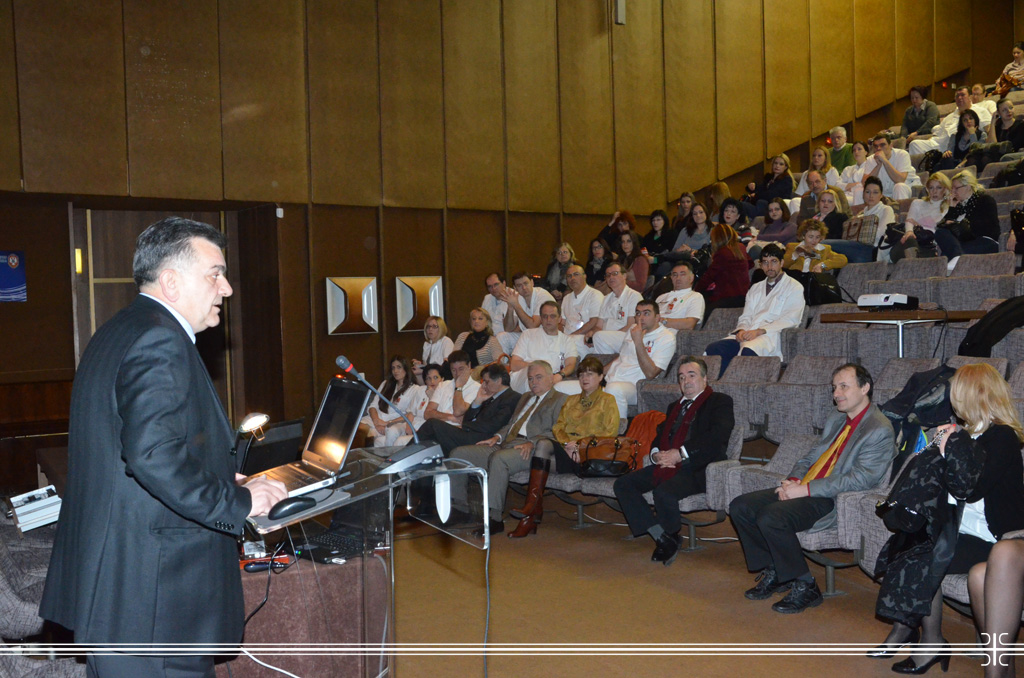 Modern Treatment of Breast Cancer
08. 04. 2013
The MMA Clinic for Plastic Surgery and Burns hosted a Symposium on Modern Principles in Breast Cancer Treatment, organized at the Military Medical Academy. Numerous lectures covering the topic of malignancy as the most frequent mortality factor have been delivered by different medical specialists demonstrating high experiences in its diagnostics and treatment.
According to the words of the MMA head Brigadier General Prof. Dr. Marijan Novakovic regular sharing experience as well as continuous education on this disease represent necessary points aimed at disease prevention and more successful treatment.
Symposium lecturers spoke about the following: radiology diagnostics as one of the prevention and detection possibilities of this malignant disease in its early phases, modern surgical procedures in addition with the modalities in reconstructive surgery intended for life quality improvement of female patients.