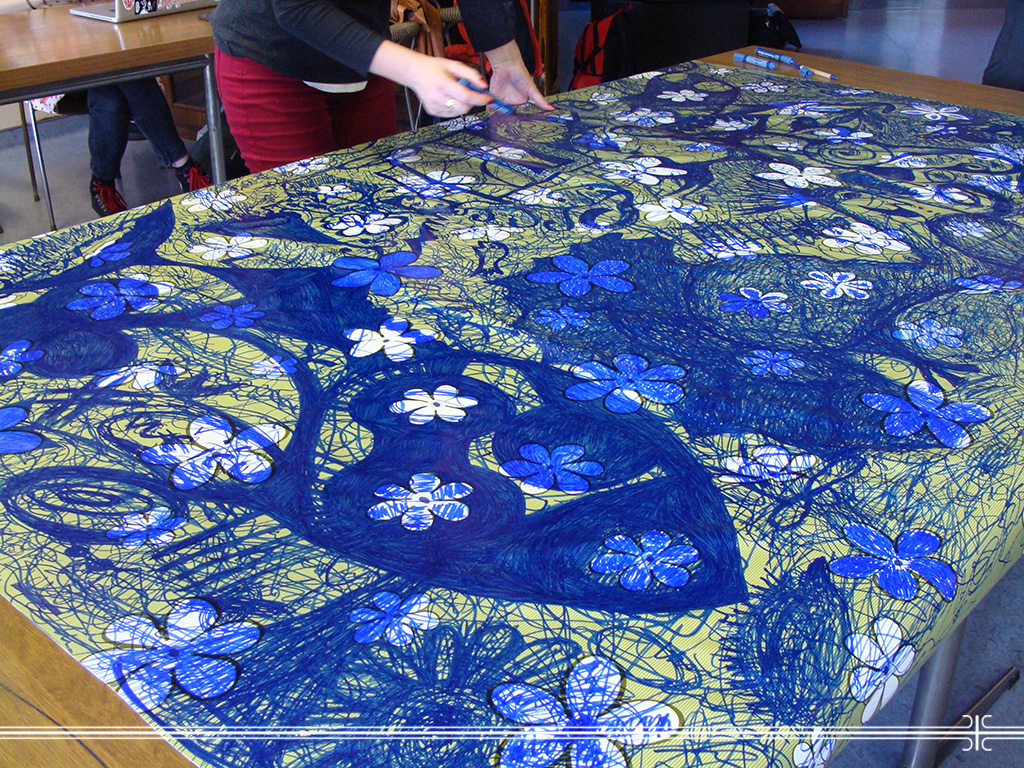 Multimedia Art Therapy Held at MMA
07. 03. 2017
Multimedia Workshop organized by the Association of Art Brut Serbia and the Department of Psychiatry, Military Medical Academy was held at the Military Medical Academy.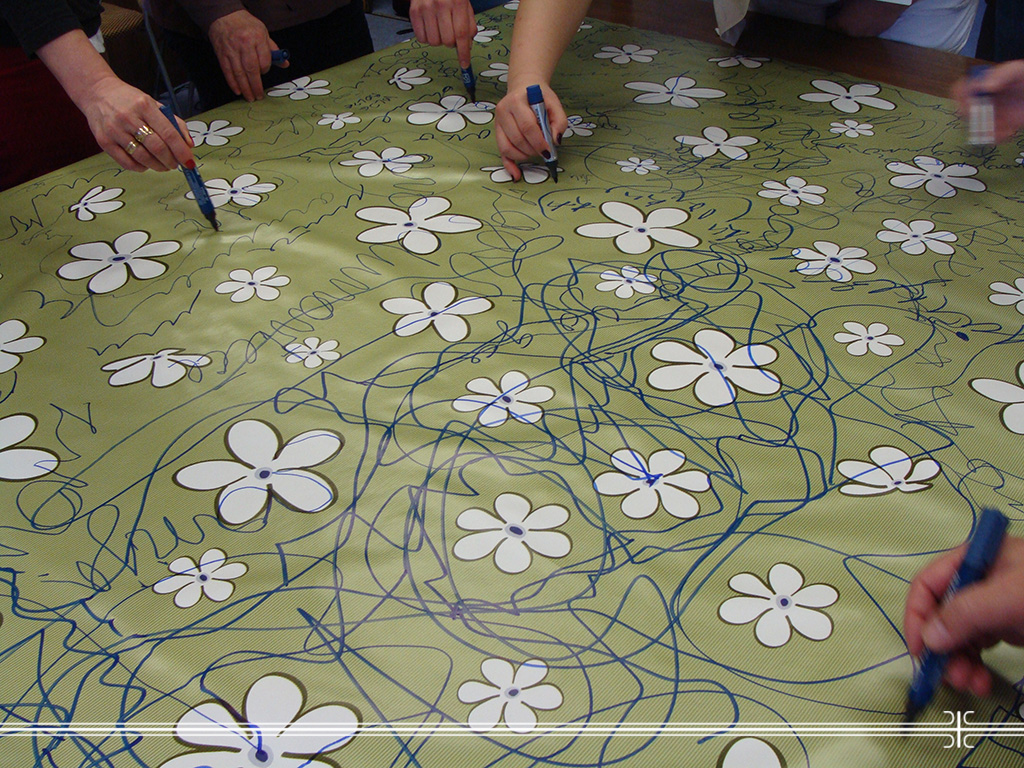 The workshop was organized to mark two years since the start of the MMA Art Brut, and it involved patients from the Day Clinic for Psychiatry MMA who had a task to express their current feelings through drawing while listening to the selected type of music. As a result of this kind of art therapy that combines music and visual arts the joint artwork on a floral lining for drawing was created. In addition to the President of the Association of Art Brut Serbia Goran Stojcetovic and professional staff of the Clinic for Psychiatry MMA, Bojana Rudović Zvanut from Ljubljana participated in a multimedia workshop.
The cooperation between the Association of Art Brut Serbia and the Military Medical Academy started with the aim of involving talented patients in cultural and artistic activities and the development of their artistic creativity.