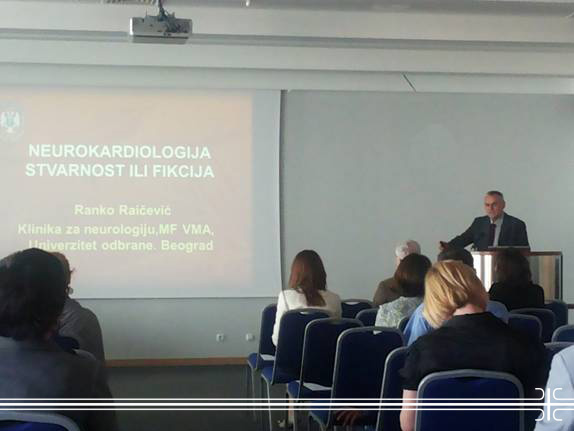 Neurologists from MMA in Adriatic Neurology Forum, Dubrovnik
08. 05. 2013
Medical team of the MMA Neurology Clinic, led by Colonel Prof. Dr. Ranko Raicevic, Head of the Neuropsychiatric Clinics Group was among the participants of Adriatic Neurology Forum, traditional international meeting held in Dubrovnik toward the end of April, 2013. It was recognized as one of the most significant and qualitative meetings organized on regional level.
Physicians from the MMA Neurology Clinic have one of leading roles in meeting organization as well as in its scientific program participation. Professor Raicevic, founder and permanent co-president of forum organizational and scientific board delivered a plenary lecture under the title "Neurocardiology-fiction or reality" whilst Prof. Dr. Evica Dincic presented the topic on Renin-angiotensin system in multiple sclerosis. During the day dedicated to young neurologists, the attendees had the opportunity to see well-received poster presentations by MMA doctors on specialist studies as Dr. Edin Hodzic, Capt. Dr. Viktor Pasovski, Capt. Dr. Nenad
Komatina, Dr. Rade Popovic and Capt. Dr. Aleksandar Markovic.
Beside numerous experts in neurology and neurosciences meeting together on this occasion, this-year forum gathered more than 150 participants coming from Serbia, Croatia, Slovenia, Macedonia, Bosnia and Herzegovina and Republika Srpska, aided by their Israeli, French and Italian colleagues.