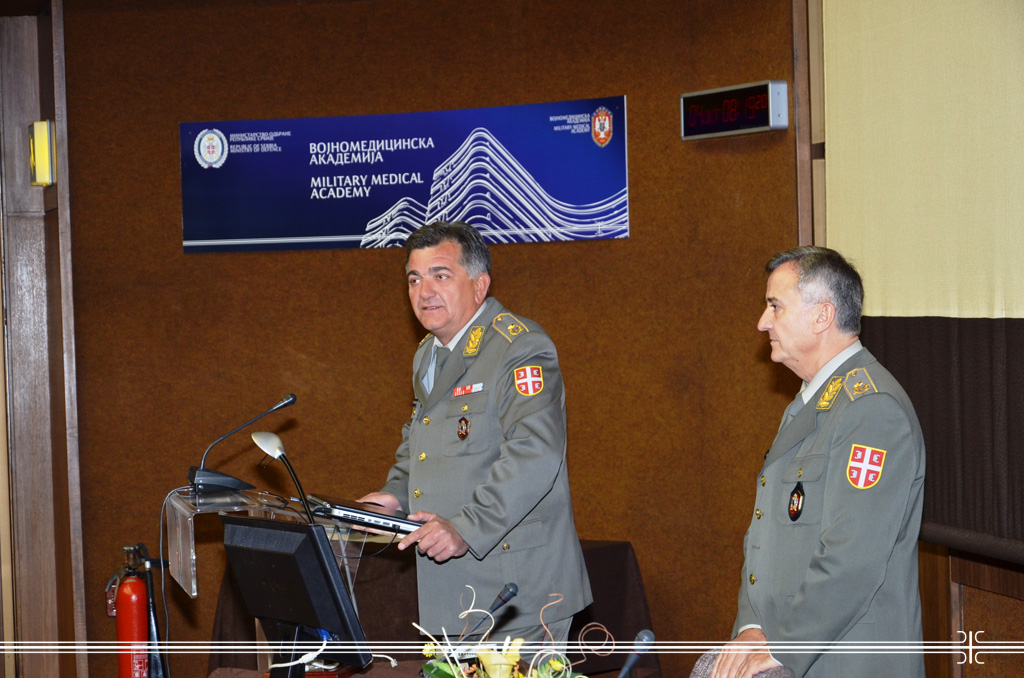 New Academic Year at the MMA Medical Faculty
04. 10. 2013
Head of the Military Medical Academy Brigadier General Prof. Dr. Marijan Novakovic extended a warm welcome to cadets attending studies at the MMA Medical Faculty, Defence University, Belgrade at the solemn occasion which took place in the MMA Amphitheater on September 4, 2013.
"My special greetings are addressed to new fifth class of cadets who just started its education. The fact that the group of 25 is selected among 254 of candidates can promise good future results, maybe even better than those achieved by your older colleagues", stressed out MMA head. He also wished a welcome to three cadets coming from Namibia, who previously completed one-year Serbian language teaching at the Military Academy.
MMA Medical Faculty Dean Brigadier General Academician Prof. Dr. Miodrag Colic expressed his contentment with the present education quality, as well as with cadets' responsibility and commitment.
First class of future military doctors enrolled at the MMA Medical Faculty six-year studies in 2009 will be promoted in 2015.