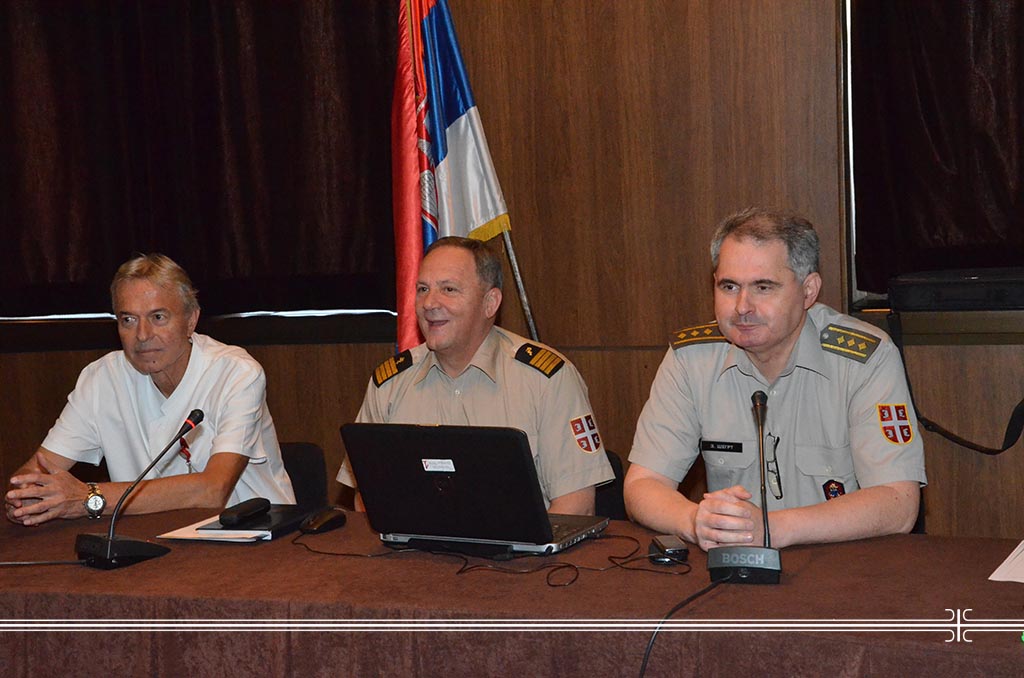 New Class of MMA's Faculty of Medicine Cadets Enrolled
17. 07. 2015
The seventh class of male and female cadets was enrolled in the integrated academic studies of medicine of the MMA's Faculty of Medicine of the University of Defence in Belgrade.
The MMA's Acting Head Col. Prof. Zoran Segrt and Dean of the Faculty of Medicine Col. Prof. Nebojsa Jovic and associates welcomed future cadets. Cadets were briefly introduced with characteristics of study at the Faculty, being noted about the responsibilities that awaited them in the coming years.
The school year for 25 male and female cadets officially begins in October, and they will have military training before that.