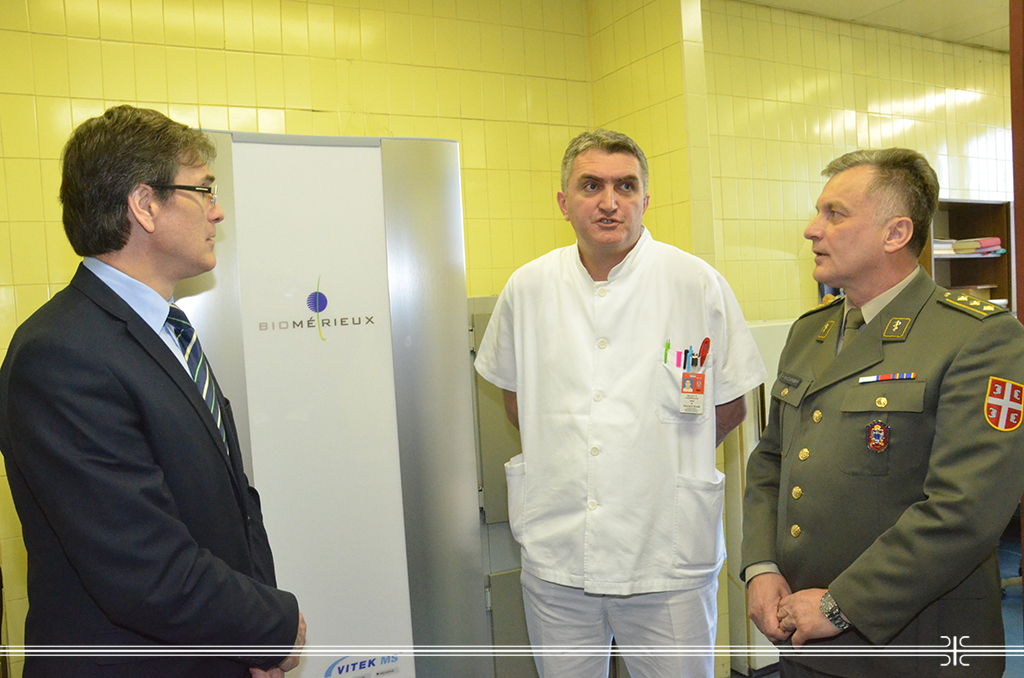 New Instrument for Microbiological Diagnostics Put into Operation at MMA
03. 04. 2017
State Secretary Nenad Neric visited the Institute of Microbiology, the MMA's Sector for Preventive on the occasion of putting into operation a new laboratory system VITEK® MS, based on the principle of mass spectrometry and MALDI-TOF technology (Matrix Assisted Laser Desorption Ionization Time-of-Flight). The Acting Head Col. prof. Dr. Miroslav Vukosavljevic with his associates presented to the State Secretary the advantages of a sophisticated diagnostic system its efficiency and reliability while establishing the diagnosis, what directly improves the quality of treatment and cost reduction.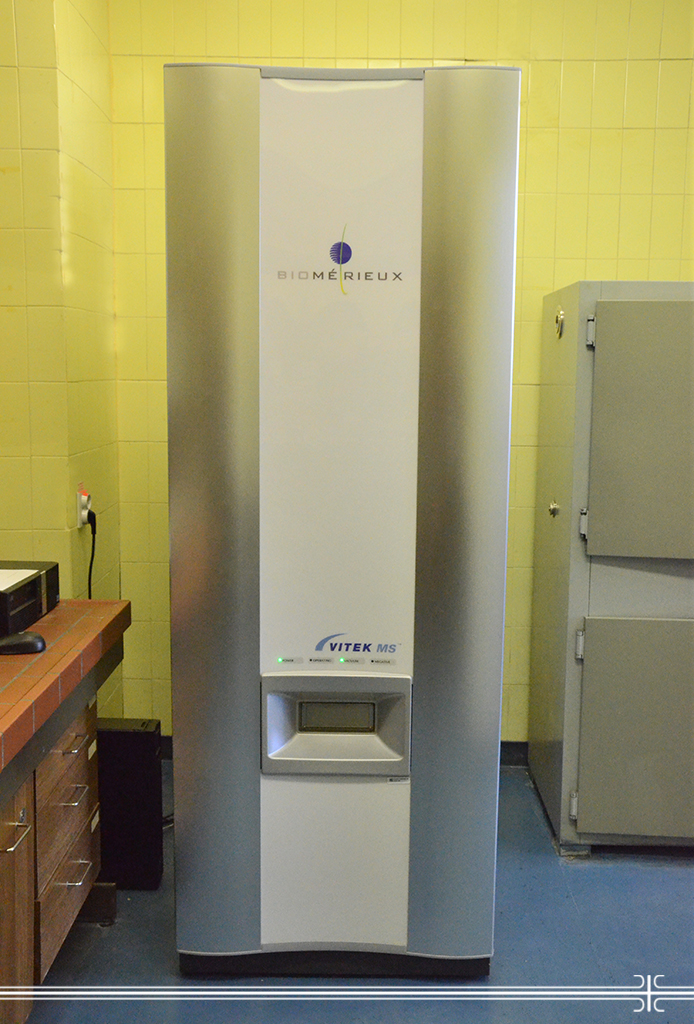 The automated system for the rapid identification of bacteria and fungi allows reading out samples in a period of ten seconds to one minute whereby the time period for the complete laboratory diagnostics is reduced to one day as opposed to a period of three to five days, as was previously the case.
The faster identification of micro-organisms to the level of species, genus or a group is of particular importance for the clinical management of patients with serious infectious conditions such as sepsis, when the timely isolation of causers and the commencement of an adequate antibiotic therapy are of crucial importance. The system is designed to work in microbiological laboratories where the analysis of 192 different isolates is possible, or a parallel sample preparation on multiple workstations.
This system for the analysis and detection of highly specific protein structure of the tested sample is the only one of this kind in the military healthcare system, and there is one in the Institute of Public Health in Belgrade.