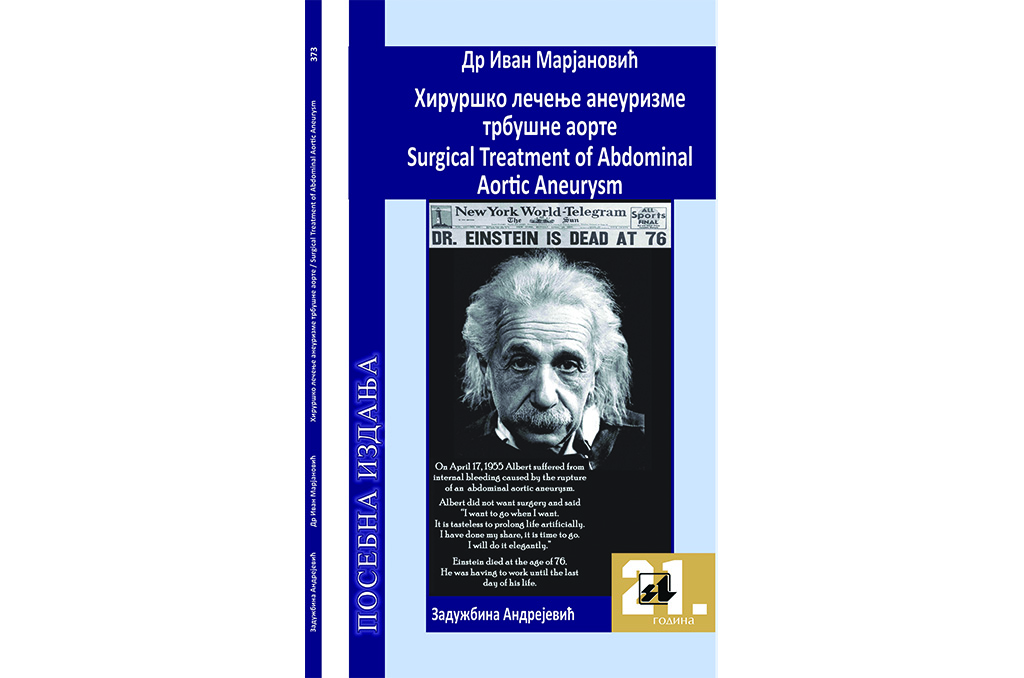 New Monograph on Surgery of Abdominal Aorta
30. 03. 2015
The monograph entitled "Surgical treatment of abdominal aortic aneurysm" by Lt. Col. Assistant Dr. Ivan Marjanovic, Head of Cabinet of Vascular and Endovascular Surgery, Military Medical Academy was published in the library "Special Edition" of Andrejevic Foundation publishing house.
Apart from the basic modalities of surgical treatment of abdominal aortic aneurysm, and their complications, also historical data related to the development of vascular surgery of the aorta, the risk factors for aneurysm, as well as prognostic factors essential to the outcome of surgical treatment of this serious but curable disease were presented in the monograph.
Having published Dr. Marjanovic's monograph the successful long-term cooperation between Andrejevic Foundation and the Military Medical Academy is being continued.