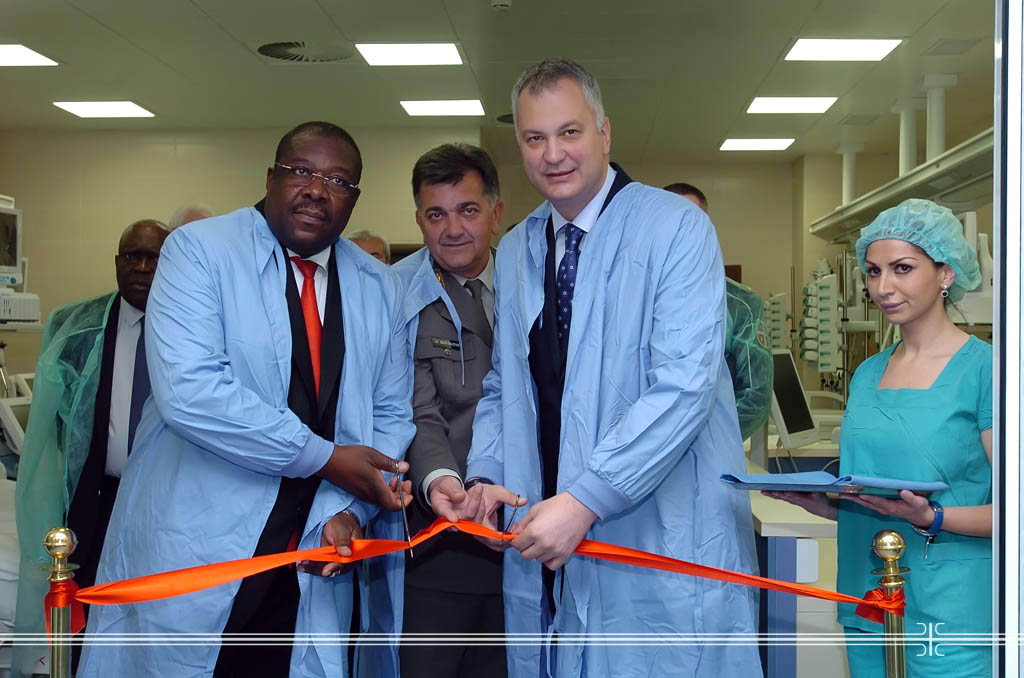 New Postoperative Intensive Care Unit at MMA
06. 06. 2012
Minister of Defence Dragan Šutanovac launched today the expended unit of postoperative intensive care operating within the framework of the MMA's Clinic for Anesthesiology and Intensive Care. The novelty is 135 m2 of space included intensive care for patients with transplanted body organs and intensive care for cardio surgery patients.
The launching ceremony is attended also by the National Defence Minister of the Republic of Angola Cândido Pereira dos Santos Van-Dúnem.
Expressing his contentment for opening the new intensive care unit in company of the Angolan colleague, minister Šutanovac pointed out the fact that it represents the state-of-the-art department of that purpose in the country and worldwide.
-About 111 million dinars are invested in the project and the most severe patients undergoing heart and transplantative surgeries spend here their recovery time, minister Šutanovac said. He reminded that this event represents the equipment continuation as well as that military health care renders its services to both military and civilian insured patients.
The Head of the Military Medical Academy Brigadier General Prof. Dr. Marijan Novaković stressed out that the need for this expansion was necessary during a long time adding that this enlargement of capacities, equipment and future staff represents a valuable contribution to the patient treated in these two medical fields.
According to the minister Van-Dúnem the cooperation with our country is intended to include the construction of military hospital in Angola which is needed and desired.
-Concerning relations reanimation of our countries we are encouraged to continue the negotiations with the Serbian authorities about this and the other projects- Angolan Defence Minister emphasized, expressing also his hope that the hospital construction will be one of the most important elements of this cooperation. After the actual negotiations phase succeeds formalization which will include assignment of multiple contracts. It is planned to Serbian delegation soon visit the Angola.