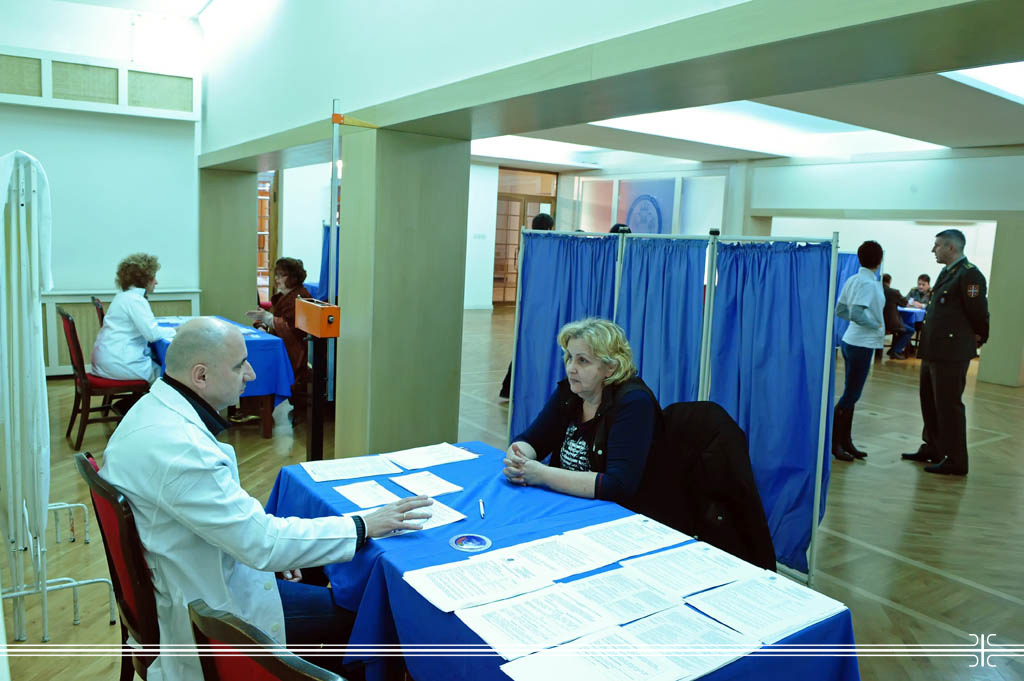 Nutrition and Diabetes Counseling Service within MMA's Day in AF Guard's Club
28. 02. 2013
Serbian AF Guard's Club hosted today one-day Nutrition and Diabetes Counseling Service, on the occasion of 2nd March- Day of the Military Medical Academy. The participation in the action took physicians from the MMA's Clinic for Endocrinology and MMA Institute of Hygiene, Sector for Preventive Medicine.
The patients were examined by endocrinologists Lieutenant Colonel Dr. Sasa Kikovic and Major Dr. Petar Ristic, added by two dietologists- Dr. Tatjana Mraovic and Dr. Marija Nikacevic with their medical teams. The schedule included 40 patients per doctor.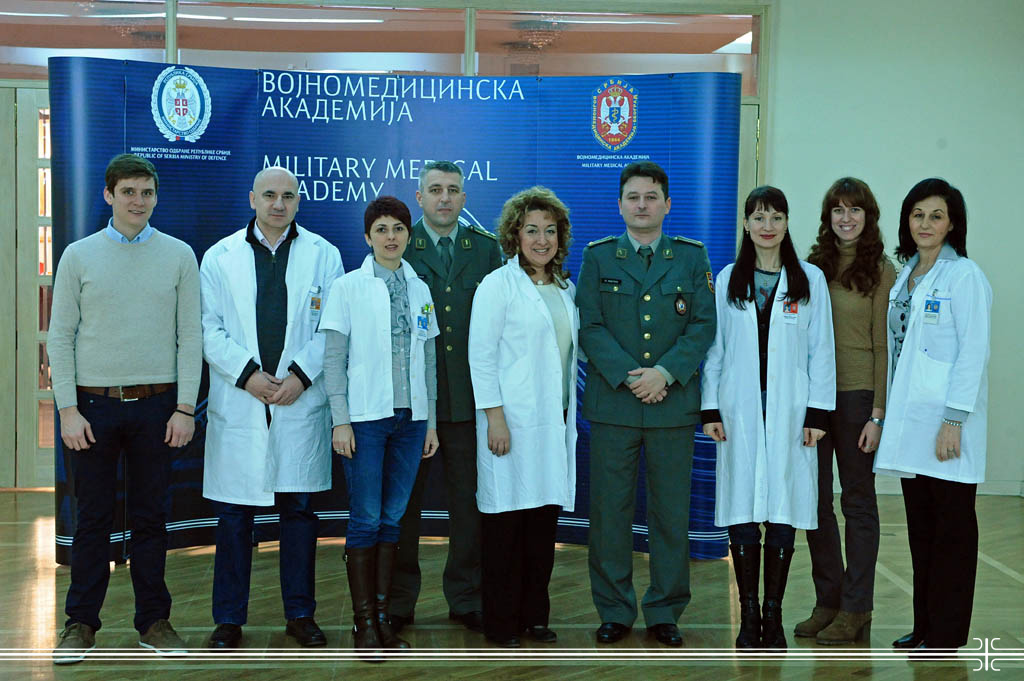 The purpose of this action was to consider patient's condition and diseases he/she suffers- with the special emphasis on diabetes, along with the other medical problems as well as to give advises related to nutrition, therapy and behavioral principles. Patients also had the opportunity to receive the answers to the most frequently asked questions aimed at removing doubts in the field of nutrition, therapy and behavior.
-Citizens have shown great interest for this counseling. Three times more patients applied comparing to the scheduled number and we apologize to all who haven't got the opportunity to be examined in the AF Guard's Club. They can appoint for the check-in regularly in the MMA Nutrition Counseling Service and Clinic for Endocrinology- said Lt. Col. Dr. Sasa Kikovic, specialist in endocrinology.
Since last year, Military Medical Academy celebrates its anniversary of 2nd March by organizing working activities dedicated to our citizens. The last-year skin examinations were aimed at early discover of melanoma and other cancerous skin changes. Among 210 examined patients, the malignancy was confirmed with seven of them which contributed to potentially save seven lives.