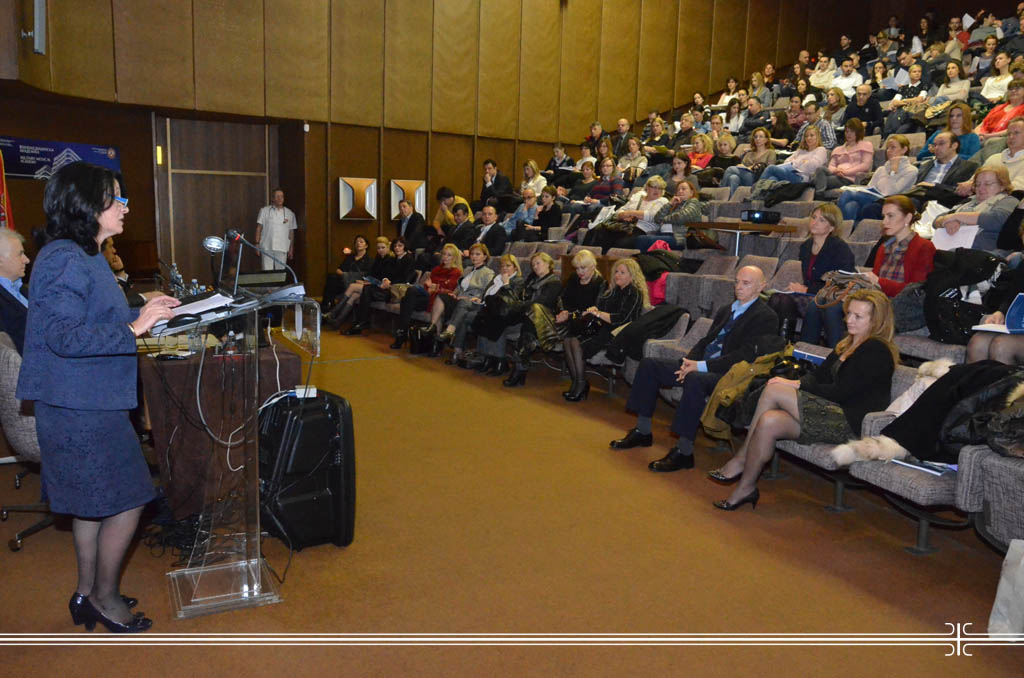 Nutritional Management of Surgical Patients at MMA
15. 12. 2014
Scientific Symposium dedicated to nutritional management of surgical patients organized by the Serbian Medical Society's Section for Anesthesiology, Intensive Care and Pain Therapy, MMA Clinic for Anesthesiology and Critical Care and Serbian Society for Parenteral and Enteral Nutrition (NUPENS) was held at Military Medical Academy on Saturday December 13th, 2014.
Welcoming the attendees, Prof. Dr. Nevena Kalezic, Chairman of anesthesiology at the Belgrade Medical School and President of the Serbian Medical Society's Section for Anesthesiology, Intensive Care and Pain Therapy said that this symposium topic was very important for entire medical branch while the education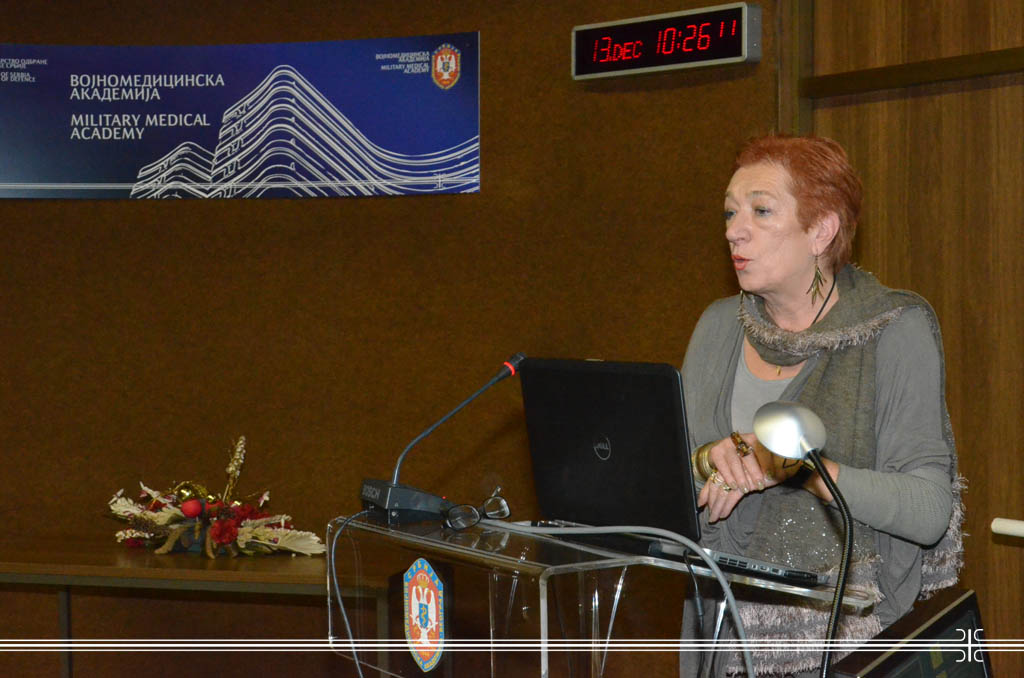 about modern achievements in this field made the basis of good clinical practice. Prim. Dr. Marina Panisic, NUPENS President and MMA surgeon delivered the introducing lecture which covered the topic of malnutrition and needs of prevention and treatment all aimed at decreasing the number of post-operative complications, lower mortality rate and better and faster recovery of patients undergoing surgical procedure.
The first part of Symposium was dealing with clinical nutrition theoretic lectures while the physicians from MMA, Clinical Center of Serbia and guests from Macedonia in the second part spoke about modern attitudes in treating these patients and experiences from the practice. The event gathered 14 lecturers, namely, three from abroad; however, more than 200 participants followed the lectures about the novelties in the field nutritional management according to standards of European Society for Clinical Nutrition and Metabolism.
Multidisciplinary approach to nutritional management of surgical patients represents necessary factor of timely treatment with a favorable outcome. The meeting was very specific due that gathered lecturers from different institutions who daily confront with these problems and who had a particular opportunity to share experiences for the general benefit.