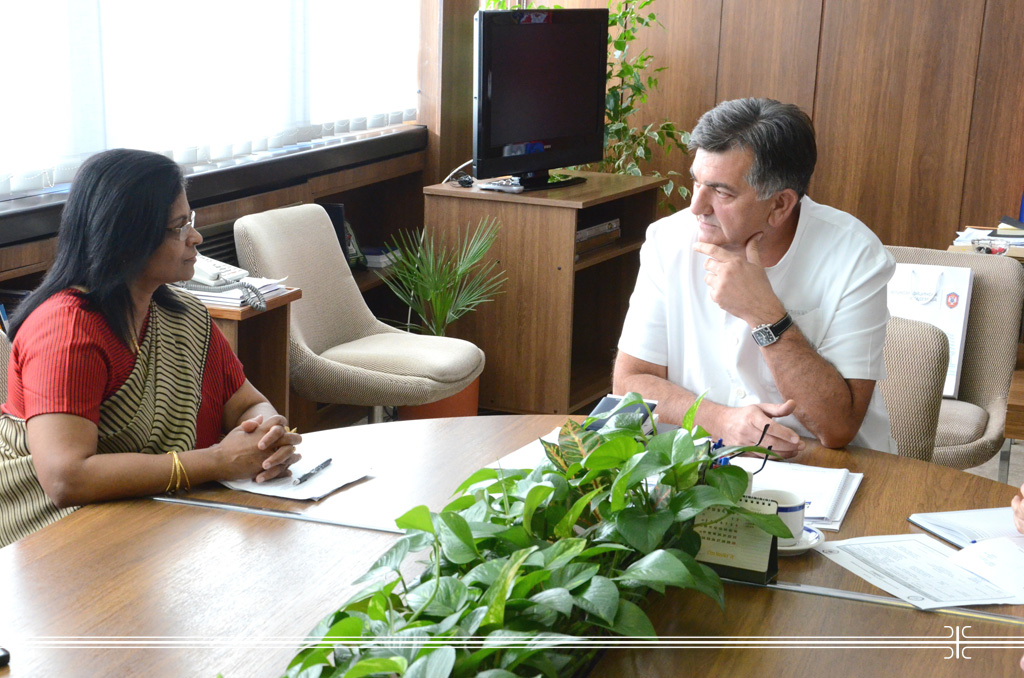 OPCW Visited MMA
19. 10. 2012
The Military Medical Academy was the venue today of the Organization for the Prohibition of Chemical Weapons (OPCW) represented by CEO Deputy Grace Ammal Asirwatham. The aim of the visit was the training exercise titled "Investigation in the case of chemical weapon" which organized by the OPCW is taking place in the facility "Ravnjak", the Center for ABHO Personnel Training in Krusevac and Military Medical Academy in the period October 8-20, 2012.
During the visit, meaningful and successful talks were conducted on actual collaboration and activities improvement realized by the Republic of Serbia and OPCW. They included the organization of courses aimed at providing help and protection of chemical weapons according to the Chemical Weapons Convention as well as training of the inspectorate representatives on the commercial level.
After the cordial reception offered by the MMA's head Brigadier General Prof. Dr. Marijan Novakovic, the meeting participants visited the National Poison Control Center, Center for Hyperbaric Medicine and Clinic for Anesthesiology and Intensive Care working within the framework of the Military Medical Academy.