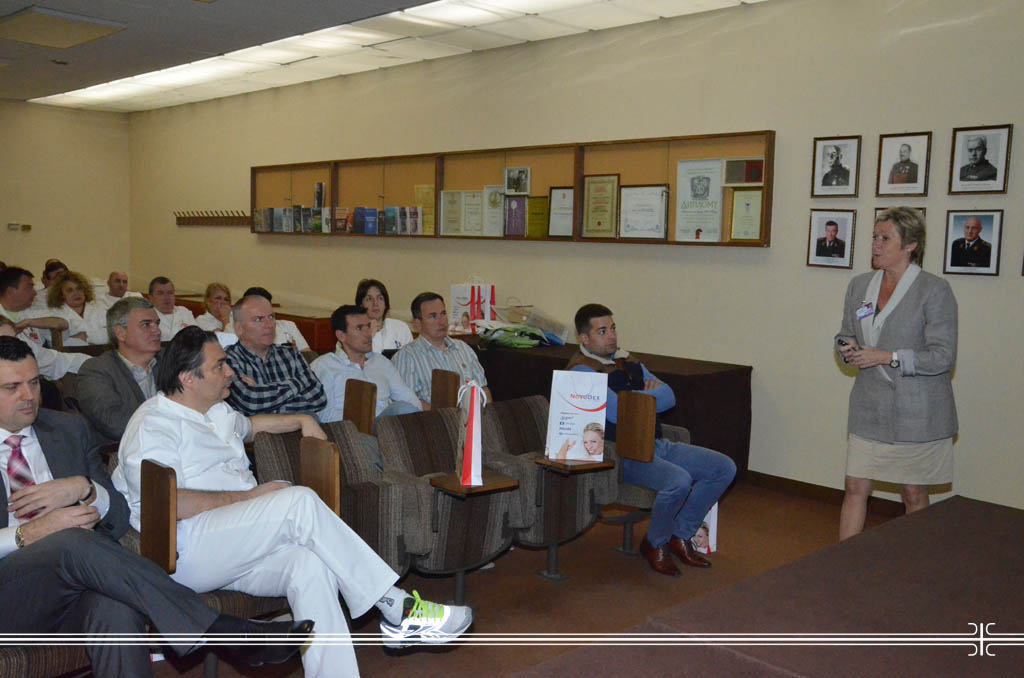 On Zygomatic Implants
04. 05. 2015
A lecture on zygomatic implants by Professor Dr. Chantal Malevez, specialist in maxillofacial surgery and Honorary Professor of the Medical School of the University of Brussels was held at the Military Medical Academy.
Professor Malevez lectured about cases of extreme resorption of the maxilla and zygomatic implant treatment options in oral surgery. The principles of the use of implants of this kind were presented, software planning process in the preoperative period as well as all advantages characteristic for this less invasive surgical technique. This modern treatment concept was illustrated by numerous cases in practice, and possible complications and their timely solution were presented.
This type of surgical procedure, during which four zygomatic implants were placed, was successfully performed at the Military Medical Academy in a female patient with bone loss, and the procedure was performed by the Head of Dental Clinic Colonel Prof. Zoran Lazic, Head of the Group of Surgical Clinics Colonel Prof. Nebojsa Jovic and Lt Col Associate Professor Zoran Tatic in cooperation with Professor Malevez.