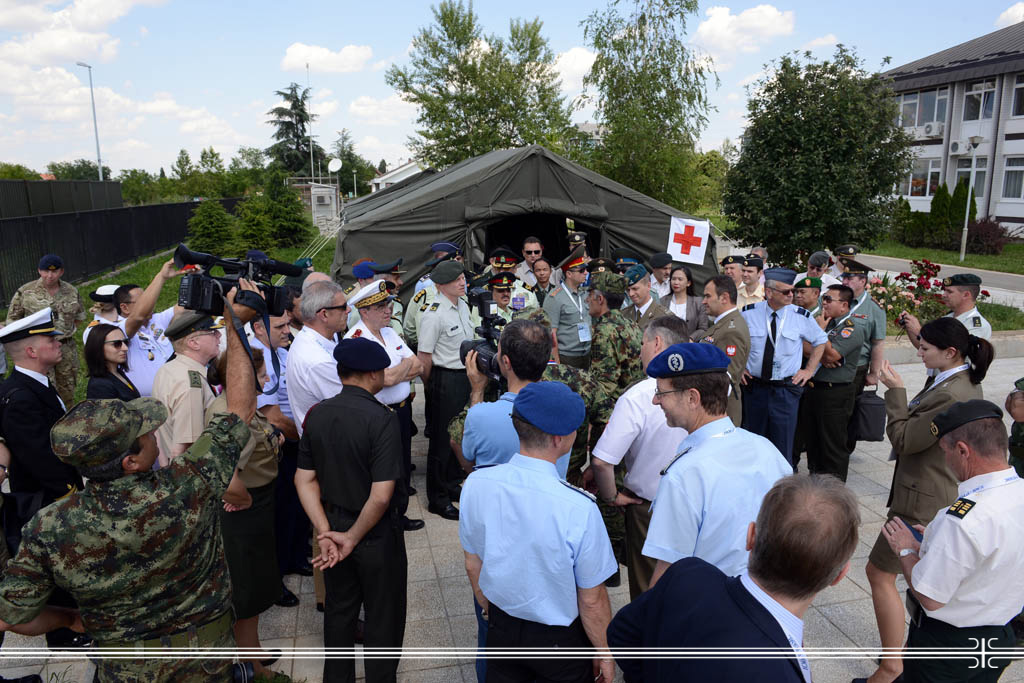 Participants of 3 PEMMC Visited Obrenovac
05. 06. 2014
Participants of 3rd Pan European Congress of Military Medicine in Belgrade paid a visit today to the light field hospital, formed in the area of elementary school "Jefimija", as well as to the parts of the city of Obrenovac befallen by recent floods.
Head of the Military Healthcare Department of the Defence Ministry Brigadier General Prof. Dr. Zoran Popovic said that upon the demand of the disaster relief headquarters of the community of Obrenovac and its Commander Lt. Col. Gen. Aleksandar Živković armed forces have developed two light field hospitals in Obrenovac and referred their teams to manage all patient categories.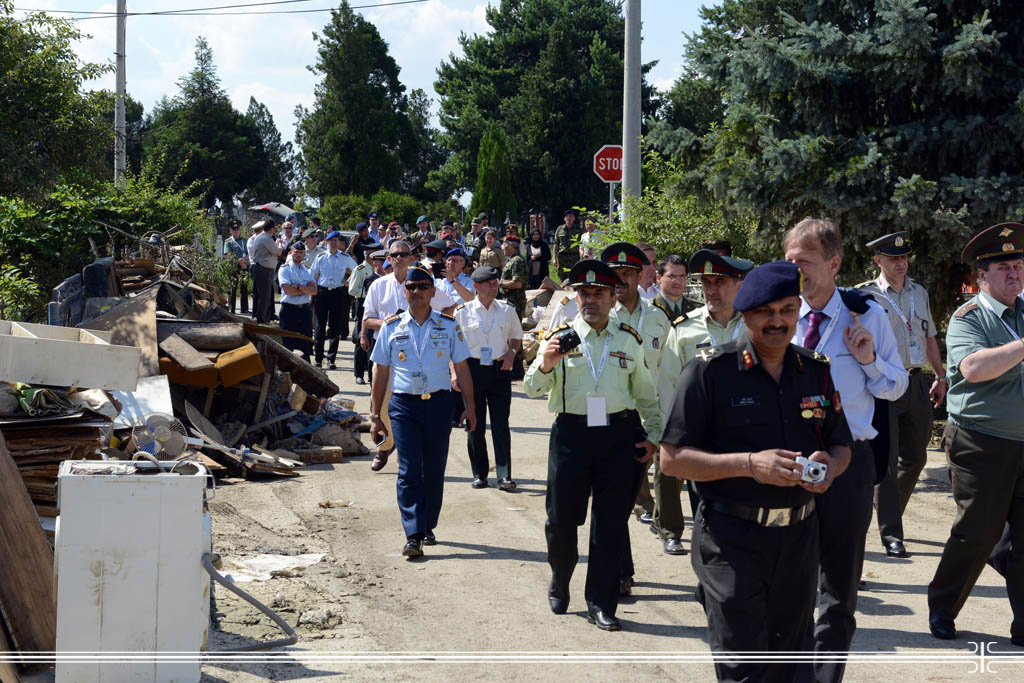 -We train for years for this kind of situations, while our colleagues from 27 countries had a sad opportunity to see on what we work in theory. We are familiar with this matter therefore we put our resources at disposal so that people can count on the treatment in the field of internal medicine, surgery, preventive medicine with the aim of preventing different epidemics, stressed out General Popovic.
Slobodan Šolević on behalf of the city headquarters for emergencies said that this represented the right example of helping Obrenovac citizens through the mutual action and synchronization of both civilian and military capacities, sending the message to the people to always relay on the army.
One of the Congress participants, Head of the British Army Medical Service, Major General Jeremy Rowan, taking tour of the light field hospital, emphasized that Serbian Armed Forces demonstrated all capacities to provide assistance after such a major catastrophe.