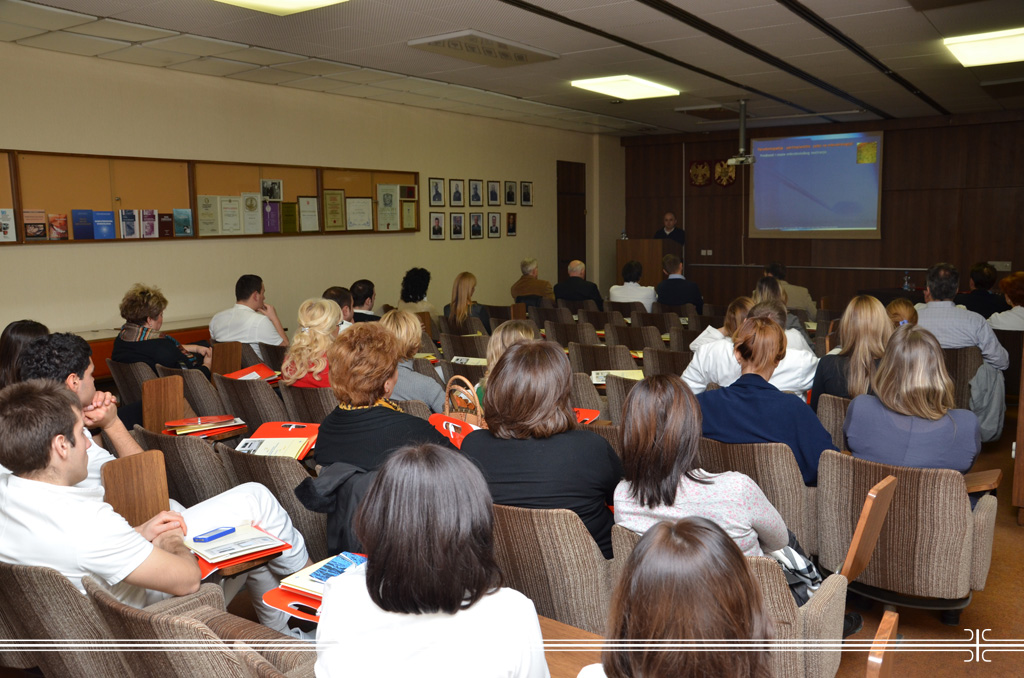 Periodontology Section of Serbian Medical Society at MMA
07. 12. 2012
Military Medical Academy hosted professional symposium of the Serbian Medical Society organized by the MMA's Dental Clinic on December 7, 2012. At the meeting dedicated to the modern periodontology the attendees were introduced with all novelties in this area by the eminent MMA's dentists.
The introducing lecture on diagnostics i.e. determination of parodontopathy and peri-implantitis using PCR (Polymerase chain reaction) technique in real time was delivered by Major Dr. Vladan Kovacevic. Head of the MMA's Section for Periodontology and Oral Medicine Lt. Col. Bojan Jovic DMD presented the growth factors, while Prof. Dr. Zlata Brkic, head of the Department of Dental Diseases,
Endodontics, Periodontics and Oral Medicine spoke about prevention and use of medicaments in the therapy of oral diseases.
In course of the meeting, Asst. Prof. Dragana Dakovic presented preventive and therapeutic procedures of periodontal and peri-implant tissues in head and neck carcinoma whilst the following lectures dealt with the latest information about regenerative materials and bioengineering in the modern dentistry.