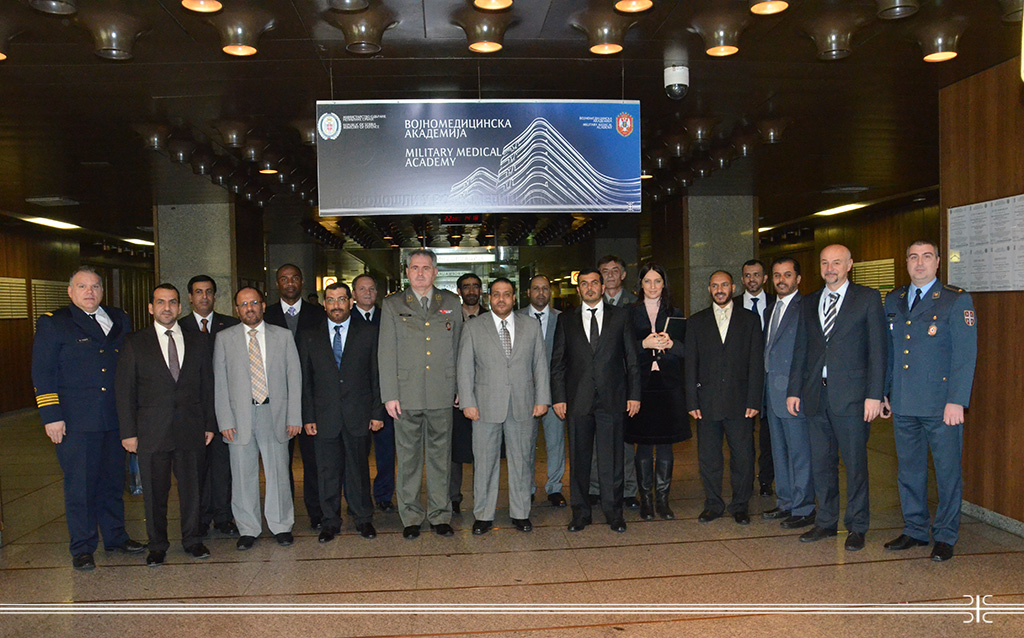 Possibility of Cooperation with UAE in Field of Military Medicine
24. 12. 2015
Delegation of the United Arab Emirates (UAE), led by Head of Committee for Cooperation with the Republic of Serbia General Waheed Hasan Ibrahim Al Zaaki visited the Military Medical academy. The goal of visit was to get familiar with the capacities of the Institution especially in relation to training and specialization of medical staff in the field of war medicine and emergency situations.
Acting Head of MMA Colonel Prof. Dr Zoran Segrt introduced interlocutors with basic activities of MMA as a military medical, educational and scientific research institution and expressed his belief that during talks both parties would come to topics of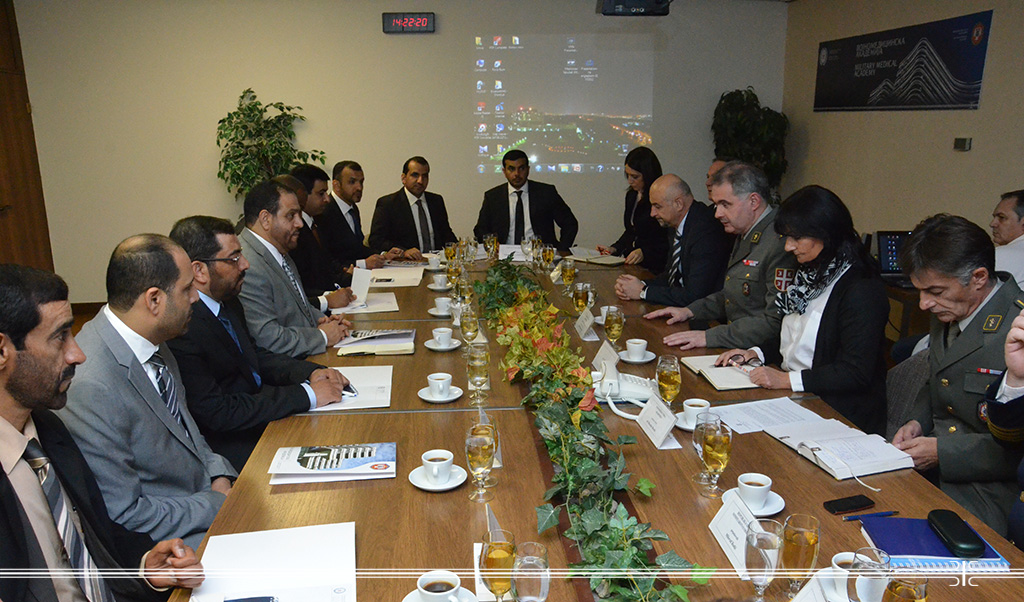 mutual interests and future cooperation. He stressed that the Military Medical Academy is well known for war medicine for which successful courses are organized for domestic and international attendees because the staff of the MMA have clinical experience as well as good potential of teaching scientific basis for that kind of education. Dean of the MMA's Faculty of Medicine of University of Defence in Belgrade, Colonel Prof. Dr Nebojsa Jovic and Head of the Sector for Education and Scientific Research Colonel Dr Miroslav Borcic represented a program of undergraduate integrated academic studies, specialist medical studies and academic PhD studies at the MMA's Faculty of Medicine i.e. course that are organized in the Military Medical Training Centre for the MMA's medical staff.
General Al Zaaki expressed his appreciation for having an opportunity to visit MMA, well known as one of the best hospitals in Europe. He said that they were interested in learning something from the well organized system and to acquire knowledge, share experiences in the field of medicine but also to be trained in relation to other professional subjects. He emphasized that the next step in establishing further cooperation would be an expert meeting in order to define concrete aspects of cooperation and activities.