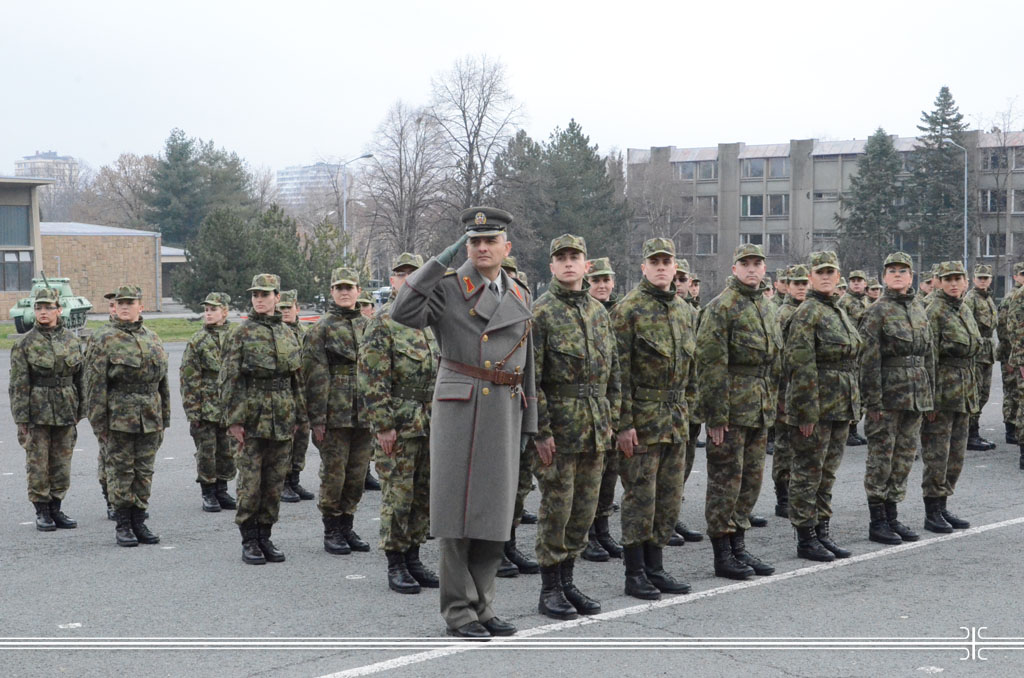 Promoted 104th Class of Military Medical Service Reserve Officers
27. 02. 2015
The ceremony marking the completion of schooling of the 104th class for Military Medical Service reserve officers was held on 27 February 2015 at the Military Academy.
Education completed a total of 15 attendees; nine of them were doctors, five dentists and one graduate pharmacist. The most successful in the class was Sanja Krunic with a grade point average of 9.11, while the second and third in class Nenad Antic and Sonja Radovic had an equal grade point average of 9.05.
Duration of training for reserve officers of the military medical service is six months and includes three months of instruction in military, vocational and specialized subjects. In addition to the theoretical part, attendees have practical training that enables them to apply theoretical knowledge in practical situations on the ground. Part of the training in addition to the MMA is held at the Military Academy with the aim to renew knowledge gained at universities, but also how this knowledge would be applied in practice. After the first part of the training and passed 19 exams attendees complete a three-month internship at the Medical Department of the Serbian Armed Forces.