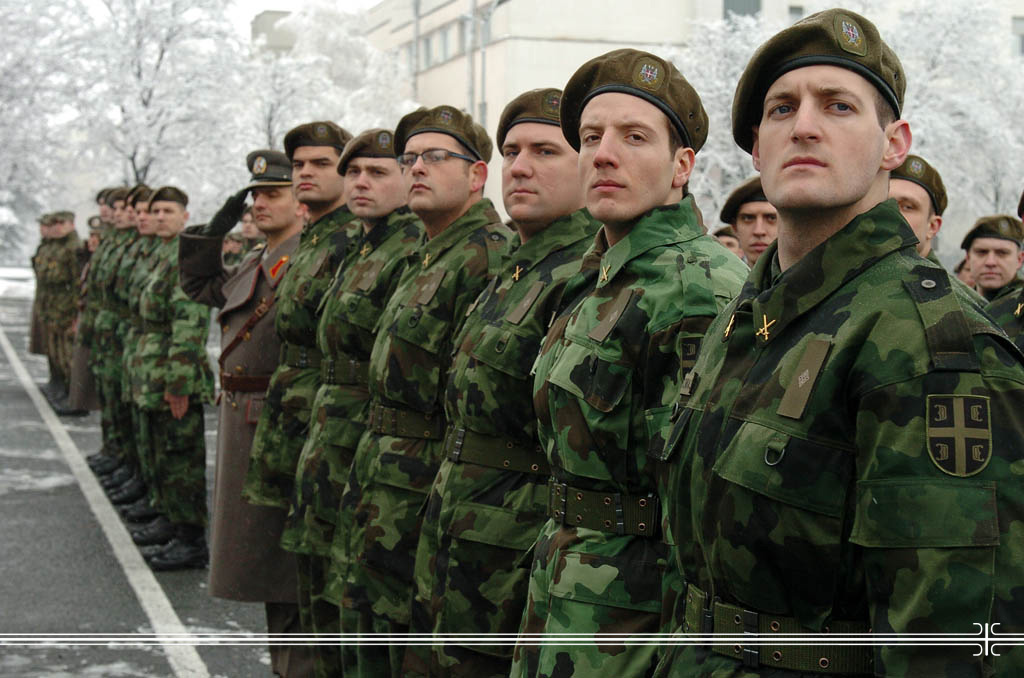 Promotion of New 2nd Lieutenants Reserve Officers
22. 02. 2013
Upon completion of the Military Academy and Military Medical Academy Reserve Officers education program, generation "September 2012", the solemnity organized on that occasion took place at the plateau of the barrack "General Jovan Miskovic", Belgrade.
Head of the National Defence School Colonel Mile Jelic delivered the recognitions for the best 2nd lieutenant reserve officers, as following: Dejan Zivkovic, within 96th Class of Telecommunication Service with the grade point average of 9,76; Milan Blagojevic, 100th Class of Quartermaster Department (9,64) and Slobodan Atlija, 99th Class of Land Forces Technical Service (9,54).
The overall point average of the complete generation "September 2012" was 8,59 while the total number of promoted young reserve officers was 66, namely 42 coming from the Military Academy and 24 from the Military Medical Academy. Colonel Jelic welcomed the attendees and rewarded the reserve officers for their work and achieved results during the education.
- The Education of Reserve Officers has a special meaning for the defence system, i.e. Serbian Armed Forces including the defence completion and preparation aspect of the country. We are well aware of the fact that knowledge and education represent irreplaceable values of the country and its security defence system, whilst by educating reserve officers we increase our country's potential for facing numerous challenges of the present, said the Head of the National Defence School adding that Reserve Officers' Education always attracted a lot of attention among young people acquiring academic degree in our society.
The best in the class, Reserve 2nd Lieutenant Dejan Zivkovic addressed the attendees pointing out that from today beside his heart resides a rosette, marking his attachment to the Serbian Armed Forces.
- My father always spoke about life as fight and be aware that, no matter the life situation, we will demonstrate our value proving that way the merit of rosette. I want to assure you that we will be always to the task no matter the danger and difficulties. We will preserve sanity and show devotion in any moment. I also promise we will justify your trust and never forget the oath and military honor, because the Honor is our property, said Zivkovic, expressing his gratitude to the professors, friends and families for the provided support.
Beside the relatives and friends, the solemnity was attended also by the representatives of the Ministry of Defence and Serbian Armed Forces, as well as the lecturers from the Military Academy.