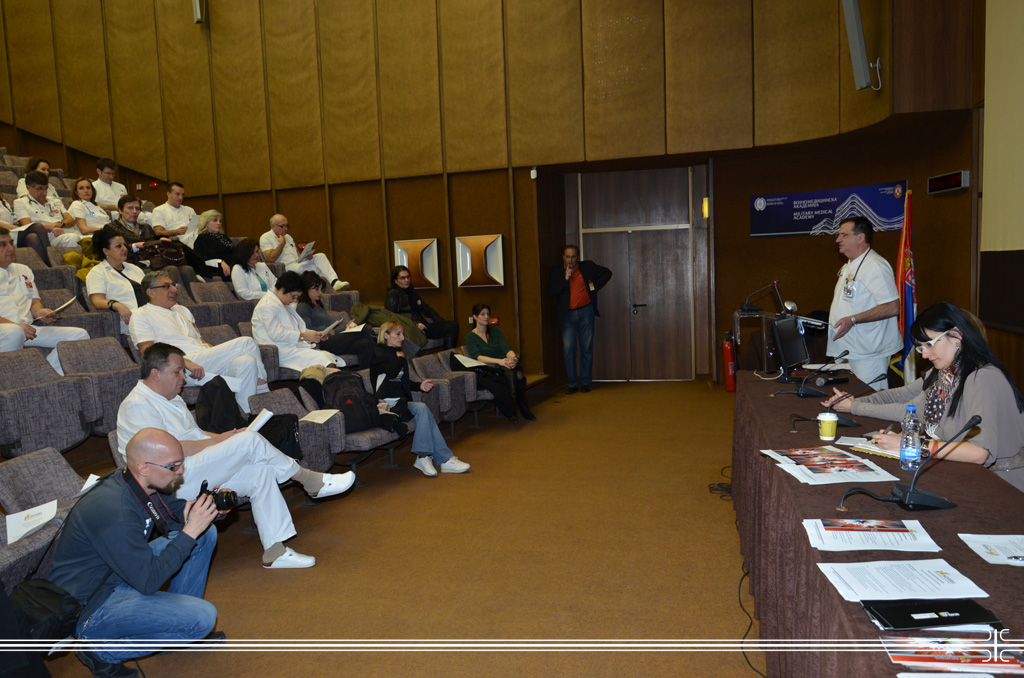 Public Class on Rare Diseases Delivered at MMA
27. 02. 2013
Marking 28th February-Rare Diseases Day, a public class on rare diseases organized by Military Medical Academy and National Organization for Rare Diseases Serbia (NORBS) has been held at the Military Medical Academy.
Head of the MMA Treatment Sector Colonel Prof. Dr. Stevan Sikimic offered a warm welcome reminding all attendees of the important role of not only patients' family members, but entire society. Colonel Prof. Dr. Predrag Romic, head of the MMA Sector for Education and Scientific Research addressed the guests with the words of support, necessary on behalf of institutions for further research and treatment development.
The aims of the NORBS were presented by Dragana Koruga, organization vice-president, including closely meeting with the problems of patients suffering from this kind of diseases, as diagnosis unavailability, lack of scientific knowledge, as well as quality medical protection representing one part of the problems 500 000 citizens are facing with in Serbia.
The NORBS lecturers covered the summaries of following rare disease: Friedreich's ataxia, Cystic fibrosis, Primary immunodeficiency, Gaucher'sdisease along with their diagnosis and treatment potentials testified by the patients and their family members. About 6 000 different diseases are diagnosed in Europe, influencing 60 millions of persons which points out the need of international collaboration in raising the awareness and knowledge precipitation related to these disorders.