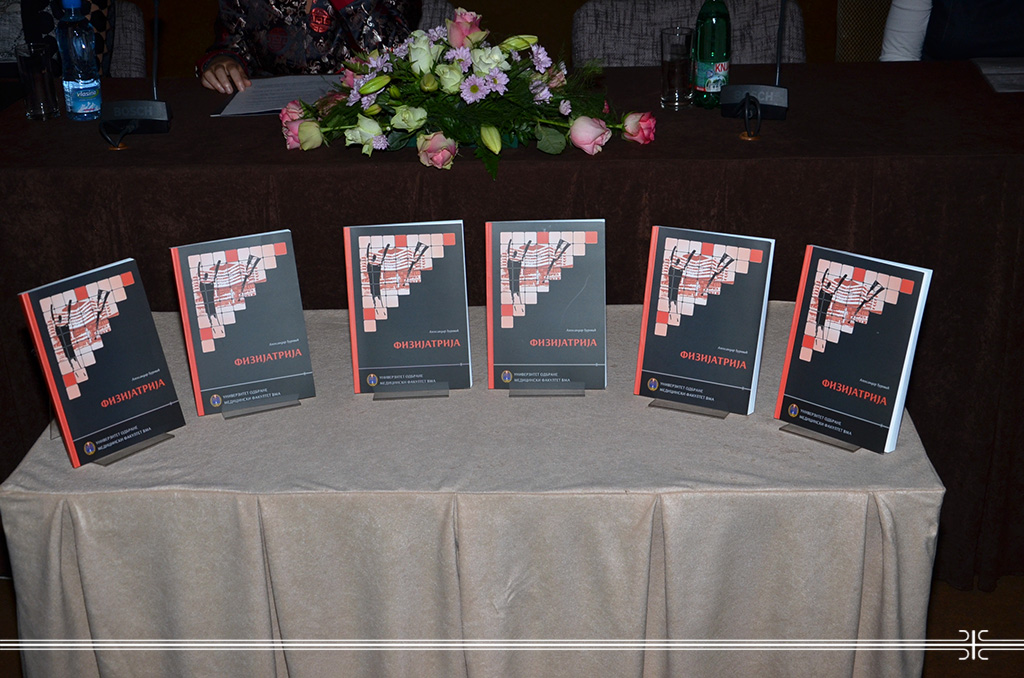 Publication "Physical Medicine" Presented at MMA
18. 11. 2014
Promotion of the book "Physical Medicine" written by the team of physicians from the MMA Clinic for Physical Medicine and Rehabilitation headed by Colonel Prof. Dr. Aleksandar Djurovic, was held at the Military Medical Academy.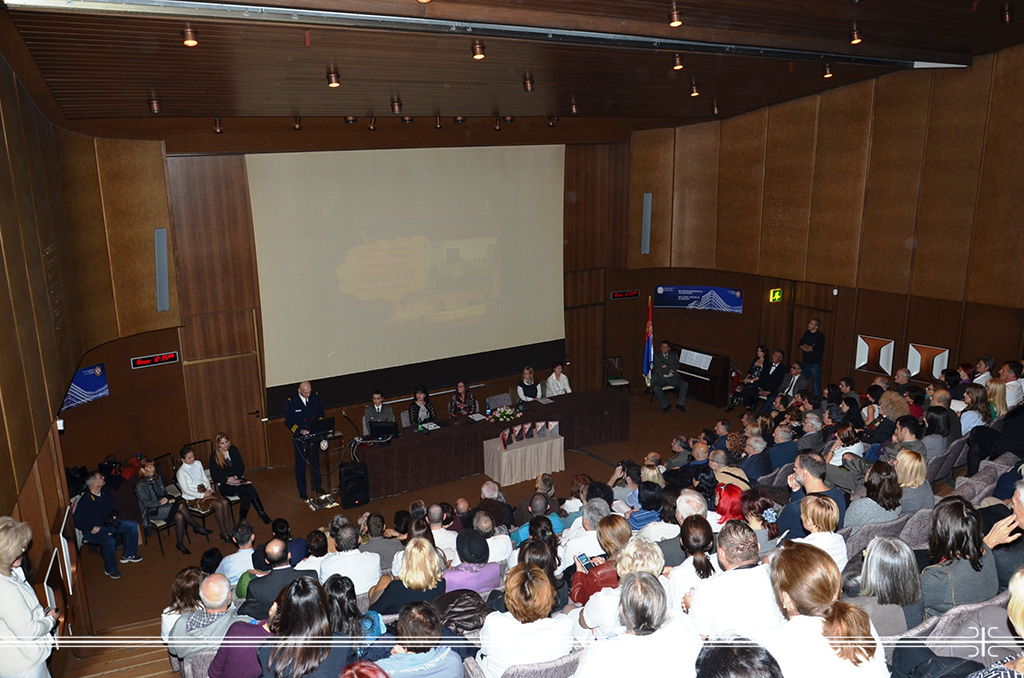 According to book reviewers Prof. Dr. Ivona Stankovic from the Medical School, University of Nis and Prof. Dr. Aleksandra Mikov from the Medical School, University of Novi Sad, it represents complete and multidisciplinary picture of entire profundity and size of the scientific field physical medicine and rehabilitation. Useful modern information in both sections of basic principles and practical techniques in patient treatment enables medical rehabilitation use concerning basic medical protection as one of the preventive measures.
Through three chapters of this manual primary dedicated to MMA Medical Faculty, Belgrade University of Defence cadets and all the other students and specialists of this medical branch, the readers are having the opportunity to see long time experience and knowledge ranged from physical diagnostics to the elements of military physiatry. Along with many illustrated examples from everyday medical practice, there are also some guidelines and help offered in resolving clinical dilemma, while the questions at the end of each chapter are intended for testing acquired knowledge and differential diagnosis.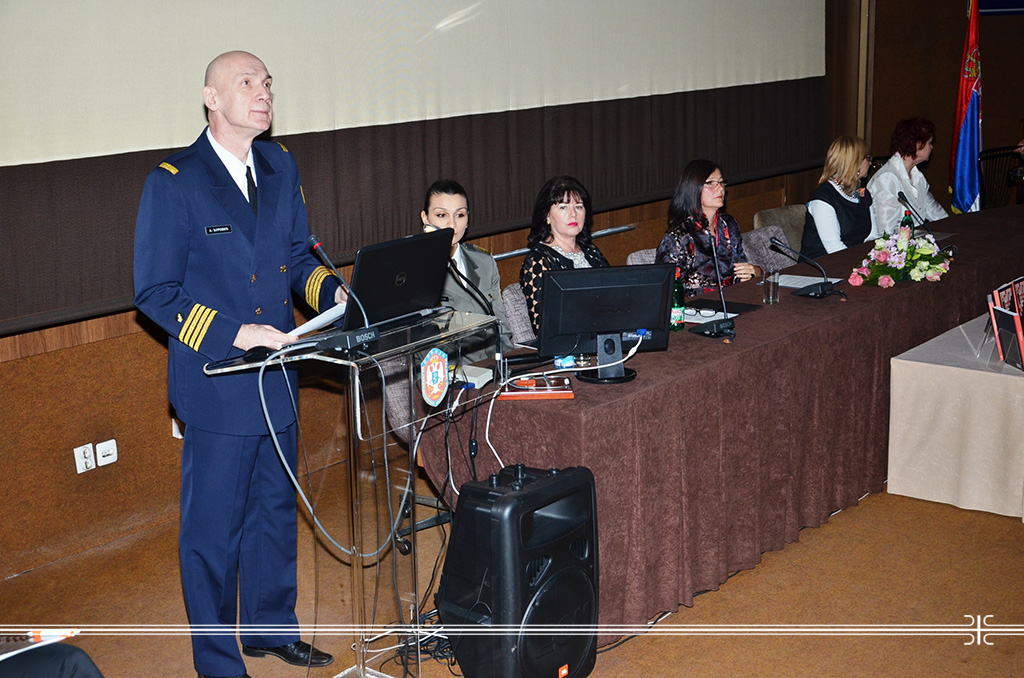 Historical overview of physical medicine and rehabilitation especially significant for younger generations is enriched with the topic- place and role the physiatrists will have in future. Book also describes the latest treatment and rehabilitation methods. In addition to basic professional methods, it outlines the significance of management in physical medicine, place and role of team members in rehabilitation related situation, military physiatry, physical medicine and informatics connection, placement of complementary and alternative treatment methods, and finally, physical medicine as practice and science.
Publishers of named manual are Media Center "Odbrana" and MMA Medical Faculty, Belgrade Defence University.