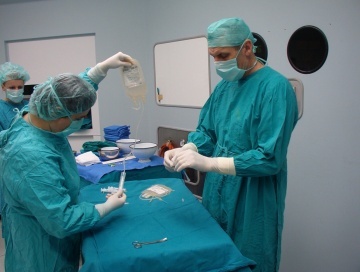 Regenerative medicine in the 21st century
10. 09. 2008
 

 Belgrade, September 10 - Under the auspice of the Academy of Medical Sciences of the Serbian Medical Society,  a scientific event on 'Regenerative Medicine in the 21st Century- capabilities and aspirations' is taking place in Belgrade. Eminent experts from Serbia, Great Britain, France and Slovenia will talk about their experiences gained in therapeutic application of stem cells in the treatment of damaged solid organs. 


Prof. Bela Balint, a head of the Department of chemotherapy and therapeutic apheresis, MMA Institute of Transfusiology , will deliver a lecture on 'Application of stem cells in  regenerative medicine- cell therapy of the heart and liver' supported with experiences in preclinical application of distinct stem cell subpopulations at the Military Medical Academy and their efficacy in clinical application in patients with   liver and myocardium damage.

The Military Medical Academy is one of rare institutions, which was among the first to introduce such therapy in its practice. Our institution has been involved in research activities in the field of stem cells for almost five years.