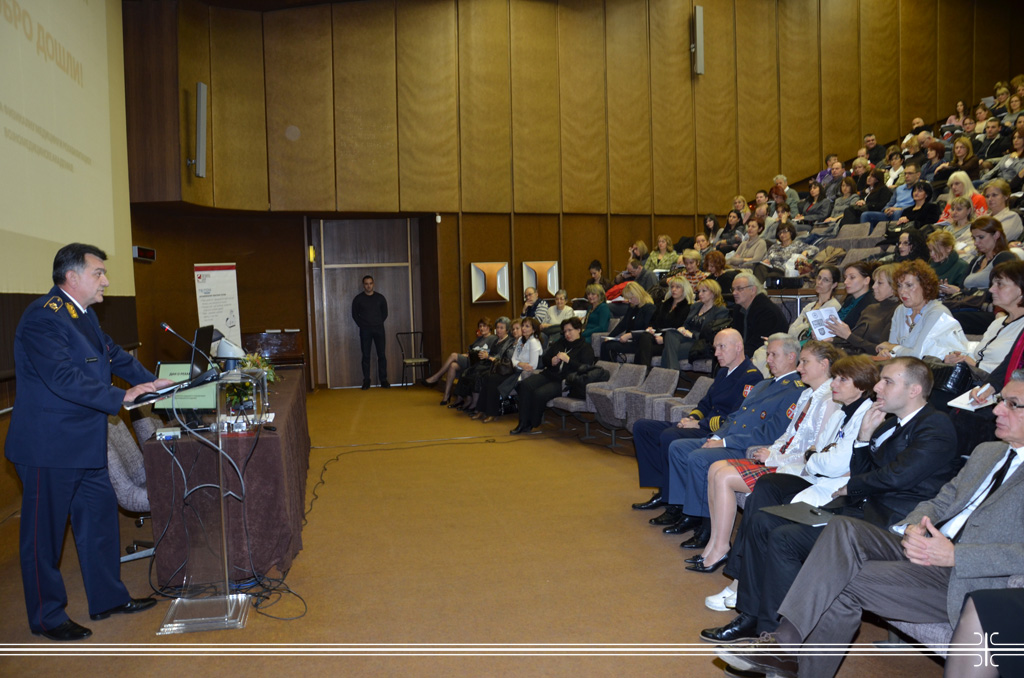 Rehabilitation Day at MMA
10. 12. 2012
Large number of attendees from the country and region attended traditional annually meeting "Rehabilitation Day" organized by the MMA's Clinic for Physical Medicine and Rehabilitation at the Military Medical Academy on December 7-8, 2012. This year event was dedicated to diagnostics and treatment methods of shoulder joint pathological conditions.
The MMA's head Brigadier General Prof. Dr. Marijan Novaković expressed his contentment with traditional status the rehabilitation topic obtained at the Military Medical Academy as well as with its national and regional dimension. Covering the introducing topic of the "General Principles and Functional Anatomy of Shoulder Joint", the head of the MMA's Clinic for Physical Medicine and Rehabilitation Colonel Prof. Dr. Aleksandar Đurović emphasized the importance of accurate diagnosis and team work which represent the basis of good practice in the field of physical medicine.
During the first day of meeting, the lecturers spoke about diagnosis and treatment of shoulder joint structural, muscular and bone and tendon pathology as well as about rehabilitation principles after shoulder joint arthroplasty. The attendees have the opportunity to be introduced with the latest information in this scientific sphere and to share experiences with their colleagues. Among visited lectures were also the presentation of specific techniques, medical infiltrations into the shoulder joint, mobile and traction techniques and the application of Tui Na- Chinese massage with the acupressure elements.
In course of the second day, the attendees followed the first work shop, i.e. practical training devoted to physiotherapists for acquiring particular skills related to the shoulder joint pathology. The Clinic's medical team presented some of the most important cases met in the practical work and application of the specific methods and protocols.