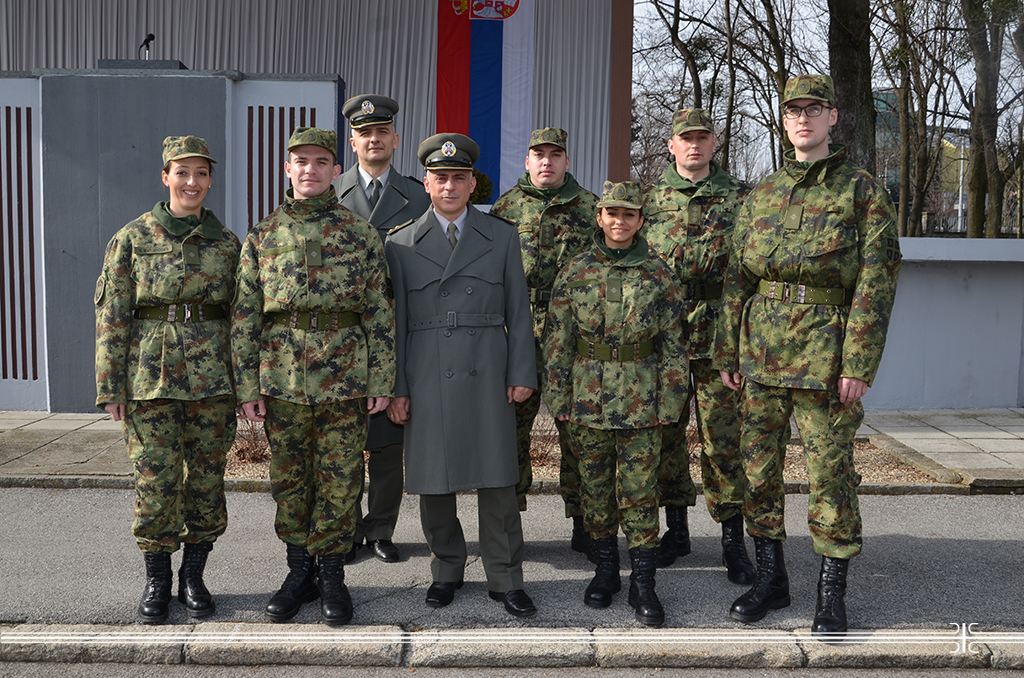 Reserve Medical Officers' Training Completed
24. 02. 2017
Promotion on the occasion of training completion of 10th reserve officers class of the Military Medical Service who were on the voluntary military service, was held on 24 February 2017 at the Military Academy.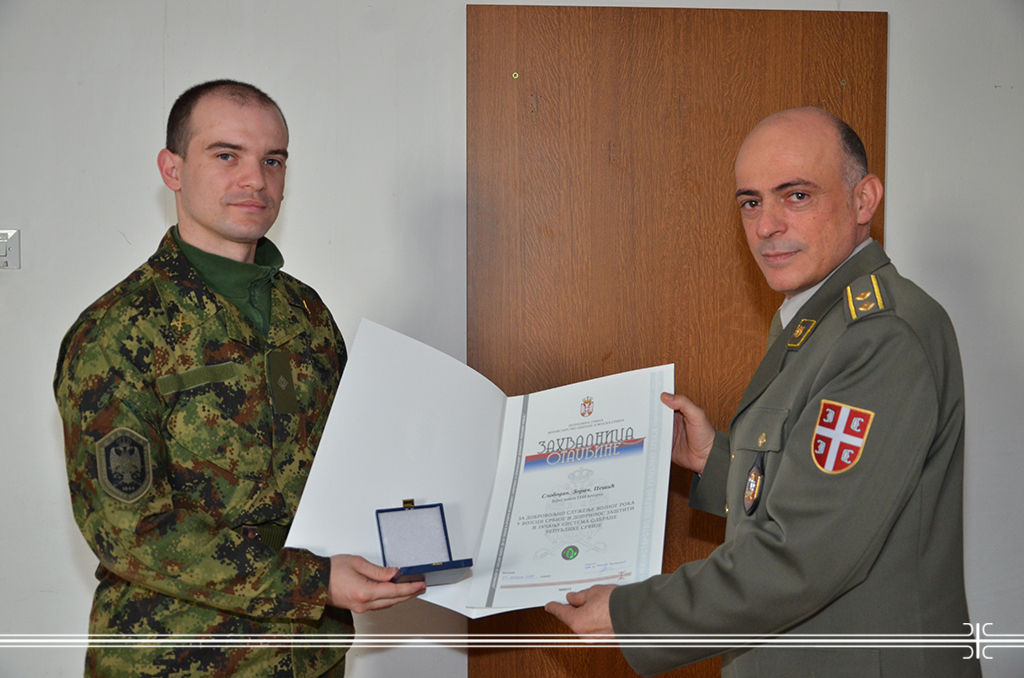 Four attendees, one pharmacist, a medical doctor and two dentists started military and professional specialist training last year in September and achieved an excellent result with an average score of 9.07. The best result in class scored a medical doctor Slobodan Pesic with an average score of 9.21, the second in the class was Nevena Marjanovic a pharmacist, and third place went to a dentist Dusan Lazarevic.
After the training, the reserve medical Second Lt. will be sent for internship at the military medical institutions of the Ministry of Defence and the medical units of the Serbian Armed Forces.