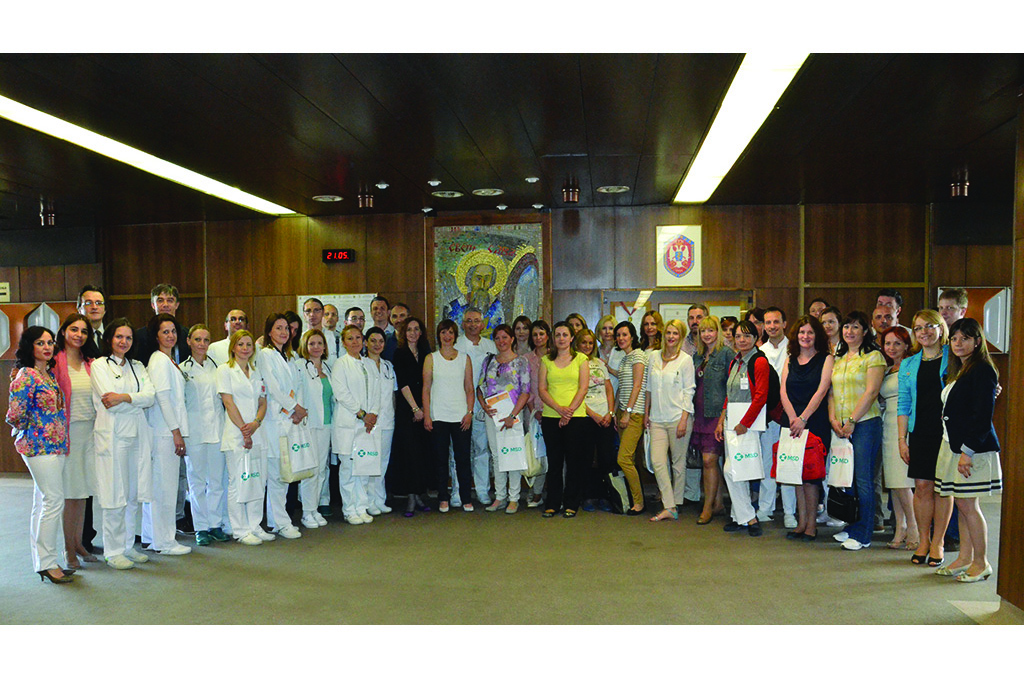 "School of Anesthesia" Seminar Held
25. 05. 2015
The seminar titled "School of anesthesia and intensive therapy" organized by the Clinic for Anesthesiology and Intensive Care, Military Medical Academy, was held from 21 to 22 May 2015 at the MMA.
The introductory lecture was given by the Acting Head of the Clinic for Anesthesiology and Intensive Care Col. Assistant Professor Dr. Milic Veljovic who pointed out that this third in a row "School of anesthesia" had existed since 1946, which was considered as the start of anesthesiology in our region and the continuing education of young anesthesiologists is one of the primary tasks of the Clinic. He also presented the work organization at the Clinic, and part of the lecture was devoted to current techniques in their daily work.
During the first day of theoretical education thirty participants had the opportunity to hear the latest research on the concept of reversion and the importance of profound neuromuscular blockade, hemodynamic monitoring, as well as of the antibiotic therapy and the most common infections in the intensive care units. The second day of training was devoted to practical teaching and case reports in the operating rooms and at the MMA's Department of the intensive care.