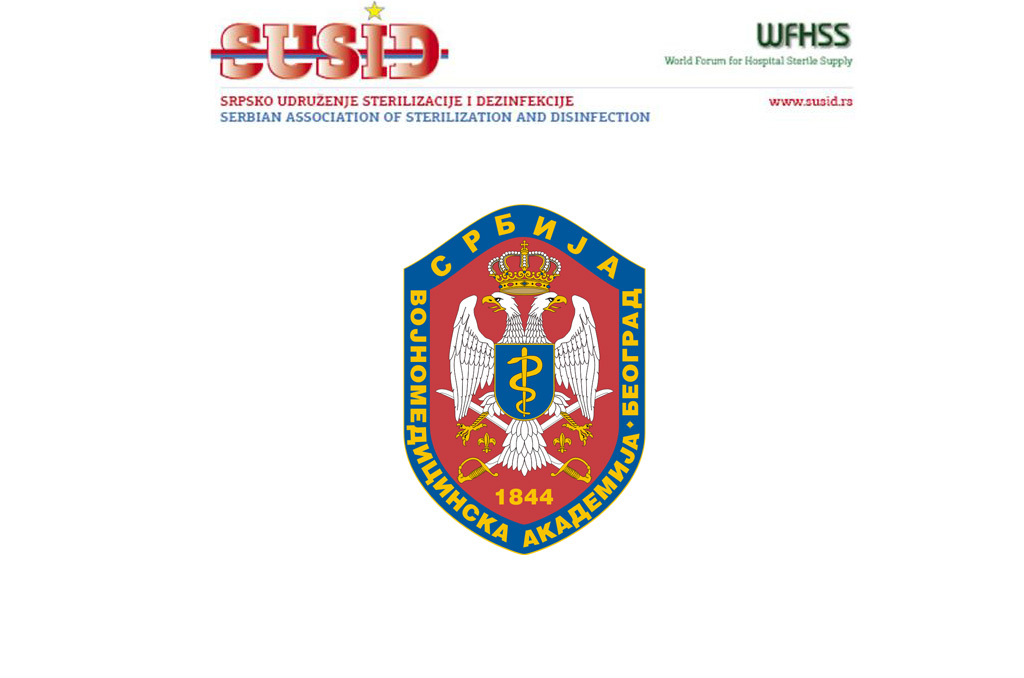 School of Sterilization at MMA
11. 09. 2012
The School of Sterilization organized by the Serbian Association of Sterilization and Disinfection (SUSID) and Military Medical Academy will be hold in the MMA's Central Sterilization in the period September 13-23, 2012.
According to the program of the World Forum for Hospital Sterile Supply, the School offers 40 theoretical and 40 practical hours of training. Upon its completion the attendees acquire the international certificate for sterilization and disinfection tasks in medical facilities. The school participants will be equipped with particular manual, exercise materiel as well as with the work-protection uniform.
The International SUSID Seminar "New Trends in Sterilization and Disinfection" is also defined by the study program and scheduled to take place at the Hotel M Conference room, Belgrade on September 22, 2012.
The lectures are accredited by the decision of the Serbian Healthcare Council:
-disinfection (D-1-1769/12) offering 6 credits
-sterilization (D-1-1770/12) offering 6 credits
-International Seminar under the number D-1-1768/12 with also 6 credits.