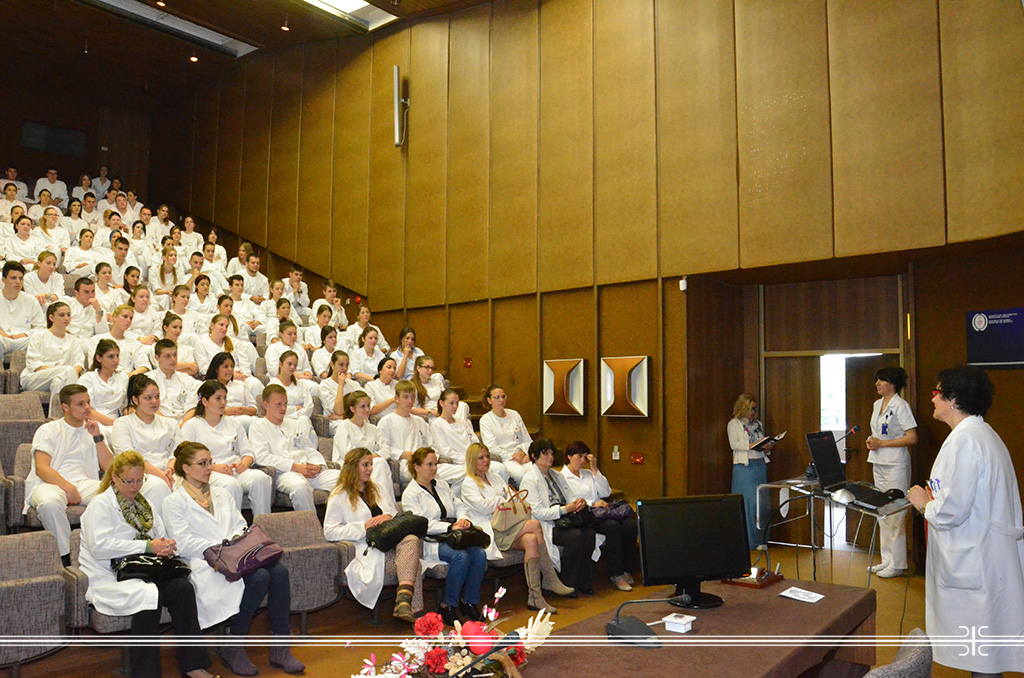 Secondary Medical School from Zrenjanin visited MMA
29. 05. 2015
Students of the final year of the secondary medical school from Zrenjanin visited the Military Medical Academy.
The guests were greeted by the head nurse of the MMA Verica Milovanovic and she informed them about the structure and organization of the Military Medical Academy. She noted that the profession of a nurse is very important in the health care system, and that the continuing education of medical personnel and their familiarization with practical work and responsibilities are of great importance from the very beginning of education. She also pointed out that owing to the advancement of education the future generations will have the opportunity for further training and that following the trends in the areas of interest is the basis of good clinical practice.
After the meeting, the tour of organizational units was organized, and about a hundred students were acquainted with the work of the Clinic for General Surgery, Clinic for Nephrology, the National Poison Control Center, Specialist Outpatient Clinic, Central Sterilization and the ER Center of the MMA.