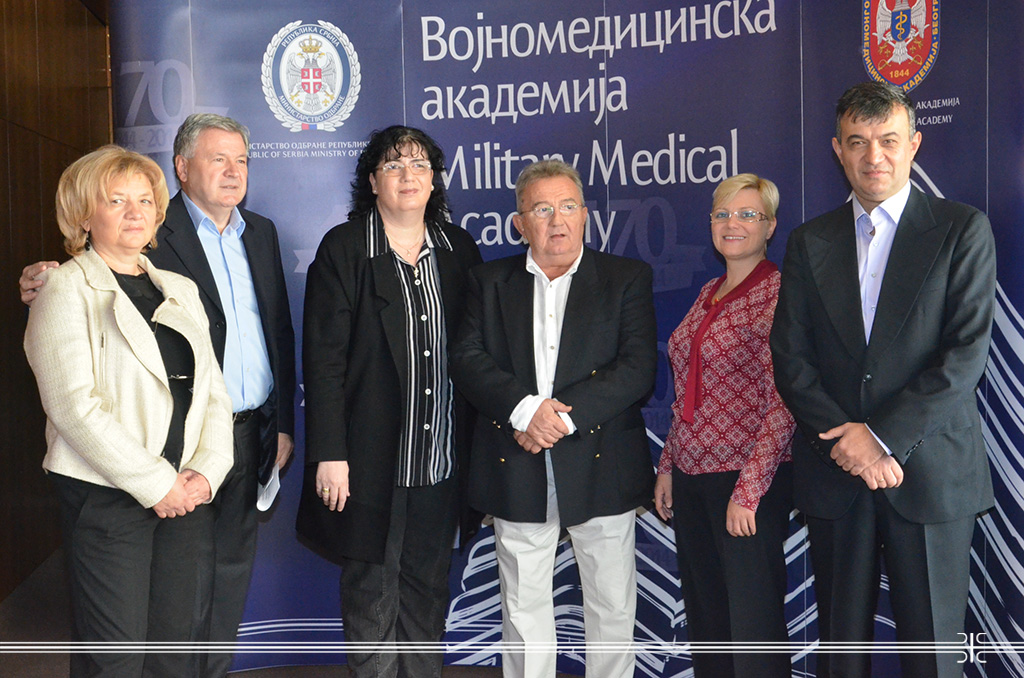 Sepsis Treatment at MMA
17. 11. 2014
Continuous medical education course covering the topic of sepsis, i.e. its clinical, laboratory and therapy aspects organized by the MMA Institute of Medical Biochemistry was held at the Military Medical Academy.
In course of seven lectures and two workshops, the participants were introduced with pathophysiology, sepsis diagnostics and therapy-systemic body response to invasive infection, as the most common cause of morbidity and mortality in intensive care units whose incidence increases according to the latest research results.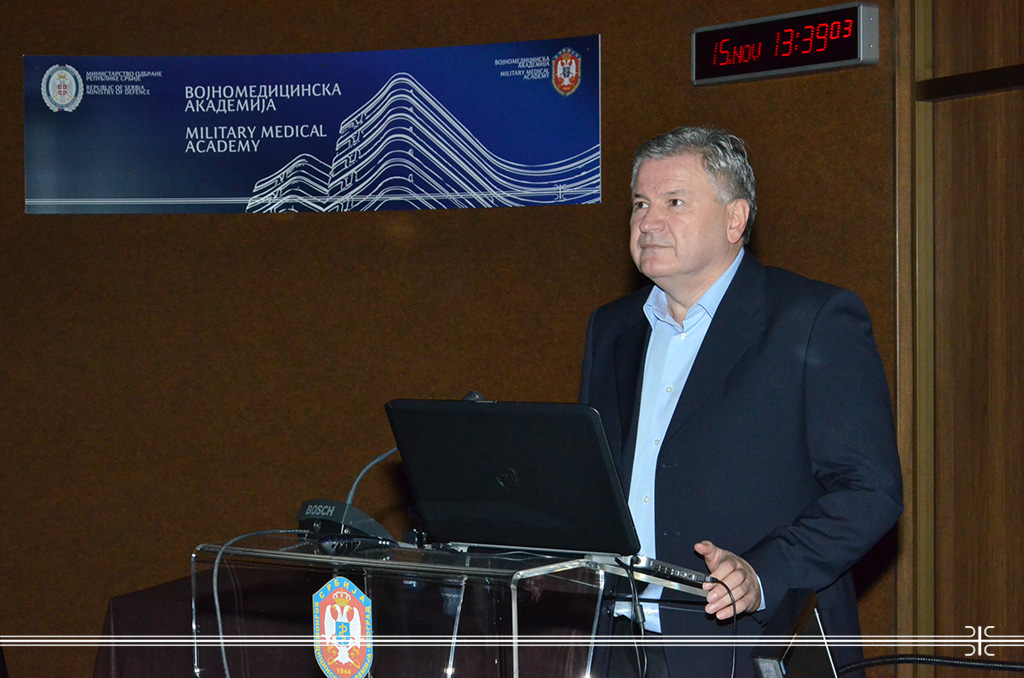 Lecturers also spoke about the mechanisms of its origins, proportion between gene and sepsis in case of critically ill, directions for early identification and rational antibiotic therapy, as well as about modern classification, so called PIRO model which classifies diseased based on predisposition, nature and severity of infection, body reaction to infection and dysfunction level of other organs. Following this classification we can make difference between morbidity caused by infection and morbidity as the body answer to infection, very significant for further therapy.
The attendees had the opportunity to acquire wider knowledge about this complex disease and subject to many researches by using multidisciplinary approach, with the final aim to minimize the adverse effects. Active participants who contributed that goal were employees from the Institute of Medical Biochemistry, Clinic for Anesthesiology and Intensive Care, Institute of Medical Research and Sector for Pharmacy.