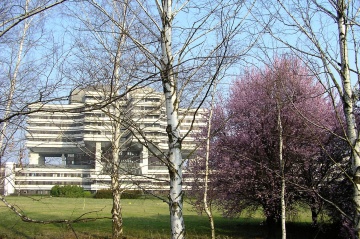 Seventh Interventional Cardiologist Congress
12. 04. 2011
Belgrade, 12 April 2011 – The seventh traditional international congress of interventional cardiologists named BASICS was held in Belgrade from 8 to 12 April, in the organisation of the Serbian fund "For Your Heart". This year's congress gathered over 400 cardiologists, radiologists and cardiovascular surgeons, including around 40 top experts from across the world. By the number of participants and published papers, this conference beats all the meetings held so far.
Over the past four days, more than 40 complex heart interventions have been performed, and participants of this congress could watch them from the Belgrade-based Hotel M, through a video link to operating rooms, and they could also interactively take part in discussions.
The interventions were performed at the Clinical Centre of Serbia, Dedinje Institute, Clinical Hospital Centre Bežanijska kosa, Clinical Hospital Centre Zvezdara, Valjevo Health Centre and the Military Medical Academy, where there was an endovascular abdominal aortic aneurysm repair on the last day of the conference, 12 April. This surgical procedure, broadcast live from the angio room of the Institute of Radiology of MMA, was performed by a team of radiologists, vascular surgeons and cardiologists. It lasted for 60 minutes only and there were no complications at all.
Doctors of the Military Medical Academy made a contribution to this conference also through active participation in two sessions, in the role of chairmen and commentators of live broadcasts.