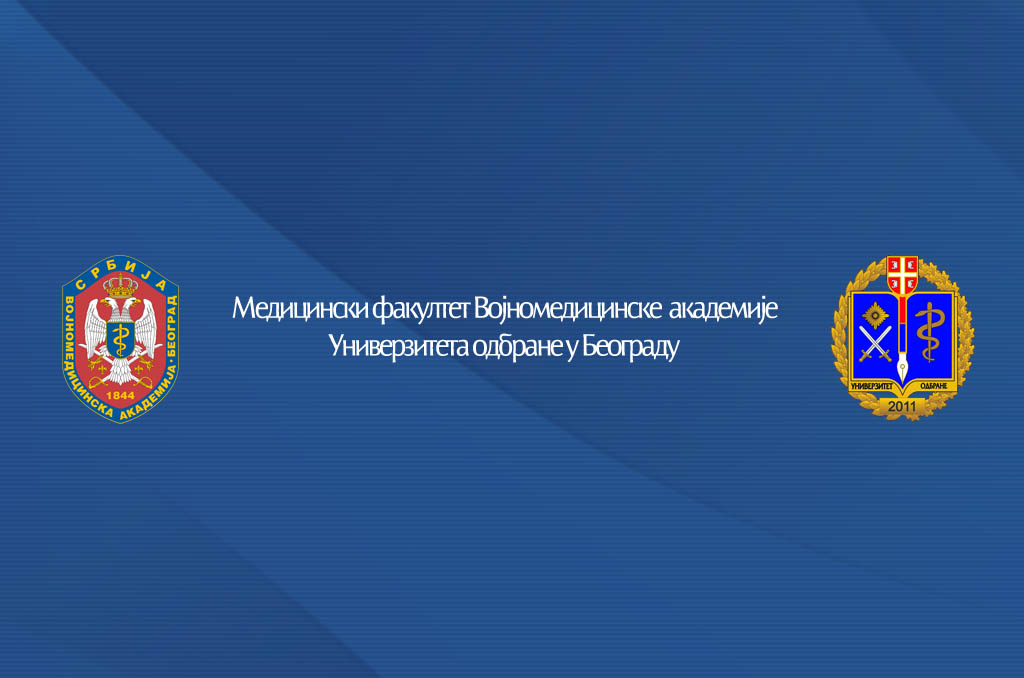 Sixth Class of Cadets Enrolled at the MMA Medical Faculty
23. 07. 2014
The MMA Medical Faculty, Belgrade Defence University enrolled on July 21st and 22nd 2014 the sixth class of cadets, namely 26 candidates from the final ranking list. They were addressed by the Faculty Dean Brigadier General Academician Prof. Dr. Miodrag Colic who wished them plenty of success and introduced with the forthcoming activities related to the military training, scheduled to be organized in September, before the beginning of academic year.
The sixth class of cadets fulfilled all general and specific criteria required for studies at the MMA Medical Faculty, including also obligatory psychological, medical and physical check-out. From the total number of 211 candidates, 109 of them successfully fulfilled the conditions for qualification exam from the subjects biology and chemistry, but only 95 of them took the examination.
Qualification exam, organized by the Serbian Community of Medical Schools, was the same for all medical faculties in the country and published the same day and at the same time.