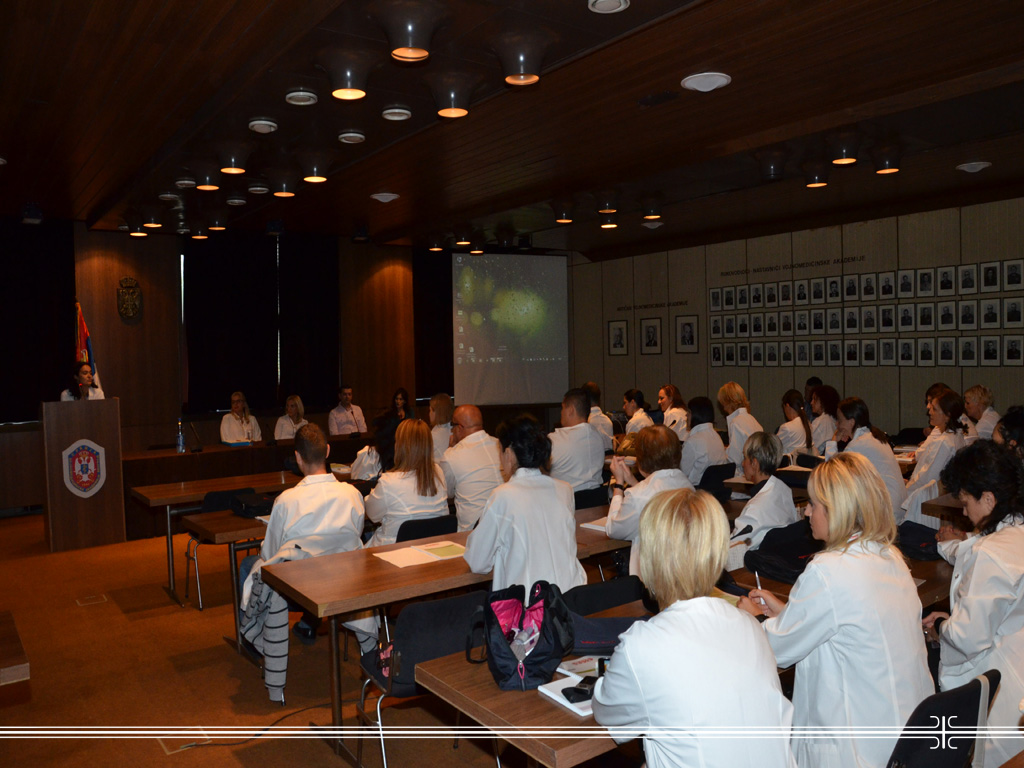 Start of the School of Sterilization
14. 09. 2012
The Serbian Association of Sterilization and Disinfection (SUSID) and Military Medical Academy hosted the School of Sterilization in the MMA's Teaching-Scientific Council's room on September 14, 2012.
More than 30 participants from the country and the world were gathered during the event and welcome speech delivered by the head of the MMA's Section for Prevention and Control of Nosocomial Infections Prof. Dr. Vesna Suljagic who presented the school program, as well. Prior to the practical approach of nosocomial infections, the attendees will meet the theoretical requests and factors of infection risks and consequences in especially determined operative unit.
After the completed training scheduled until September 23, 2012, the attendees will receive the international certificate for the sterilization and disinfection tasks in the medical facilities.