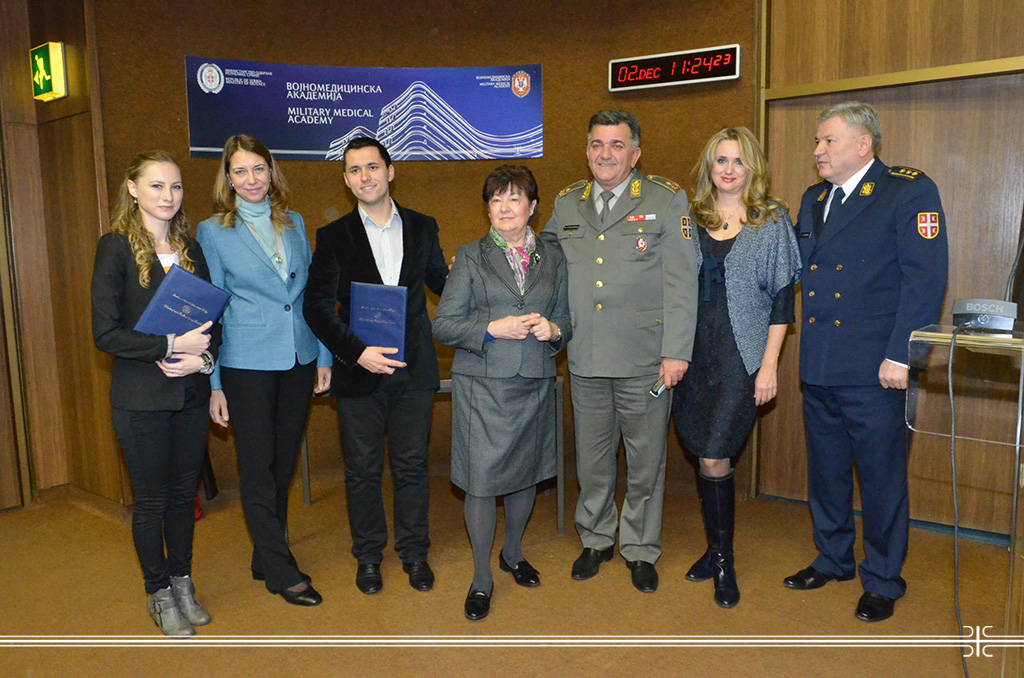 Students Pharmacists Awarded at MMA
02. 12. 2014
Military Medical Academy hosted today a scientific conference dedicated to life and work of Professor Ivan Berkes, under the organization of Serbian Society of Medical Biochemists and co-organization of the Scientific Fund "Professor Ivan Berkes" and MMA Institute of Medical Biochemistry.
Seventeenth traditional conference was opened by the executive director of Serbian Society of Medical Biochemists Prof. Dr. Nada Majkic Singh. She benefited from this occasion to remind all the present on medical biochemistry development origins in our country and several-year long fruitful career of Professor Berkes which is largely linked to military doctors working in former Yugoslavia.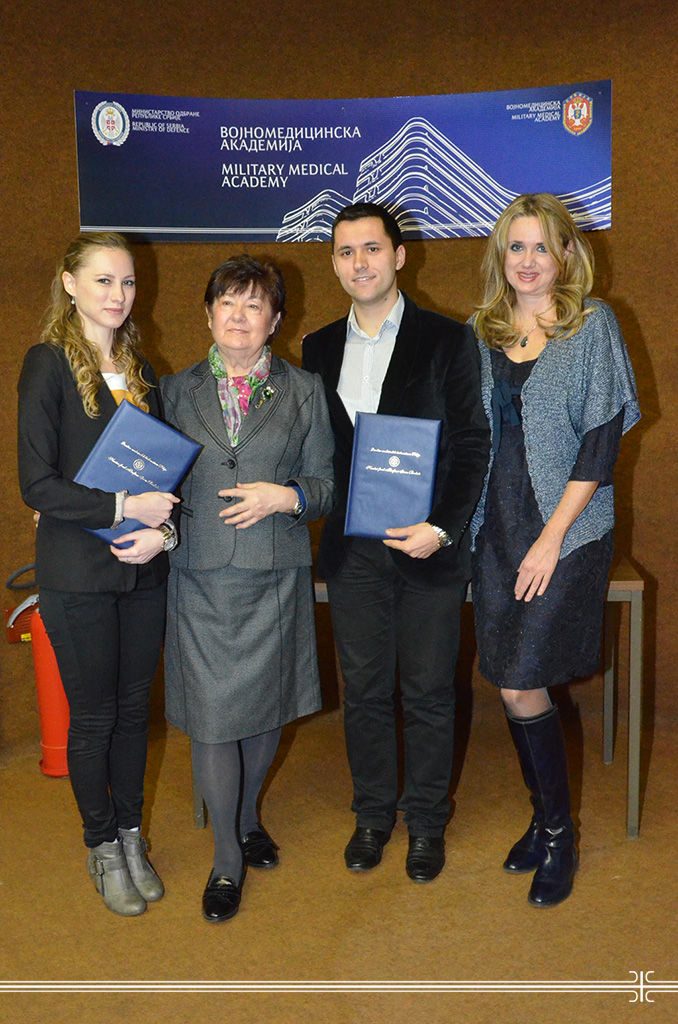 Welcoming the attendees, MMA Head Brigadier General Prof. Dr. Marijan Novakovic pointed out the importance of tradition and past cultivating in each profession thus contributing to future generations. He congratulated the best students of the Faculty of Pharmacy, University of Belgrade, Sanja Kandic and Dusan Ruzic who are this year award-winners of the Fund "Professor Ivan Berkes" on this important professional recognition they have received at the very beginning of their life vocation.
Dean of the Faculty of Pharmacy, University of Belgrade Prof. Dr. Zorica Vujic introduced the attendees with the significant role of Professor Berkes in the work of Faculty of Pharmacy in Belgrade and medical biochemistry foundation in our region, as well as with the professional training of future generations.
Professional part of the conference offered short review of six doctoral and master thesis defended during the last year. This was an opportunity to meet the guests with the latest results achieved by young scientists, associates and researchers.