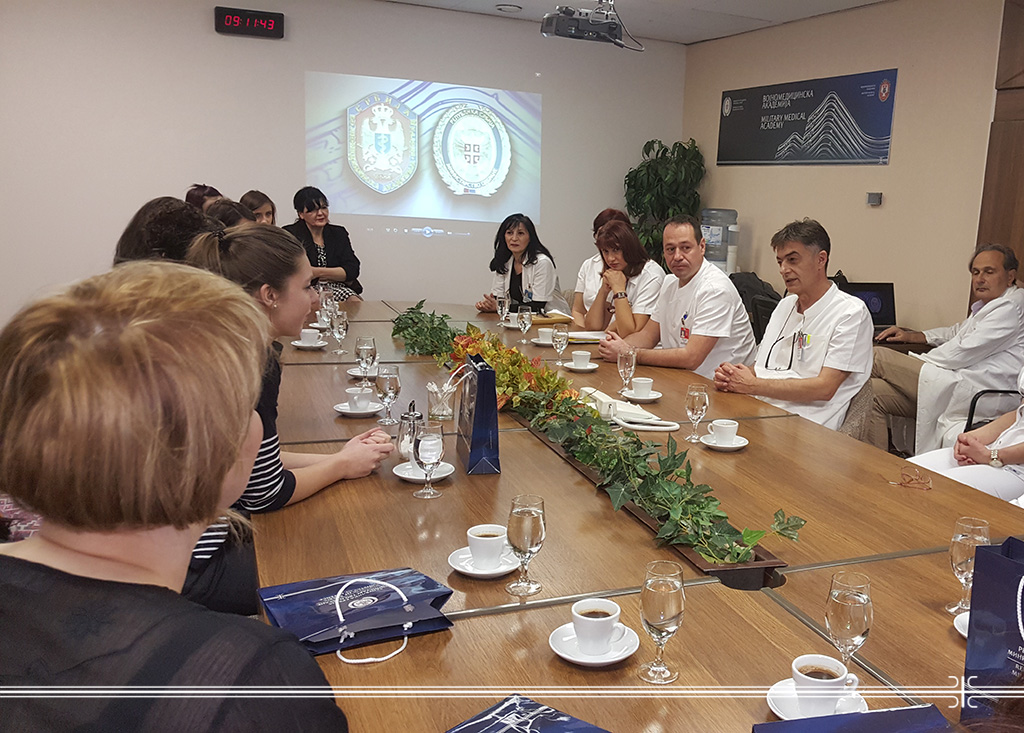 Students from Europe at MMA
08. 03. 2017
Nine students of high vocational medical schools have begun a professional visit to the Military Medical Academy in the framework of students' international exchange.
Guests from Spain, Norway and the Netherlands were welcomed by the Head of the Sector for Education and Scientific Research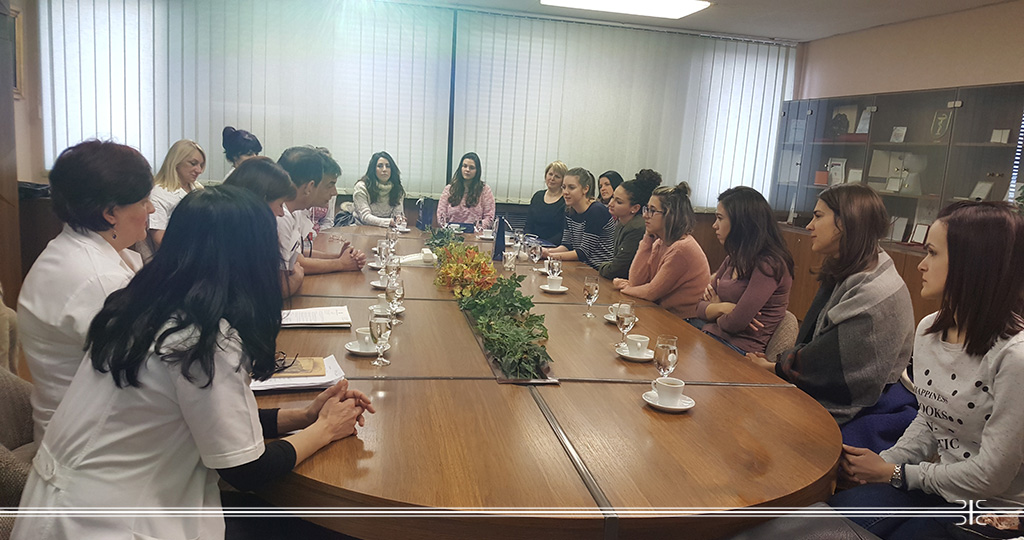 Col. Dr. Miroslav Brocic with his associates and briefly presented the main characteristics of the institution they would have the opportunity to see during the seven-day tour.
This traditional study visit is organized at the level of the European Nursing Module Network - ENM within which the Military Medical Academy has actively participated. Students will, through everyday activities have the opportunity to get to know each MMA organizational unit, but also to have a closer insight into the scope of nurses' responsibilities and technicians in clinical practice.