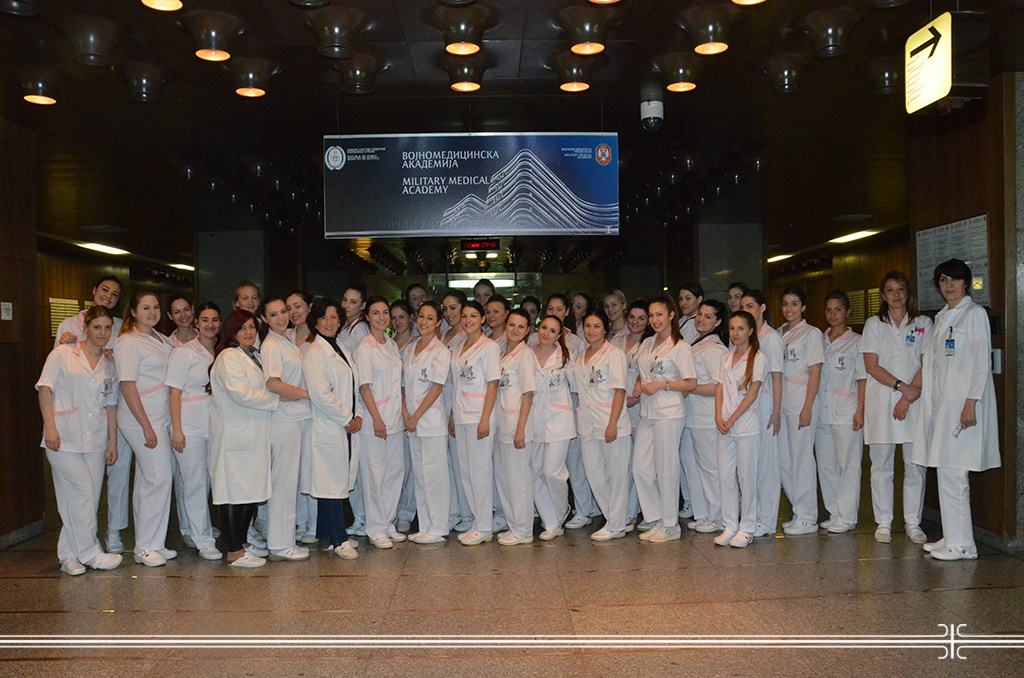 Students of secondary medical school from Novi Sad visited MMA
21. 04. 2017
Fourth-grade students of the Medical secondary school "7 April "in Novi Sad visited the Military Medical Academy. The head nurse of the Clinic for Emergency and Clinical Toxicology MMA Snezana Stupar Petko with associates welcomed them and briefly presented the organization of the institution.
In the context of their subject Healthcare, 34 students of gynecology and obstetrics course had the opportunity to visit the organizational units of importance for their future profession - Clinic for Plastic Surgery and Burns, Center of Gynecology and Human Reproduction, Emergency Center, Central Sterilization and the Clinic for Dermatology and Venereal Diseases.
Visits of the secondary schools' students are organized in the framework of regular nursing activities, and in order to present and to get familiar with the daily clinical work and many responsibilities of medical personnel.