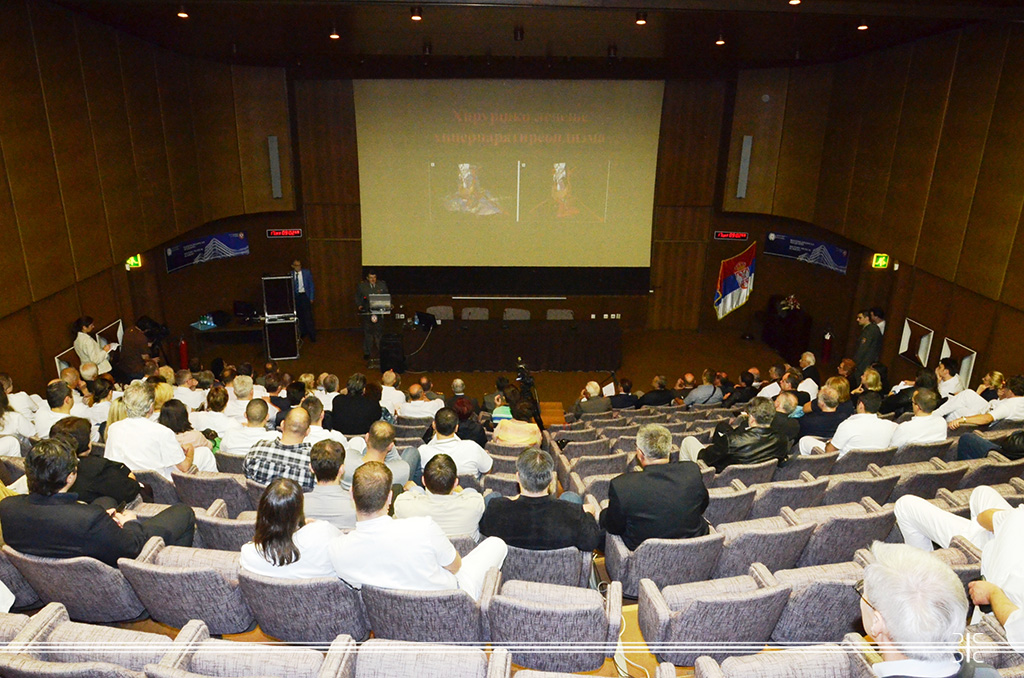 Surgical Treatment of HPT
20. 10. 2014
Scientific symposium dedicated to the surgical treatment of hyperparathyroidism (HPT) and organized by the MMA Clinic for General Surgery and Academy of Medical Sciences, Serbian Medical Society (SMS) was held at the Military Medical Academy.
The MMA Head Brigadier General Prof. Dr. Marijan Novakovic opened the meeting and emphasized the fact that this year Symposium topic has a valuable importance for the entire medicine and development of medical opinion. Multidisciplinary approach to hyperthyroidism, from diagnostic procedures up to all therapeutic methods contemporary treating this common disease with severe consequences are all factors of timely diagnostics, having in this case also enormous influence.
President of SMS Academy of Medical Sciences Prof. Dr. Pavle Milenkovic pointed out that this event is very specific cause gathering a large number of lecturers from different institutions but who are regularly involved in this problem. Therefore, experience sharing has general importance for all attendees and based on the number of diseased the topic is absolutely significant.
The Head of the MMA Clinic for General Surgery Colonel Prim. Dr. Mile Ignjatovic presented the introductory lecture covering the topic of surgical treatment of hyperparathyroidism- the only efficient way of treating this disease, mainly occurring among female population older then 50, and very often without any symptoms.
Physicians from the Clinical Center of Serbia, Clinical Hospital Center Zvezdara and Military Medical Academy demonstrated their lectures in further course of the program, describing modern approaches of the treatment of parathyroid gland pathological condition. Beside the primary HPT surgery, the attendees had the opportunity to hear about secondary hyperparathyroidism, as very frequent in patients suffering from kidney diseases while important part of the lectures was dedicated to diagnostic methods.