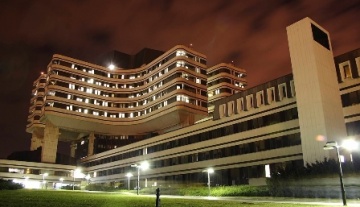 The 7th Liver Transplantation Performed at the MMA
22. 12. 2009
Belgrade, December 22, 2009. – Last night, the MMA's transplantation team in close coordination with the colleagues from the Niš Clinical Center performed three cadaveric organ transplantations. By joint efforts of those two teams, two kidneys were successfully transplanted to the patients in the Niš Clinical Center and the liver to a patient at the Military Medical Academy. This is the 7th liver transplant surgery performed so far at the Academy, which confirmed that our transplantation team is fully capable of performing the most complex transplant surgeries routinely.

The MMA's Management Team felt the need to thank the family of the brain dead patient for donating patient's organs for transplantation, demonstrating through their noble and humane act, the support to the National Transplant Program.

The MMA's Management Team wants as well to inform our public about good cooperation established within the framework of Belgrade Transplant Program with their colleagues form the Serbian Clinical Center and Niš Clinical Center. Over the recent months, that cooperation is constantly being improved, the positive results of which are reflected in great successes achieved in the domain of transplantation surgery.
 
The patient L.K. (43) who received a liver transplant is currently in the MMA's Intensive Care Unit. He is conscious, stable and under constant monitoring by the MMA's surgical team.