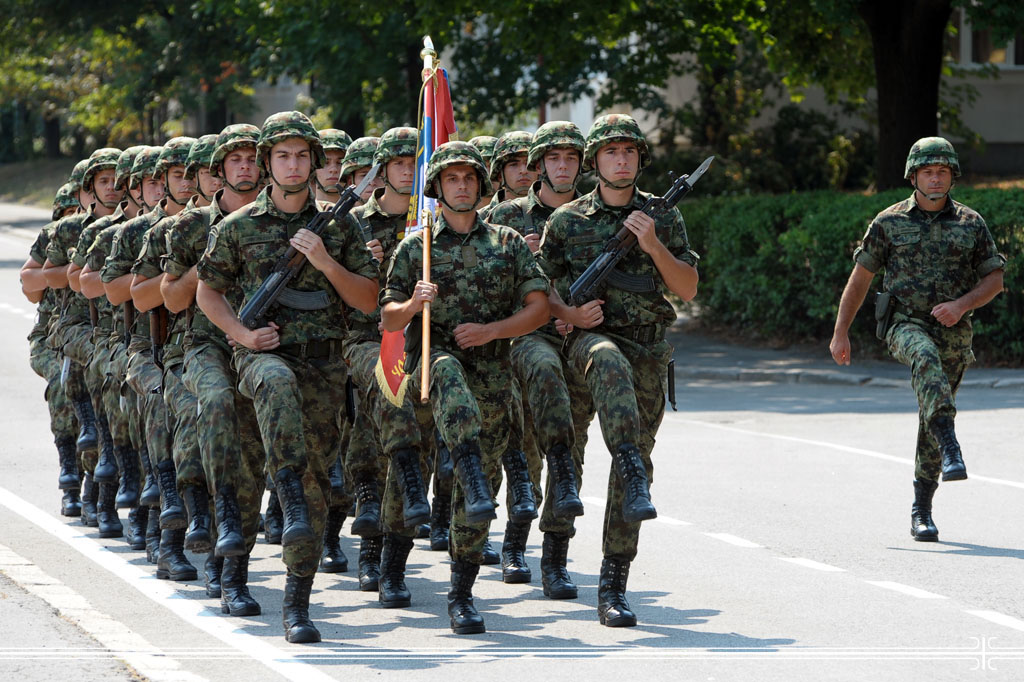 The Training Completion for the MA's and the MMA's Reserve Officers
24. 08. 2012
The official ceremony for the Reserve Officers generation "March 2012" who completed their schooling in both Military Academy and Military Medical Academy was held in the barrack "General Jovan Miskovic" in Belgrade on August 24, 2012.
By the act of the president Tomislav Nikolic, the group of 49 candidates, attending the six-month training at the Military Academy and Military Medical Academy has been promoted into the infantry lieutenant colonel or lieutenant colonel of reserve armored fighting units (Military Academy). Among nine attendees from the MMA who, from that day have the rank of lieutenant colonels, eight are accomplished in medical branch and one in the veterinary.
The head of the Military Academy General Major Mladen Vuruna awarded the best officers. The first ranking is Lieutenant Colonel in Reserve Miroslav Milinkov, 130. Foot Class (with the grade point average (GPA) of 9,33), the second is Milan Smiljanic (GPA of 9,22) and the third Djordje Krstic from the 91. Class of Armored Units (OMJ) with the achieved grade point average of 9,00.
The Reserve Lieutenant Colonel Marina Cubic has been rewarded the best in the Military Medical Academy Class, while the second was Jelena Milenkovic and the third Mirjana Stamenic.
Congratulating the awarded officers, Colonel Mile Jelic stressed out the fact that numerous invitees on this solemn occasion represent the recognition for the hard work and its results.
Speaking on behalf of the promoted officers Miroslav Milinkov, the first ranked, expressed his gratitude to the support given by commandants, parents and friends and affirmed that all attendees, since the oath taking ceremony until today, confronted numerous challenges and assignments which did not perturb them, thanks to their awareness to endure on that life path, provided with new experiences and knowledge.