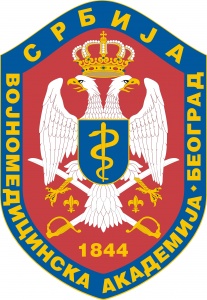 The importance of determining new biomarkers
14. 12. 2011
A lecture on ''Clinical importance of the determination of new biomarkers – procalcitonins, copeptins and proadrenomedulins in the blood'' was delivered by Prof. dr. Dragan Mikić from the MMA's Clinic for Infectious and Tropic Diseases at the Military Medical Academy, on December 14, 2011.
Prof. Dr. Mikić stressed that, due to great advances of medical science over the last years, it is now possible to diagnose diseases faster and more accurately, and make good prognosis in everyday clinical practice.
Due to often fatal outcomes as well, it is important particularly in the cases such as sepsis and septic shock, acute myocardial infarction, acute cerebrovascular insult and politrauma.
Introduction of particular biomarkers such as procalcitonin, copeptin and proadrenomedulin into the diagnostic practice may be of considerable help in establishing a faster and more accurate diagnosis. Those biomarkers, copeptin in particular, may be present in the blood stream in critically ill patiens. In sepsis and septic shock cases, high concentrations of procalcitonin clearly indicates the infection and correlate with the disease severity. Serum concentrations of copeptin and proadrenomedulin correlate with the disease severity as well, whilst copeptin is of particular interest in diagnosing acute myocardial infarction in its early phase. The mentioned biomarkers are very good prognostic parameters for predicting the outcome of the disease.
For all those reasons mentioned above, raising awareness of how significant is to determine a concentration of the said biomarkers in the blood of the most critically ill patients for the early institution of an adequate therapy.