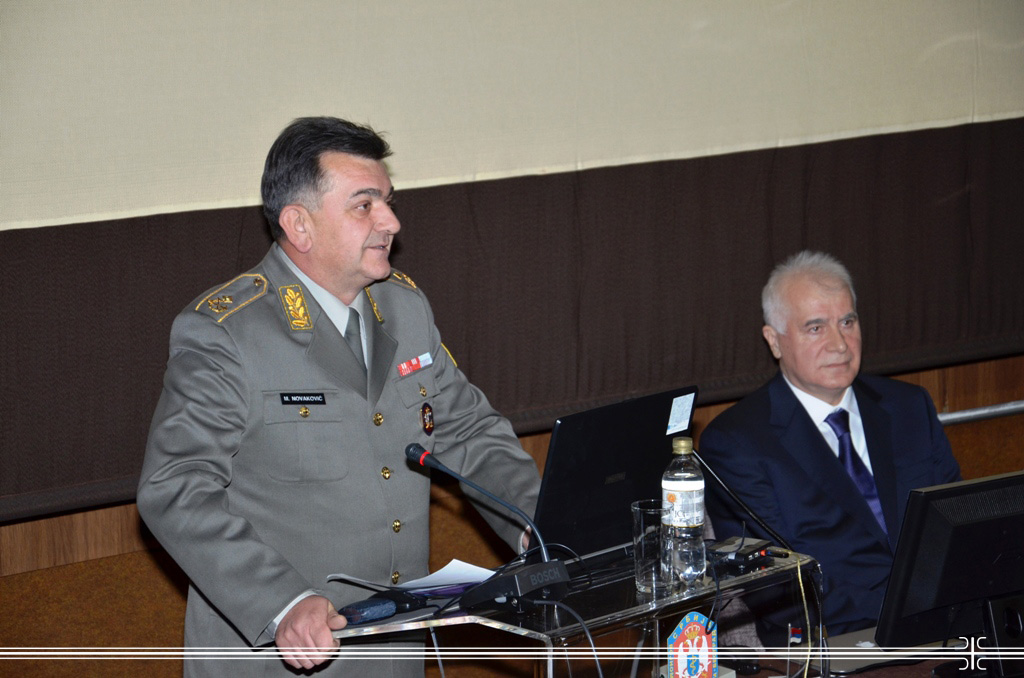 Traditional Annual Anesthesiology Meeting at MMA
17. 12. 2012
Military Medical Academy was the venue of the Meeting of the Serbian Medical Society's Section for Anesthesiology, Intensive Care and Pain Therapy organized by the MMA's Clinic for Anesthesiology and Critical Care, held on December 15, 2012.
Opening the event, the MMA's head Brigadier General Prof. Dr. Marijan Novakovic expressed his contentment with the fact that the best Serbian Anesthesiologists gather for more than 30 years to spoke about modern topics in this field, share the impressions of the current year and plan future achievements. He approved the work of the Clinic for Anesthesiology and Critical Care in 2012 which was demonstrated, beside the extending surgical intensive care capacities with 8 new beds for cardiology patients and patients who are attending transplantation program, also with new advanced systems of constant hemodynamic monitoring of the most severe patients.
Each year, the fund "Prim. Dr. Jovan Bogunović", named by the eminent anesthesiologist from the Military Medical Academy, delivers the Charter for the best paper in the field of anesthesiology and rheumatology specialist studies in Serbia. This time, it was awarded to Dragana Unić-Stojanović, MD from the Institute of Cardiovascular Diseases "Dedinje".