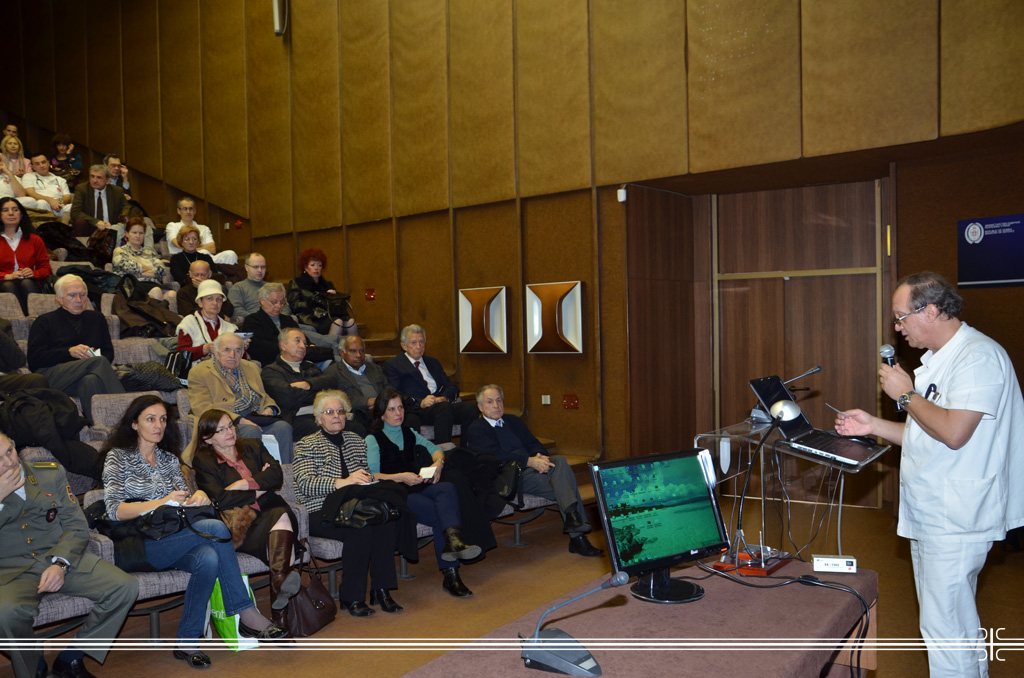 Traditional Cardiology Meeting
28. 12. 2012
Meeting of the Serbian Medical Society's Cardiology Section was delivered on December 27, 2012 at the Military Medical Academy. Its organizer was the MMA's Clinic for Cardiology.
The attendees had the possibility to hear all topics presented during the Section chairmanship meeting, organized just before the professional part and to share the impressions of the Section's annual work. The head of the Clinic Prof. Dr. Dragan Tavčioski announced two lectures to be delivered by the MMA's doctors in course of the meeting.
A lecture covering the topic of individualized antithrombotic therapy was presented by Major Dr. Zoran Jović from the MMA's Clinic for Cardiology, whilst Lt. Col. Dr. Zoran Trifunović, doctor from the MMA's Clinic for Cardiosurgery, met the guests with the procedure of intramyocardial autologous monoclonal bone marrow cell implantation. Very visited lectures and qualitative discussion developed thereafter affirmed a great popularity for these modern topics.