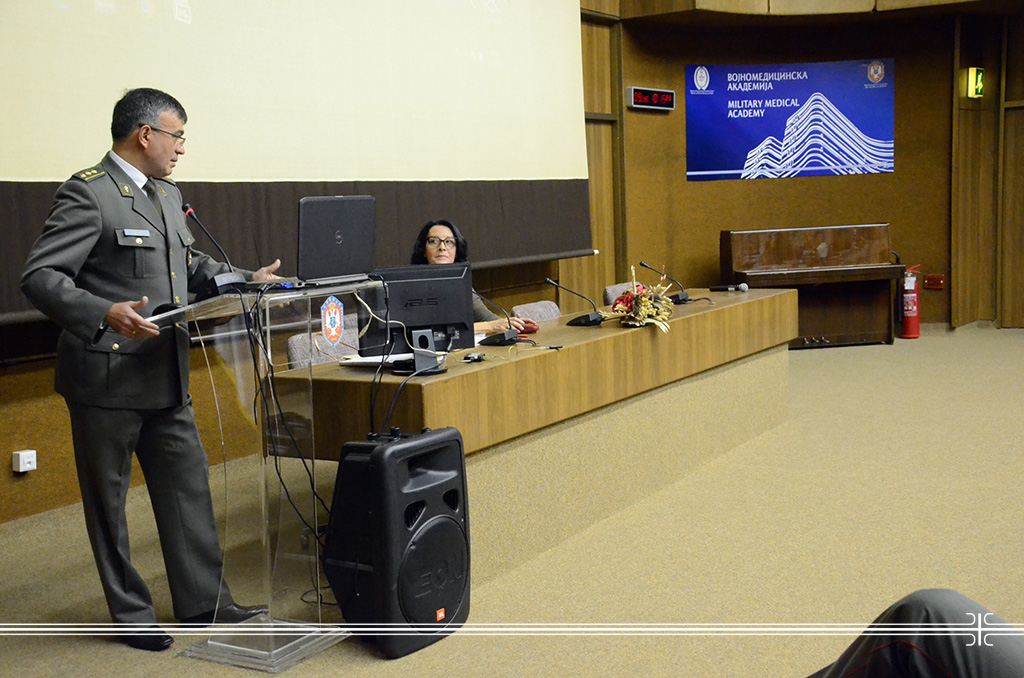 Traditional meeting of anesthesiologists
11. 12. 2017
The anesthesiology meeting organized by the Clinic for Anesthesiology and Intensive Care of the Military Medical Academy and the Section for Anesthesiology, Intensive Treatment and Pain Therapy of the Serbian Medical Society (SMS) was held at the Military Medical Academy.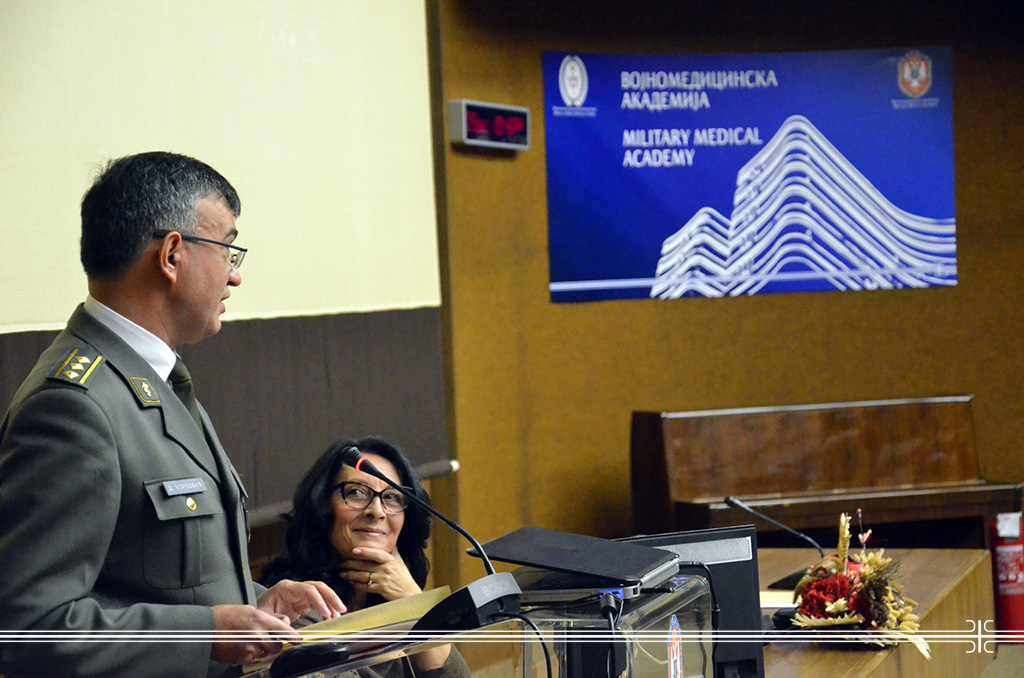 The Head of the Clinic for Anesthesiology and Intensive Therapy of the MMA Colonel Assist. Prof. Dr. Dragan Djordjevic emphasized that regular professional meetings foster the tradition of closeness in the work community, which is especially important considering the small number of anesthesiologists in our country. As he stated, the continuous cooperation with other health centers is significant being an opportunity to compare the experiences from clinical practice and exchange theoretical and practical knowledge with colleagues.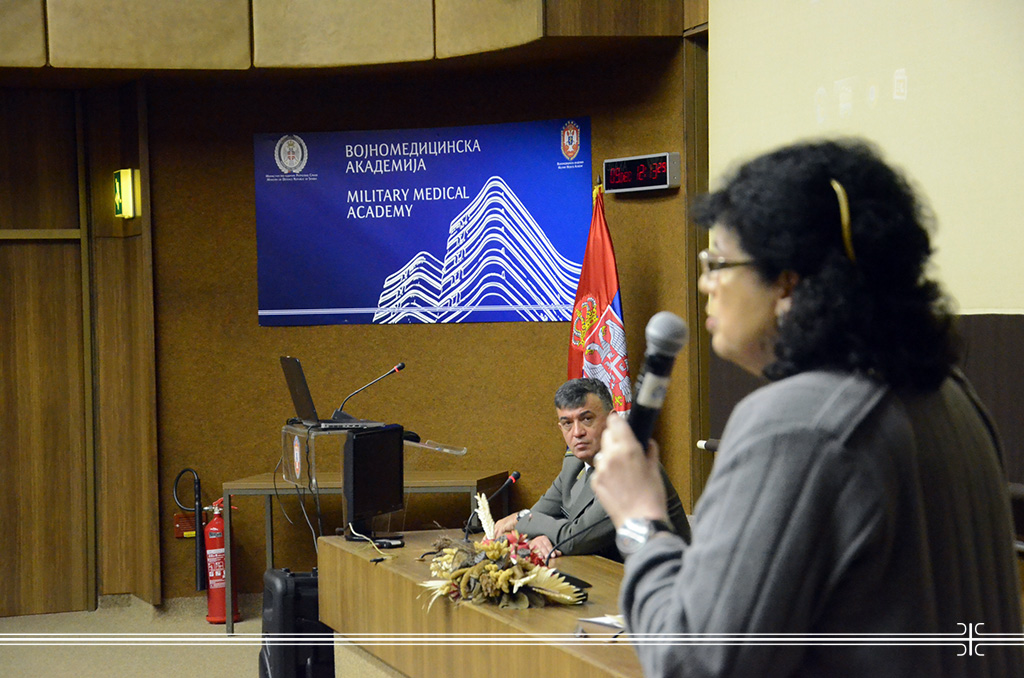 Lectures delivered in the professional part of the meeting encompassed important topics for both the anesthesiology itself and medicine in general. Colonel Dr. Djordjevic talked about the immunity and influence of genetics in septic conditions, Prof. Dr. Maja Surbatovic stressed the importance of scientific research work and drew attention to the analysis of published research results, while Assist. Prof. Dr. Snjezana Zeba pointed out the different principles of transfusion in relation to the individual needs of patients. A lecture presented by Dr Milorad Radovanovic from the Valjevo Medical Center was a case report of a patient with malignant hyperthermia having pointed to the importance of the availability of specific medicines for rare medical conditions in all health centers. A lecture by Major Assistant Dr. Goran Rondovic on recommendations from the ERAS (Enhanced Recovery after Surgery) protocols aimed at faster recovery of patients, reduction of complications and total cost of treatment. A case report from the practice of Maj. Dr Mihailo Stojic, emphasized the routine monitoring of coagulation which reduces the number of complications caused by blood loss.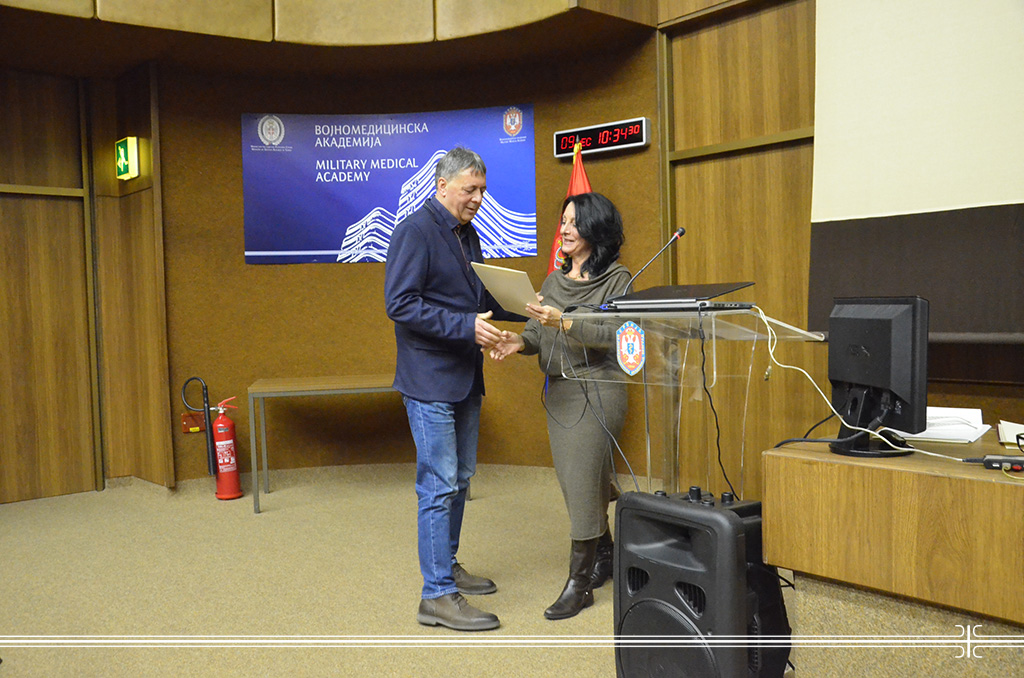 Traditional December gathering of anesthesiologists about current topics from everyday practice was also an opportunity to award annual recognitions to SMS to prominent individuals and institutions for a special contribution to the profession, which was handed over by the President of the Section prof. Dr. Nevena Kalezic. Dr. Tatjana Vulovic from the Clinical Center Kragujevac was given the SMS letter of thanks, while the diplomas were given to Dr. Slavce Antanaskovic from the General Hospital Vranje and Dr. Nedjica Mancic from the Clinical Center of Vojvodina. The highest recognition – a plaque, for a contribution to education and improvement of knowledge in the field of clinical nutrition, was given to Dr Marina Panisic-Sekeljic from the MMA's Clinic for General Surgery.