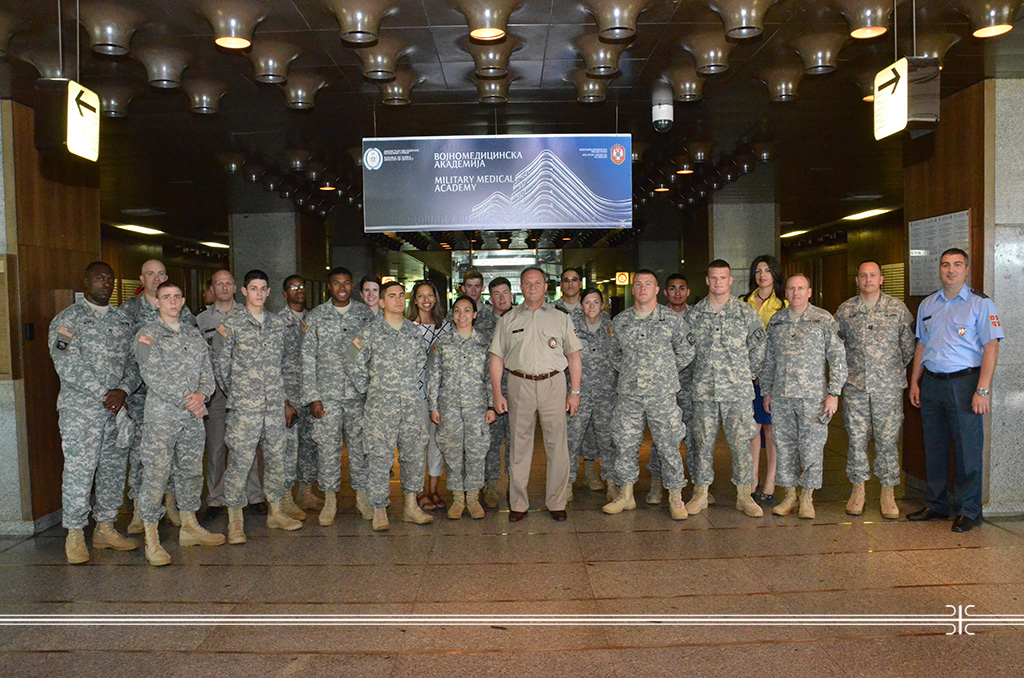 US Delegation at MMA's Faculty of Medicine
08. 06. 2015
The Reserve Officers' Training Corps - ROTC headed by Lt Colonel Eric Walthall visited the Military Medical Academy.
The Dean of the MMA's Faculty of Medicine of the Defence University in Belgrade Colonel Prof. Nebojsa Jovic welcomed the quests and informed ROTC members about curriculum specifications of the MMA's Faculty of Medicine, study levels and other forms of specializations. After the meeting, a tour of the professional library of the MMA's Institute of Scientific Information was organized.
The visit of seventeen ROTC members and representatives of the US Office of Defence Cooperation in Belgrade was organized within the US cultural-language program.