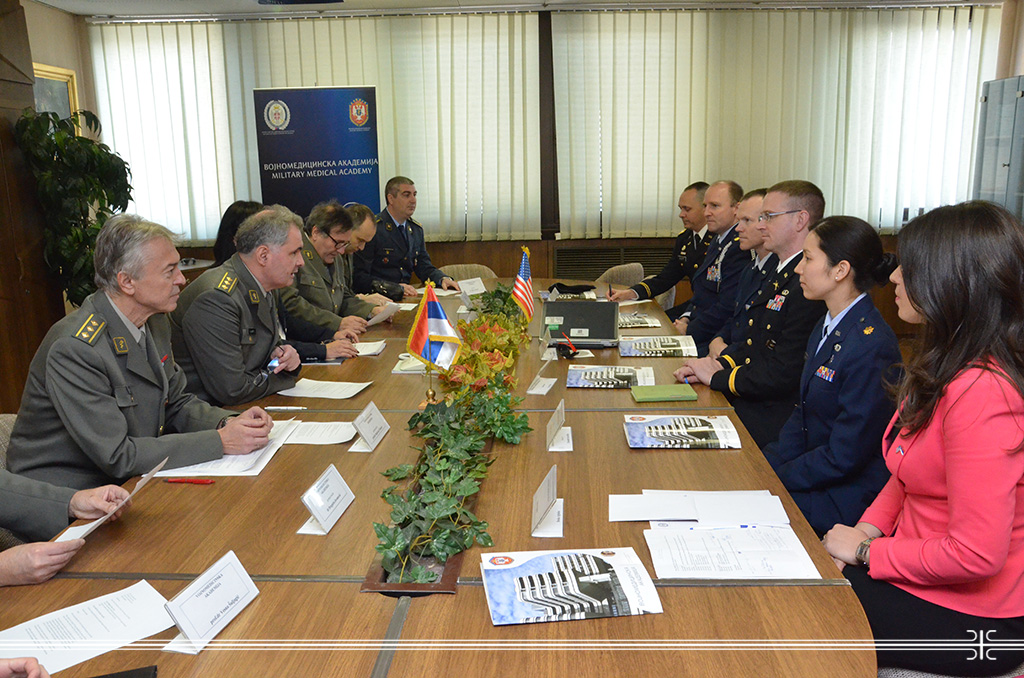 US Lecturers on Ebola Virus Outbreak
25. 03. 2015
Within the bilateral defense cooperation with the USA and in cooperation with the USA Defense Attache Office in Belgrade, the International Health Specialist for the USAFE Surgeon General Lt. Col Jerry Michael Cline and the Infectious Disease Staff Physician at Landsthul Regional Medical Center Major Elizabeth Ann Rini held two day course on the Ebola virus outbreak at the Military Medical Academy.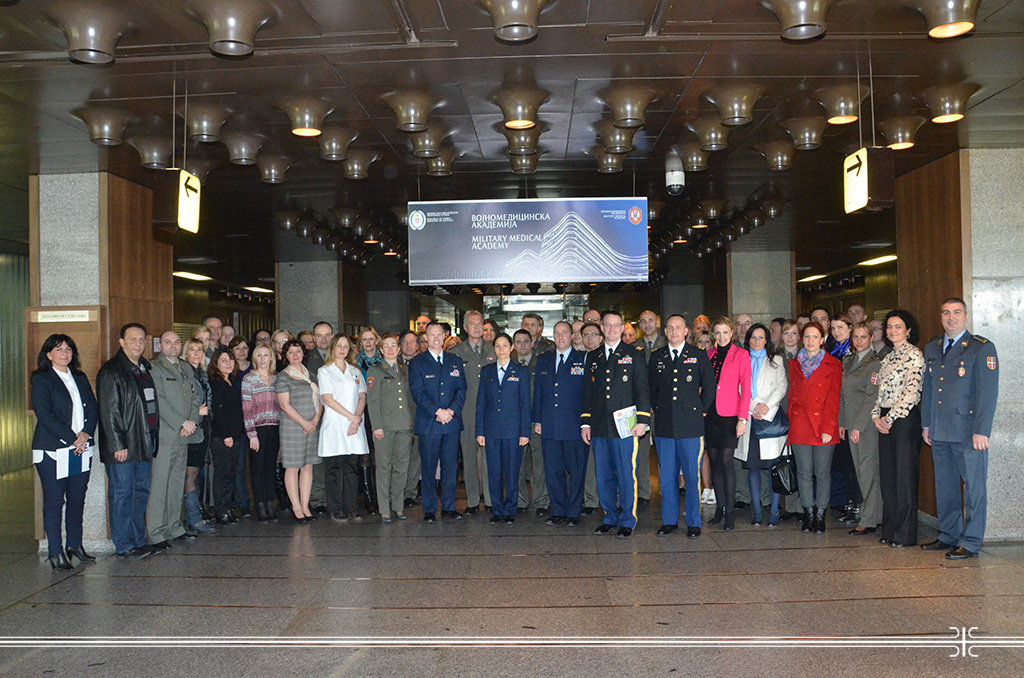 The Acting Head of the MMA, Colonel Prof. Dr. Zoran Segrt said that this activity is a proof more of good bilateral cooperation in the field of military healthcare. He expressed his appreciation for understanding the need to share their experience in the management of the ill during the Ebola virus outbreak in Liberia and other African countries with the MMA's staff members.
Topics of lectures were experiences regarding case definition, isolation and Ebola treatment units, contact tracing, interagency communication, communication with global authorities (WHO), public relations and media campaign, etc.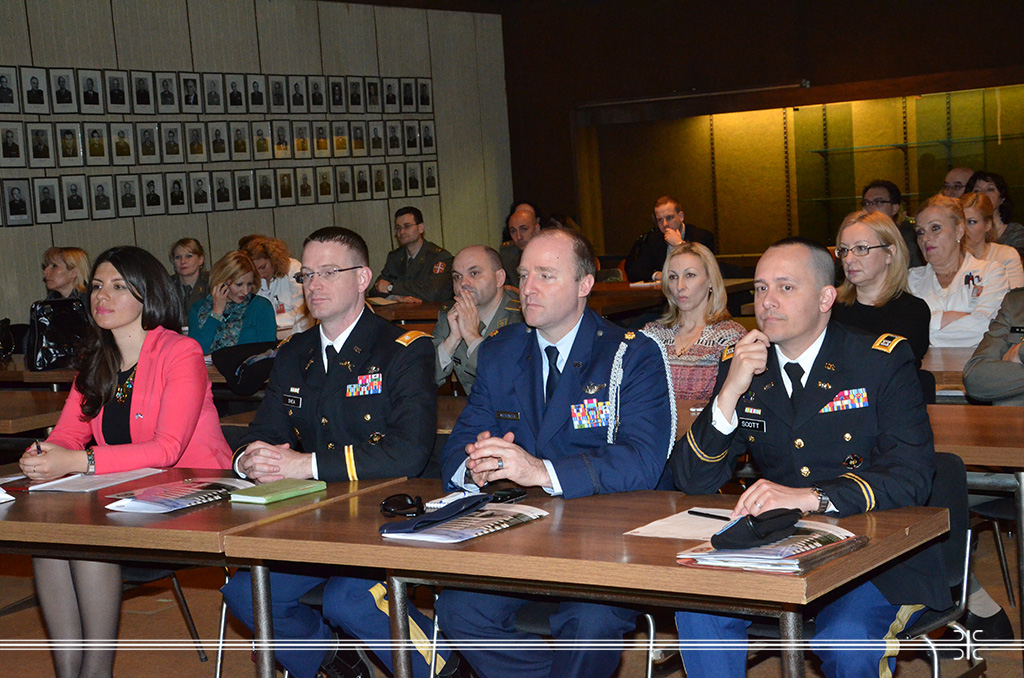 Besides the members of Defense Ministry, the course was attended by the members of the Health Ministry, the Institute of Public Health "Batut", the Clinical Center of Serbia, Medical Faculty University in Belgrade and other corresponding institutions.