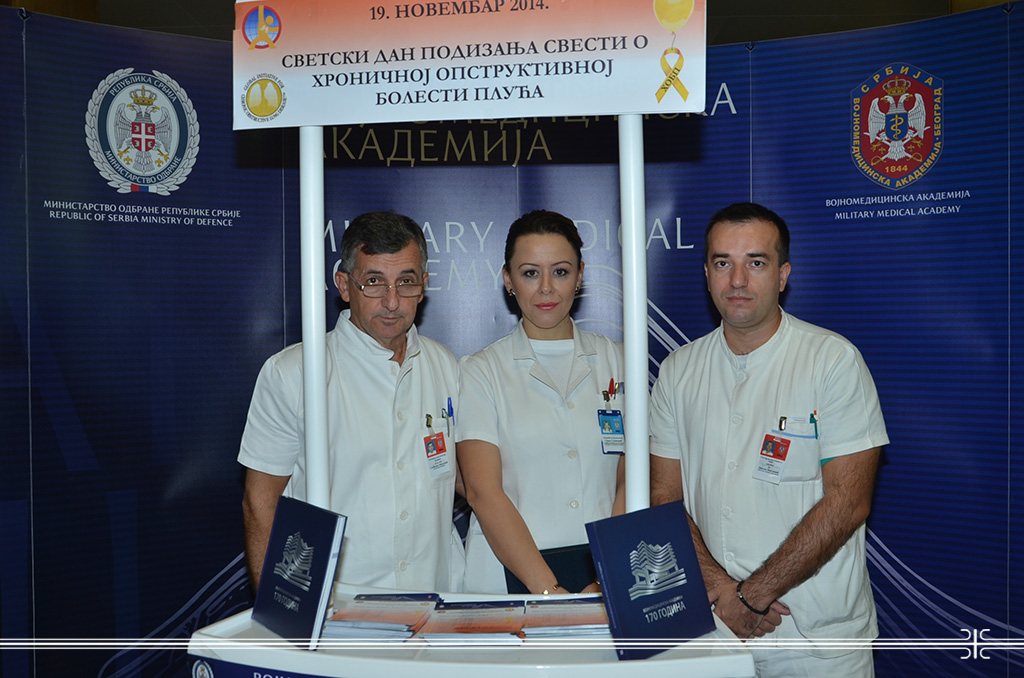 World COPD Day and Spirometry at MMA
20. 11. 2014
World Chronic Obstructive Pulmonary Disease (COPD) Day, as the world fourth leading cause of death has been today locally observed at the Military Medical Academy.
Owing the organization to the MMA Clinic for Pulmology, the stand has been located in the area of Specialist Outpatient Clinic providing the citizens with all necessary counseling sessions, information bulletins and questionnaires. All questioned persons demonstrating any symptoms or risk factors have been addressed for spirometry testing- fast and simple assessing conditions of pulmonary function and COPD early diagnostic methods. COPD Day related activities lasted from 10.00 a.m. to 02.00 p.m. More than 30 persons were sent to make specialist pulmology examination and spirometry testing and after the obtained results they received the guidelines for further treatment and therapy.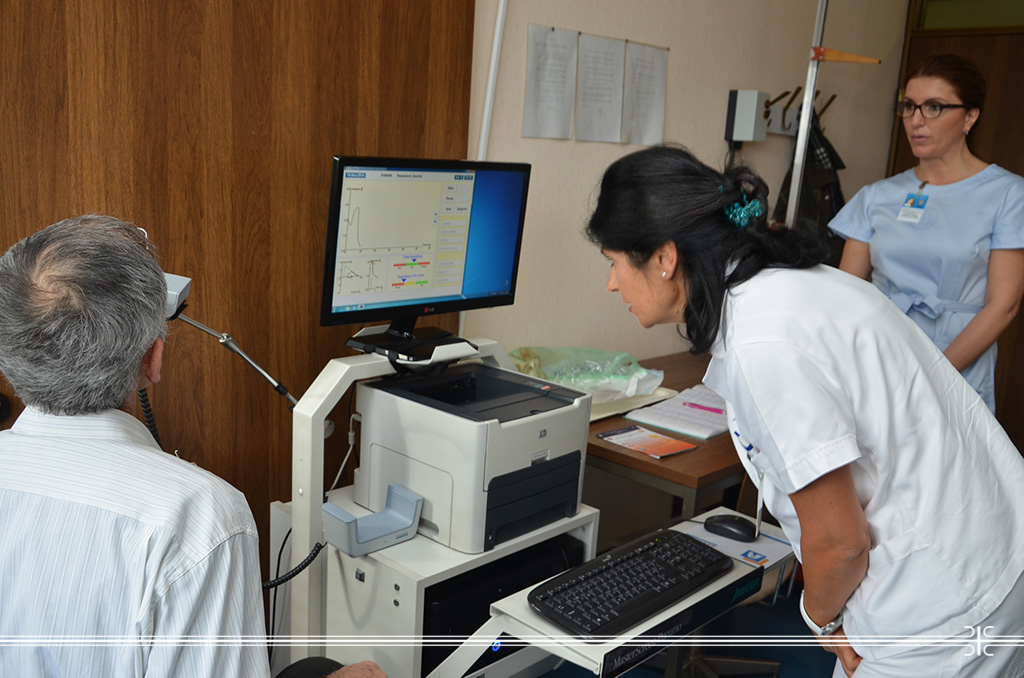 The named event which boosts people's understanding of this widespread respiratory disorder is at first important due to the fact that most of the symptoms as dyspnea (breathlessness), chronic cough, sputum production and defatigation during simple physical activities remain undiscovered for a long time because it is most frequently diagnosed in older people or as the consequence of tobacco use. Slowly with time, the disease deteriorates and all joint diseases occur. About 210 million people have chronic obstructive pulmonary disease (COPD), according to the latest estimates while currently 320.000 people in our country suffer from COPD.